Retail Week's Tech 100 is the who's who of the world's most influential digital leaders. This year's list features more women than ever before shaking up ecommerce and pioneering innovative solutions.
The annual Tech 100 index provides insight into the people and businesses that are powering the digital ecosystem.
Produced in association with Braze, ChannelAdvisor, Confluent and Spryker, this year's list was the most diverse in the Tech 100's history, with 32 women leading the digital revolution – a 24% increase on the Tech 100 2020.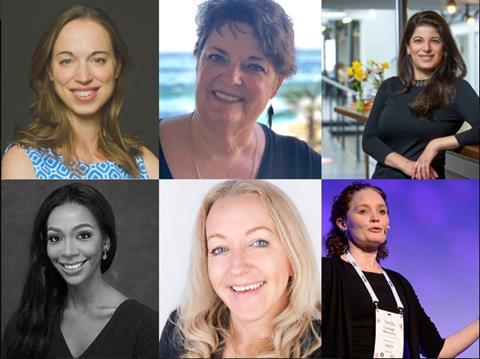 The increase in women in the list is largely down to a rise in appointments of women in senior tech roles this past year (from Stefanie Jay at eBay and Bozoma Saint John at Netflix to Ella d'Amato at True Capital) and the growth of brands led or co-founded by women.
However, there remains a long way to go for true parity, with the lack of both female and Black people in the technological talent pool disappointing but wholly reflective of the industry's need for greater progress and change.
Here we celebrate six of the inspirational female leaders featured in the index. View all 32 women recognised, alongside their peers, by downloading the Tech 100 for free here.
Yael Vizel, chief executive and co-founder, Zeekit
Featured among the Tech 100 start-ups and disruptors is Yael Vizel, who employed topographical analysis skills learned in the Israeli Air Force to create Zeekit's virtual fitting-room platform.
In a crowded virtual fitting field, Zeekit's tech stood out to the extent it was snapped up by retail giant Walmart in May for an undisclosed sum. The company has also worked with Asos on its See My Fit trial.
La Rhea Pepper, chief executive, Textile Exchange
Named among the Tech 100 collaborators for her work in partnering to build back better in fashion is La Rhea Pepper.
A fifth-generation farmer, Pepper has become an influential figure in the circular economy movement through her global non-profit, which supports fashion businesses in using sustainable materials in manufacturing.
Textile Exchange has created a set of industry standards for the entire textile supply chain that leaders in corporate social responsibility, including Patagonia, have adopted.
Rana Yared, general partner, Balderton Capital
Rana Yared is one of the three female investors recognised in the Tech 100 for their work in powering the future of digital commerce.
A former partner at Goldman Sachs, Yared became general partner at tech investor Balderton in 2020.
At Balderton – an original backer of The Hut Group – she will head up a recently launched $680m (£496m) early growth fund that she says will target European tech companies with the "potential to be sector leaders and disrupt global industries".
Clodagh Moriarty, retail and digital director, Sainsbury's
Also celebrated for a second year, among the Tech 100's retailer and brand digital leaders, is Clodagh Moriarty.
Moriarty has risen through the ranks to become a linchpin in the grocer's efforts to bring the Sainsbury's, Argos and Nectar brands closer together to create a joined-up shopping experience.
A key recent focus has been on developing rapid delivery options, including 60-minute service Chop Chop and partnerships with Deliveroo and Uber Eats.
Jo Graham, chief information officer, Boohoo
Featured for a second consecutive year among the Tech 100's innovative names powering retailers and brands is Jo Graham.
An experienced leader and former technology director at Morrisons, Graham oversees technology for a retailer that other brands frequently look to for inspiration.
Having pioneered the use of apps and social media to improve customer acquisition and retention, Graham's latest bet is on the potential of livestreaming to boost engagement and sales.
Watch what Graham had to say about scaling Boohoo in our Tech 100 interview here.
Jessica Anuna, founder and chief executive, Klasha
One of the few Black female leaders in the retail tech space, Jessica Anuna is also recognised among the list's start-ups and disruptors for her work in building Klasha.
Africa is undergoing a digital transformation and former Amazon and Net-a-Porter alumnus Anuna is one of the entrepreneurs driving it.
Dubbed an African Asos for its affordable fast fashion, Klasha has evolved to offer seamless payment solutions that enable consumers across Africa to shop directly from global retailers.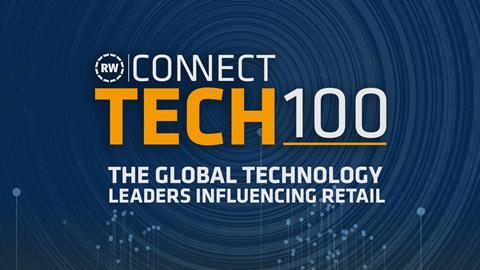 Read the Tech 100 here for free today to view the full list of the top global retail tech leaders. You will also discover:
Developments and trends setting the direction of travel for the industry
Start-ups that you may not have heard of – yet –but will want to familiarise yourself with
The most active investors in digital commerce and where they are hedging their bets