We look at five of the biggest trends in the Retail Week Power List 2018, in association with Medallia.
The rise and rise of Amazon
It will come as no surprise that Jeff Bezos, who yesterday became the wealthiest man in the world, tops the Power List for the third year running.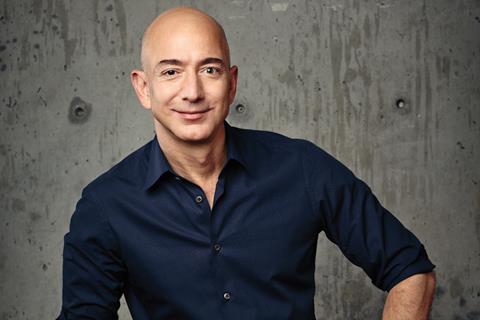 Amazon's hold on UK retail has grown ever stronger over the past year and sales in this country jumped 25% to £8.8bn last year.
Amazon is becoming every retailer's biggest rival. From books to baby products, food to fashion, Amazon is a one-stop shop for consumers and is the UK's favourite retailer. The online giant scooped the Consumer Choice award at the Retail Week Awards earlier this year.
It is not just in selling stuff that Amazon excels. It increasingly owns the retail ecosystem, from its AI assistant Alexa, which many predict will drive retail sales going forward; to Amazon Pay, which allows shoppers to use their Amazon accounts to purchase on third-party websites; and Amazon Web Services, the cloud-based platform used by businesses such as Ocado and Made.com.
Bezos continues to set the pace in retail in the UK and globally.
Retail Week Power List 2018
To find out who has been ranked the top 100 most influential people in retail visit retail-week.com/PowerList.
Acquisitive grocers
With growth opportunities limited through their core offers, grocery titans Tesco and Sainsbury's have hit the acquisition trail over the past year.
Tesco boss Dave Lewis and Sainsbury's chief executive Mike Coupe have moved up to second and third in the Power List respectively, in light of bold moves.
Lewis completed a £3.7bn deal to buy the UK's biggest wholesaler Booker earlier this year, while Coupe – fresh from his acquisition of Argos in 2016 – is vying to merge Sainsbury's with Asda.
These deals have the potential to reshape food retail in the UK.
The corporate action has also stimulated further acquisitions and partnerships in the grocery market. The Co-op snapped up Nisa earlier this year and Morrisons has rapidly grown its burgeoning wholesale arm, adding supply deals with McColl's and Sandpiper.
The fresh thinking in the sector has seen more power than ever fall into the hands of the grocers, who make more than 20% of the Power List.
The CVA
It has been the year of the CVA, which is one of the highest new entries in this year's power list at number 28.
Just six months in to the year and House of Fraser, New Look, Carpetright, Mothercare and others have turned to the restructuring process to rid themselves of stores and reduce rental payments.
However, landlords and rival retailers alike are becoming frustrated with the restructuring tool, which some feel is open to abuse.
British Property Federation director of real estate policy Ian Fletcher said last month: "A CVA allows retailers to rip up contracts freely entered into. It is an insolvency process where pensioners' savings, invested in property, are at risk and therefore it is not victimless."
With times tough on the high street, we can expect more retailers to resort to CVAs in the months ahead.
Entrepreneurial spirit
Retail has always been an industry where self-starters can thrive and entrepreneurial spirit is alive and well in the sector.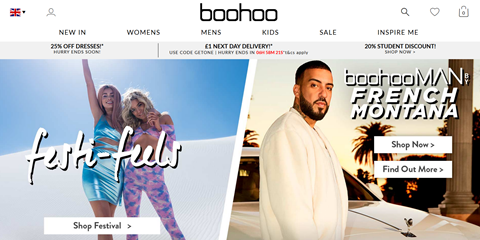 No fewer than 23 entrepreneurs make the top 100 this year as online provides a new route to market for those with big ideas to change how we shop.
They include Boohoo founders Mahmud Kamani and Carol Kane, Missguided mastermind Nitin Passi and Devon's self-styled Del Boy, The Range founder Chris Dawson.
With some of the sector's biggest businesses, from Iceland to Ted Baker, still led by the individuals that founded them, entrepreneurialism is still at the heart of retail.
Lack of diversity
We may celebrate retail as an industry in which entrepreneurs can thrive and hard work can enable individuals to move from the shopfloor to the boardroom, but there is still a diversity problem in the upper echelons.
Only 15 women make the top 100 and even fewer non-white people. Of the five non-white people on the list, four are owner/founders of the businesses they lead.
There remains a lot to do to make retail a business in which people of all sexes, races and classes can flourish. There may be cracks in the glass ceiling – let's hope it's smashed in the near future.
Power List 2018: Retail's most powerful revealed
1

2

Currently reading

Retail Week Power List 2018: Five key trends

3

4

5