The leaders of 53 UK retailers expect revenues to bounce back strongly next year, with nine in 10 expecting an uplift in 2022, reveals a major new Retail Week report.
Retail Week found that 43% of the UK chief executives it interviewed for Retail 2022, its annual c-suite strategy report, expect sales in the calendar year to be significantly higher versus 2021, with 45% expecting them to be slightly higher.
On profitability, the picture is similarly rosy: 28% expect much better profits than in 2021 and 40% expect slightly better.
Fifty-three leaders from businesses including Gymshark, Beauty Pie, Pets at Home, Currys, Levi's and Waterstones spoke to Retail Week for the research, this year produced in association with Reflexis, now part of Zebra.
"We're feeling more bullish than we were pre-pandemic"
This optimism is reflected in wider growth predictions for next year. The Confederation of British Industry is forecasting GDP growth of 6.1% in 2022.
For retail sales specifically, the Centre for Retail Research expects a 4.5% uplift next year, following the 4.2% it predicted for 2021.
One fashion leader, who spoke to Retail Week off the record, said: "We expect to see profits growing next year by maybe 15%. The pandemic has allowed us to restructure the whole business and accelerate lots of activity, whether it's digital, the wholesale business or rejuvenating our international business. We're feeling more bullish than we were pre-pandemic."
The CEOs are overwhelmingly focused on retaining the agile mindset demonstrated across the sector over the past 20 months in order to take advantage of life returning to a new normal.
This was manifested in the investment strategies revealed to Retail Week. In particular, 'digital engagement' (investment in personalisation and experience) is a core focus for 88%, followed by 'staff enablement' for 71% (meaning tech to enable employees to serve customers better and improve remote learning).
These are followed by 'inventory visibility' at 65% – not surprising, considering 21% said they do not have a single view of stock.
This is just a sample of the findings from our interviews with 53 UK CEOs – alongside a further six interviews with international CEOs – on their forecasts for 2022 and the investment strategy they have planned.
Download your free copy today.
Who we spoke to
This groundbreaking strategy report includes a mixture of on-the-record and off-the-record interviews with 59 retail leaders, including:
Mathew Gully, chief executive, Allbeauty
John Hadden, chief executive, Alshaya Group
Panni Morshedi, chief operating officer, Beauty Pie
Dawood Pervez, managing director, Bestway Wholesale
John Kruijssen, chief executive, Beter Bed Holding
Alex Baldock, chief executive, Currys
Mike Logue, outgoing chief executive, Dreams
Bridget Lea, commercial director, EE
Max Heinemann, chief executive, Gebr Heinemann
Paul Kraftman, chief executive, Gift Universe
Timo Boldt, chief executive and co-founder, Gousto
Niran Chana, vice president of international, Gymshark
Damian McGloughlin, chief executive, Homebase
Ian Watson, chief executive, Hotter Shoes
Steve Evers, chief executive, Intersport
Beth Butterwick, chief executive, Jigsaw
Richard Hurren, senior vice president global direct to consumer, Levi's
Alia Sirina Hawa, managing director UK and Ireland, L'Occitane
Mark Saunders, chief executive, Mamas & Papas
Claire Davenport, chief executive, Notonthehighstreet
Peter Pritchard, group chief executive, Pets at Home
Penny Grivea, managing director UK, Rituals
Paul Hayes, chief executive, Seasalt
Chris Griffin, co-owner, Secret Sales
Andreas Holm, general manager, Sportmaster Danmark
Paul Kendrick, chief executive, Studio Retail Group
Rachel Osborne, chief executive, Ted Baker
Anthony Thunström, chief executive, The Foschini Group
James Daunt, managing director, Waterstones
Find out what they have to say by downloading your copy of the report today.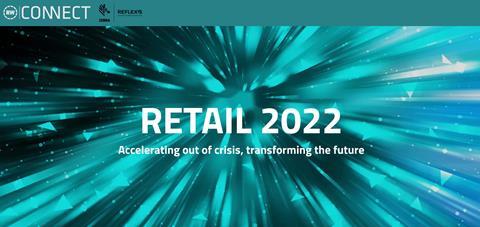 Reflexis Systems, part of Zebra Technologies, is the leading provider of intelligent workforce management, execution and communication solutions for multi-site organisations in retail, food service, hospitality and banking.
View full Profile