Alongside the annual Retail 100 ranking, Retail Week's team of journalists have highlighted the ones to watch, emerging leaders that they believe have high potential to influence the industry's future
Last month the Retail 100 was unveiled, Retail Week's prestigious annual ranking of the most influential people across the sector.
Ranked by our team of expert journalists, the index recognised individuals who accelerated support for their retail colleagues and customers, while tackling store closures, impacted sales and the difficulties of keeping up with online demand.
Alongside the 100, the team shared predictions of 21 names they believe will have a big impact on the sector in 2022; known as the 'ones to watch'.
Featuring the fintech expert helping JLP expand into new markets, the only black woman among the Fortune 500, and the duo looking to take on Deliveroo, here are four of their predictions. View the full ones to watch list here.
Alberto Menolascina and Yusuf Saban, founders, DiJa
Dija was recently named among the "seven businesses changing the face of food retail" and it is Alberto Menolascina and Yusuf Saban that are leading the charge.
The founding duo are going up against their former employer - Deliveroo - with their on-demand app which promises to deliver food orders to customers' homes in as little as 10 minutes.
Dija wants to lure shoppers away from the big online supermarkets, and from rivals such as Deliveroo and Uber Eats, with a faster service based in local neighbourhoods.
Menolascina, who launched Italy's first pureplay grocer Supermercato24 in 2014, says Dija was borne out of customers' frustrations with "having to wait hours for their groceries to be delivered, only to have items missing or substituted and products defrosted or spoiled".
Unlike the majority of its on-demand delivery counterparts, Dija works directly with FMCG brands to stock 2,000 SKUs at its three delivery hubs in South Kensington, Fulham and Hackney. Menolascina also says Dija has its own proprietary tech platform, which allows it to "monitor stock levels live", ensuring no substitutions.
Following successful trials this year – and with £14.4m in seed funding – Dija plans to open 20 further hubs across central London and reach three million customers by the summer.
Rosalind Brewer, chief executive, Walgreens Boots Alliance
Poached from Starbucks where she was chief operating officer, Rosalind Brewer joined Walgreens Boots Alliance (WBA) as chief executive in March - becoming the only black woman at the helm of a Fortune 500 company.
Brewer had been a key figure in Starbucks' growth strategy and global expansion, while her career spans the retail sector. Prior to Starbacks, she was president and chief executive of Walmart's members-only Sam's club between 2012 and 2017.
Named among Forbes' 50 over 50 2021, 58-year old Brewer is only three months into the role but can be expected to bring her retail pedigree to WBA.
Speaking on the news of her appointment back in January, then group chief executive Stefano Pessani noted Brewer as a "distinguished and experienced executive who has led organizations globally through periods of changing consumer behaviour by applying innovation that elevates customer experiences – ultimately driving significant and sustainable growth and value creation."
Fiona Lambert, managing director, Jaeger, M&S
Fiona Lambert is named among the ones to watch following her recent appointment to lead the Jaeger brand at Marks & Spencer. She has the scope to drive the transformation and comeback of the ailing fashion business.
M&S purchased Jaeger in January from Dubai-based owner and retailer Philip Day after the business went into administration in November 2020.
Lambert, who took up the role of managing director in February, is bringing her decades' worth of experience to the position. She helped launch George at Asda alongside George Davies as the first fashion supermarket brand back in 1990, has worked as womenswear product director at Next and product director at Dunelm, and most recently worked as business development lead at River Island from October 2018.
At River Island, Lambert launched the Harpenne online womenswear spin-off. However, that ceased trading when the coronavirus outbreak hit last year.
This role will put Lambert under the spotlight as she looks to turn Jaeger's reputation for "twin set and pearls" on its head. M&S is confident she will "support the expert team to revive the heritage in a relevant, contemporary, and commercial way."
Amir Goshtai, financial services director, John Lewis Partnership
Joining John Lewis Partnership this month is Amir Goshtai, the financial data specialist the group has appointed to help push it into the financial services market.
Goshtai, who was most formerly managing director of finance marketplace Experian, has over 20 years' experience in retail financial services.
He will be responsible for helping JLP achieve its target of quadrupling the size of its finance business by launching new products such as savings schemes and insurance. He will also be supporting the business as it expands into buy now, pay later (BNPL) after it launched its first BNPL online offer in March.
On his appointment, JLP executive director Pippa Wicks - featured among the Retail 100 - said: "Amir's impressive experience working through digital transformations and delivering data-driven products will ensure the growth of our great range of financial products and services."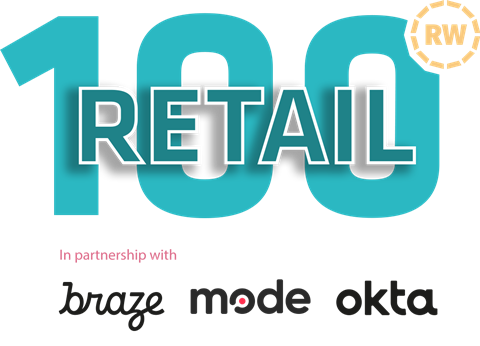 Check out the Retail 100 ones to watch in full, and this year's Retail 100, here.
Discover the leaders who have shown continued resilience during Covid-19 and are now set to navigate the changing landscape.