Retail Week has published its annual Retail 100 ranking of the individuals transforming retail, speaking out, innovating, making headlines and driving growth. This year's list sees a certain retail titan return to pole position while a number of new DTC and etail players feature.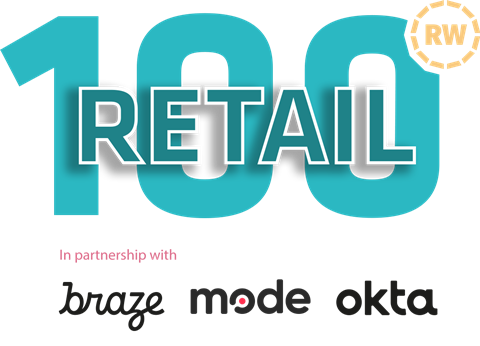 Amazon's Jeff Bezos has reclaimed the top spot in the Retail 100 after an incredible year, even as he hands over the reins as chief executive to Andy Jassy.
Representing the 100 most influential people across UK retail, the annual Retail 100 ranking is a who's who of the names that have demonstrated adaptability, innovation, empathy and decisive action across a year like no other.
This year's Retail 100 – produced in association with partners Braze, Mode and Okta – places special emphasis on leaders who have shown continued resilience and stepped up their support for colleagues and customers during Covid-19, while pivoting their businesses for the post-pandemic world too.
Who are the retail leaders of today and how can others learn from them to become the retail leaders of tomorrow? Download the Retail 100 here to find out.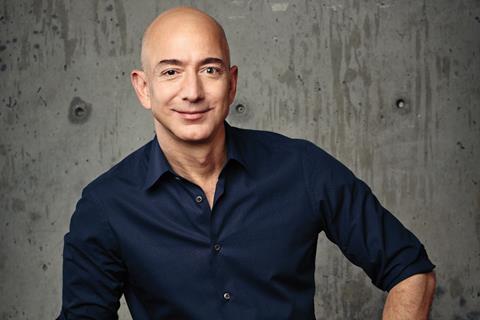 Bezos, who ranked second in 2020 below former Tesco boss Dave Lewis, has used the ecommerce shift precipitated by Covid to propel Amazon to new heights.
In the first quarter of 2021, Amazon's earnings climbed almost fourfold to £5.8bn. The performance was testament to the relentless customer focus Bezos has put at Amazon's heart.
Although he is standing down in the second half of 2021, Bezos will still play a pivotal role. His influence will be felt widely as he seeks to set new standards – some of the world's biggest companies have signed Amazon's Climate Pledge and Bezos has announced ambitions to make Amazon "Earth's best employer".
Today's retail leaders are change agents; driving culture and community
One defining trend among the Retail 100 is a focus on building purpose and community and speaking out for the industry.
For instance, AO.com founder and chief executive John Roberts – who ranks at 27, up from 34 in 2020 – has been focused on giving back, both internally and externally.
Last July, Roberts revealed all 3,000 of his staff would share in value created in the company through an ambitious reward plan. While externally, in October, he backed Retail Week's No Limits social mobility campaign to help fulfil the career aspirations of those working in retail and has steered AO's mentoring programme Fast Futures to increase employability for 18- to 22-year-olds.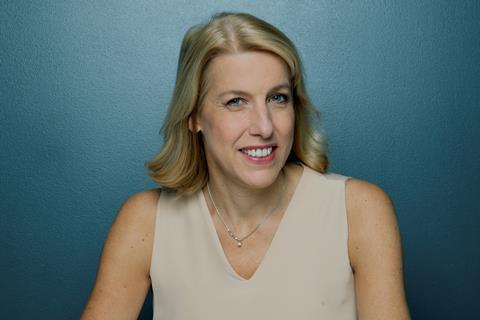 Similarly, the Co-op's Jo Whitfield (24), up nine places on 2020, has been tirelessly campaigning – this time on the issue of store staff abuse – and has called for legal changes to protect shopworkers.
While BRC chief executive Helen Dickinson makes her mark as the biggest riser in the Retail 100; ranked at 62 up from 90 in 2020, having become a crisis manager for the industry this past year.
Throughout the health emergency, hundreds of retail executives dialled in to weekly calls led by the BRC under Dickinson as the industry coordinated its response. She has lobbied the government on issues including financial support measures and protecting store staff from abuse, alongside business rates reform and Brexit.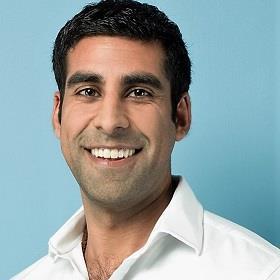 Significantly, this year's ranking sees the exit of long-standing leaders such as Sir Philip Green, Ian Grabiner and Philip Day. The role of these traditional leaders – one hailed for their power, status and dominance – is no longer as important as it was; instead today's workforces demand leaders who put people and purpose at the heart of their businesses.
As such, they are replaced by inspiring new entries, with the Retail 100 recognising the work of direct-to-consumer innovators such as Dr Martens' Kenny Wilson and Moonpig's Nickyl Raithatha, as well as the work of leaders like Shopify's Shimona Mehta and The Hut Group's Matt Moulding to help businesses grow online.
What does it take to be a great leader during a crisis? Read Retail 100 2021 here for free to find out.
Leadership is changing – and these individuals are setting the benchmark.