When Sainsbury's revealed earlier this year that it was shopping for a new chairman, plenty of potential candidates would have been keen to put themselves in the proverbial shop window.
The role at the grocery giant is an exciting and challenging one at a pivotal point in its recent history – with a £13bn merger with Asda on the horizon.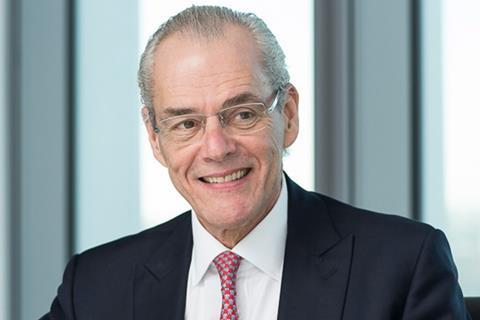 Someone who is well known and respected in the City, and with masses of experience, was a must for the retailer in its hunt for a chair who could lead the mega-deal and help boss Mike Coupe knit the two grocery giants together.
In Martin Scicluna, Sainsbury's has found someone who ticks those boxes.
There is no doubting Scicluna will have big shoes to fill when he officially takes his seat at the head of the Sainsbury's boardroom table next March.
Current incumbent David Tyler has served in the role for the best part of a decade, steering Sainsbury's through some testing, turbulent and transformational periods.
He was in position at the time of Justin King's departure in 2014 and oversaw what the grocer called at the time a "thorough review" of CEO candidates – a search that anointed Coupe as heir to King's throne.
Coupe had stiff internal competition for the chief executive position, such as then group development director Luke Jensen, now the boss of Ocado Solutions, but Tyler's decision has proved a solid one.
He went on to back Coupe in two deals that have the potential to genuinely transform the Sainsbury's business – the bold £1.4bn acquisition of Argos and the even more unexpected combination with big four rival Asda.
Takeover troubles
Arsenal fan Scicluna will join the supermarket giant at a crucial time in that merger process.
The Competition and Markets Authority has already started a phase one probe into the deal, and a more detailed investigation is almost certain to follow. That should be well underway by the time Scicluna enters the fray.
Although the Maltese's lack of direct retail experience has been commented on, he is no stranger to a deal of this magnitude.
Scicluna was on the board at Lloyds Banking Group when it acquired HBOS in September 2008.
But the deal turned notoriously sour and Lloyds' market cap plummeted before the enlarged group was bailed out by the government.
The disastrous takeover, which sparked a High Court case last year, was called out by one investor at Sainsbury's AGM last week, concerned that a similar "lack of diligence" could occur in the merger with Asda.
"His commercial property background could also come in handy if the CMA demands store disposals for the Sainsbury's-Asda merger to go ahead"
The Lloyds-HBOS saga may have left a blot on Scicluna's CV, and caused concern among some Sainsbury's shareholders, but he remains hugely respected in the City – and it's not difficult to see why.
He worked for 34 years at Deloitte – 26 of which as a partner – and spent time advising retailers as a key part of that role.
While the fact he has never been embedded within a retail business has been highlighted by some observers as a potential weakness, his experience working with a broad church of high street companies should stand him in good stead.
Scicluna was a member of the Financial Services Trade and Investment Board from 2013 to 2015, and currently holds two other chairman roles at More Than owner RSA Insurance Group and Great Portland Estates.
Although he plans to step down from the latter, his commercial property background could also come in handy if, as expected, the CMA demands store disposals in order for the Sainsbury's-Asda merger to go ahead.
That is just one of the huge challenges Scicluna will face in his first few months in post, as Sainsbury's adapts to the rapidly changing and consolidating grocery retail landscape.
Scicluna will have to adapt just as quickly to life in a new sector. The frightening pace of change will not allow him any leeway to find his feet.