Last month marked the end of an era as Cath Kidston announced her decision to step down from her day-to-day role at the eponymous retailer 21 years after founding the company.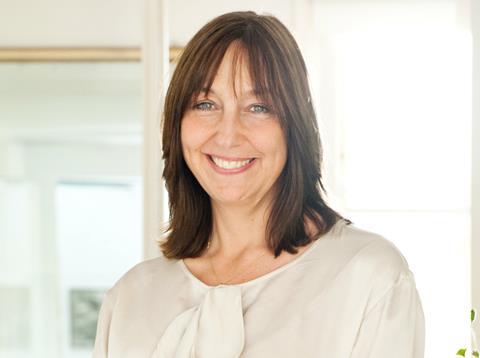 Although Kidston will retain a non-executive director role and remain a significant investor in the business her direct involvement ended on December 5.
Kidston says that stepping back from day-to-day involvement will be one of the most difficult challenges she has faced. She's right. Entrepreneurs feel an emotional attachment to their business that no outsider can ever replicate. Their values are baked into the company and their imprint is everywhere from the products to the office decor. As such break ups can be messy. It's well documented, for instance, that Ben Cohen and Jerry Greenfield were uncomfortable with the takeover of their eponymous ice cream brand by Unilever in 2000, a takeover they strongly opposed. Even though Unilever has worked hard to maintain the values that Ben & Jerry held dear the realities of belonging to a large plc means that shareholder value inevitably comes first.
One suspects that Cath Kidston as a business will stay true to the principles of its founder. In her role as creative director, Kidston clearly dovetailed effectively with the excellent chief executive Kenny Wilson whose strategic thinking has complemented Kidston's artistic talents. Wilson has overseen a rapid growth in the retailer's footprint, not to mention its sales, with a particular focus on overseas expansion. More than two decades after Kidston opened her first store in London's Holland Park, Cath Kidston is now a global brand with distinctive, quintessentially British qualities, and there are enough good people at the top of the business to ensure those qualities endure long after its founder has taken her bow.
Six other job moves in retail this month:
Helen Weir left the John Lewis Partnership to become chief financial officer of Marks & Spencer, succeeding Alan Stewart.
Former Chanel director Chris May joined Selfridges Group in the newly created role of group business development director.
Johnny Coca left his role as head design director of luxury fashion brand Céline to become creative director at Mulberry.
The Original Factory Shop appointed former TJX Europe director Dean Argent as its new commercial director.
Jo Hooper joined fashion retailer LK Bennett as group product director following her recent departure from John Lewis.
Jaeger named former Selfridges boss Peter Williams as its chairman where he will replace Nick Saunders.
See the table on the right for a complete look at who went where in November in the retail industry.
The Anthony Gregg Partnership
Tony Gregg is chief executive of the Anthony Gregg Partnership
Founded in 2003 and located in Henley-in-Arden and London, The Anthony Gregg Partnership specialises in the consumer search market space.
You can call Tony Gregg on 01564 796830 or email him at tony@anthonygregg.com.