James Lancaster to step aside at McColl's, Pets at Home's Phil Hackney leaves for Shop Direct and Tim Bettley joins The Original Factory Shop.
Move of the month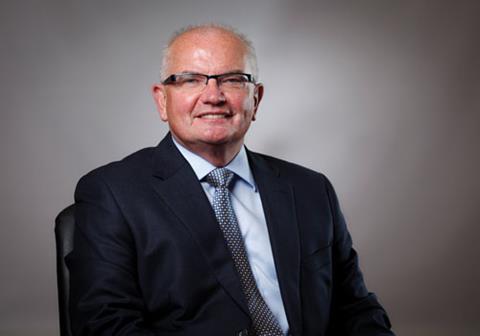 …is the departure of James Lancaster as boss of McColl's after more than 40 years at the helm of the convenience store specialist. Lancaster founded the business as Mayfair Vending in 1973 before moving into convenience stores following the acquisition of Forbuoys in 1990. With his peerless knowledge of convenience retailing, Lancaster has skilfully charted a course through a rapidly changing market, maintaining McColl's relevance to the customer at a time when the supermarkets have been expanding aggressively into the sector. After two management buyouts, numerous acquisitions and an IPO in 2014, Lancaster has decided the time is right to reduce his day-to-day involvement in the business and take on a non-executive role once a successor has been found. I wish him well in his future endeavours.
Move of the month II
…is the news that logistics expert Phil Hackney is leaving Pets at Home to join Shop Direct. The role of operations director has been created especially for Hackney, who will be responsible for logistics, fulfilment and customer service and will bring a wealth of ecommerce experience to the online retailer. He joined Pets at Home in 2007, working most recently as logistics and business systems director, prior to which he worked for global IT firm Tech Data. Hackney also has a 12-year stint at Boots on his CV where he held various logistics and operational roles.
All change at…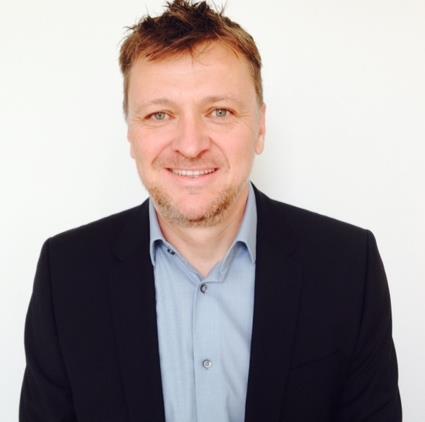 …The Original Factory Shop, which has made two senior level appointments as it looks to accelerate its growth strategy. Tim Bettley has joined as commercial director having left Morrisons in the spring as part of David Potts' purge of senior staff. Bettley boasts impeccable value fashion credentials having developed Morrisons' clothing business and served as managing director at Peacock Group as Peacocks transitioned to a value fashion brand.
Bettley is joined at The Original Factory Shop by Dave Williams, who has left his role as group commercial director at JD Sports Fashion to become the retailer's new chief financial officer. Like Bettley, Williams has a strong commercial background and has previously held positions at JJB, TJ Hughes and Focus Wickes.
Tony's trends
…In 2015 we, along with many of our competitors, have seen a surge in activity in the jobs market across all different functions. Even the traditionally quiet months of August and December have been busy as the recovery in the economy and the buoyant nature of the market gives people increasing confidence to actively seek a new role.
Of course this is good for business, but it has also created its own set of challenges. In just two months we have seen our reach on social media increase by 300% resulting in a raft of applications for every exclusive position and it's our job to trawl through this list of candidates to find the right person for each role, whether they're based in the UK, Europe or even further afield. As specialists we have the experience and market knowledge to identify who are the movers and shakers that are going to add real value to a business. For generalist recruiters, that challenge is considerably greater.
Great candidates have rarely been in such a strong position. Most clients are looking for a particular type of individual – someone who has embraced the shift to multichannel and has the skills and experience to thrive in a digital world.
I'll provide some predictions for 2016 in January's column but suffice to say we're expecting, and planning, for more of the same next year.
People moves in November 2015 – the list in full
People moves in November 2015 – the list in full

| Name | Job role | Company exiting | Company joining | Job role |
| --- | --- | --- | --- | --- |
| Roger Burnley | Retail and operations director | Sainsbury's | Asda | Chief operating officer |
| Roger McLaughlan | Chief merchandise officer | Toys R Us | | |
| John Declerck | | | Toys R Us | Chief merchandise officer |
| Phil Hackney | Logistics and business systems director | Pets at Home | Shop Direct | Operations director |
| Hugh Wahla | Managing director | Urban Outfitters | The Conran Shop | Chief executive |
| Tim Bettley | | Morrisons | The Original Factory Shop | Commercial director |
| Dave Williams | | JD | The Original Factory Shop | Chief financial officer |
| Chris McDonough | UK marketing director | Asda | Homebase | Marketing director |
| Peter Pritchard | Commercial director | Internal Promotion | Pets at Home | Chief operating officer |
| Alasdhair Willis | | Internal Promotion | Warehouse | Brand consultant |
| Emma Cook | | | Warehouse | Design director |
| James Lancaster | Chief executive | McColl's | McColl's | Non-executive chairman |
| Holly Ledson | Property director | Monsoon Accessorize | Carrying out charity work in Africa | |

You can call Tony Gregg on 01564 796830 or email him at tony@anthonygregg.com. Tony Gregg is chief executive of the Anthony Gregg Partnership. Founded in 2003 and located in Henley-in-Arden and London,The Anthony Gregg Partnership specialises in the consumer search market space.