Beth Butterwick swaps Bonmarché for Karen Millen and it's the end of an era for Tesco as Jill Easterbrook and Judith Nelson depart.
Move of the month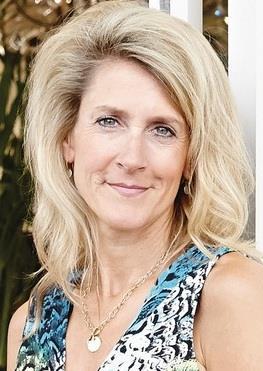 …is the news that Beth Butterwick is to swap one ladies' fashion retailer for another by leaving Bonmarché to become chief executive of Karen Millen. Butterwick's announcement in December coincided with Bonmarché issuing a profit warning. Owner Sun European Partners will be eager to fill the void as soon as possible in the new year in order to avoid a prolonged period in limbo.
Butterwick, who will stay in post until a replacement is found, has impressive fashion credentials acquired during a long career with M&S as well as a three-year stint at Gap.
Surprise exit
…by the highly regarded Christos Angelides who has left his role as brand president of Abercrombie & Fitch a little over a year after making the move Stateside.
Angelides surprised many with his departure from Next in 2014 after 28 years with the retailer, during which time he won widespread acclaim for his management of product and there will be no shortage of suitors as he considers his next move.
His responsibilities at Abercrombie & Fitch will be assumed by Fran Horowitz, currently president of the Hollister brand, who will take up the newly created role of chief merchandising officer and have responsibility for all customer-facing activities across the firm's brands.
End of an era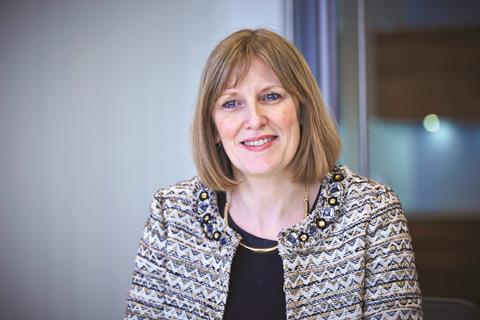 …at Tesco where two stalwarts of the Sir Terry Leahy era – Jill Easterbrook and Judith Nelson – left the retailer in the run-up to Christmas. Easterbrook leaves after less than a year in her role as business transformation director where she was tasked with reshaping Tesco's structure and business processes.
Publicly at least, her departure is being presented as a case of 'job done' and it would come as no surprise if she has her next role already lined up.
Arguably more of a shock is the departure of Nelson who joined Tesco as a graduate 22 years ago and most recently served as HR director. She is highly rated in the HR community (as well as outside of it – Nelson was rumoured to be in the running for the UK managing director's job that was eventually given to Matt Davies last year) and will surely be in line for a plum role as she seeks to develop her career outside of Tesco.
Nelson will be replaced by Tesco business support director Natasha Adams.
All change
…at BHS whose senior team is getting an overhaul as part of new owner Retail Acquisitions' plan to transform the business. Aidan Treacy has been hired as chief financial officer having formerly held the top finance job at dairy business Unigate. Tony Holdway, meanwhile, has left his role as brand marketing director of House of Fraser to become BHS's new marketing and creative director.
And finally
…a mention for industry veteran Mark Aylwin who has been appointed to run Conviviality's Matthew Clark wine wholesale and distribution business. Aylwin has been a committed servant to the industry over a 35-year career and I wish him well in his new role.
Tony's trends
…Last autumn I predicted an imminent shake-up of the Debenhams top team and, sure enough, shortly afterwards boss Michael Sharp announced his intention to step down in 2016. Now, new reports are circulating that Sir Ian Cheshire is being lined up to take a place on the Debenhams board in what would be a huge coup for the retailer.
Cheshire is one of retail's most revered leaders and is extremely well connected both in industry circles and within the political sphere. He could well be the man to inject some spark back into Debenhams, as well as to lend an expert eye to its search for a new chief executive.
One thing that struck me as I was indulging in a spot of new year's Sales shopping on Oxford Street was the multitude of stock, most of it discounted, piled high on shopfloors (needless to say Mrs Gregg and I took full advantage of the deep cut deals).
'One thing that struck me as I was indulging in a spot of new year's Sales shopping on Oxford Street was the multitude of stock, most of it discounted, piled high on shopfloors'

Tony Gregg
The early signs are that this has been a challenging Christmas, not least for fashion chains for whom the unseasonably mild weather has derailed sales of their winter ranges. With grocery sales continuing to flatline, 2016 looks set to be another year where shoppers are in the box seat and retailers have to fight tooth and nail to win the battle for consumer spend. In such an environment we can expect the industry's top talent will be equally fiercely fought over.
People moves in December 2015 – the list in full
| Name | Job role | Company exiting | Company joining | Job role |
| --- | --- | --- | --- | --- |
| Richard Pennycook | - | - | Howdens | Chairman |
| Mark Aylwin | Managing director | Booker Retail Partners | Conviviality | Managing director, Matthew Clark |
| Ewan McMahon | Chief operating officer, Turkey | Tesco | Homebase | Retail operations director |
| Don Witkowski | Vice-president of merchandising | John Varvato | Michael Kors | President of men's |
| Jill Easterbrook | Business transformation director | Tesco | - | - |
| Richard Snow | - | - | Ladbrokes | Acting chief financial officer |
| Graeme Jenkins | Chief financial officer | Target Australia | Pets at Home | - |
| Ian Kellett | - | - | Pets at Home | Chief executive officer of retail |
| Ben Smith | Commercial partnerships manager | Sheffield International Venues | The Frenchgate shopping centre | Commercialisation manager |
| Judith Nelson | Domestic human resources director | Tesco | - | - |
| Natasha Adams | Business support director | Internal Promotion | Tesco | Domestic human resources director |
| Aidan Treacy | Finance director | Unigate | BHS | Chief financial officer |
| Tony Holdway | Marketing director | House of Fraser | BHS | Marketing and creative director |
| Beth Butterwick | Chief executive | Bonmarché | Karen Millen | Chief executive |
| Fran Horowitz | President of its Hollister | Internal Promotion | Abercrombie & Fitch | President and chief merchandising officer |
| Christos Angelides | Brand president | Abercrombie & Fitch | - | - |

You can call Tony Gregg on 01564 796830 or email him at tony@anthonygregg.com. Tony Gregg is chief executive of the Anthony Gregg Partnership. Founded in 2003 and located in Henley-in-Arden and London,The Anthony Gregg Partnership specialises in the consumer search market space.