Amazon appoints Doug Gurr as new UK boss, House of Fraser's Andy Harding steps down and Shaun Wills is promoted to chief executive of Jacques Vert.
Move of the month
… is Doug Gurr's appointment as the new UK boss of Amazon. Gurr will move from his position as president of Amazon's China arm in May following a handover period with outgoing managing director Chris North.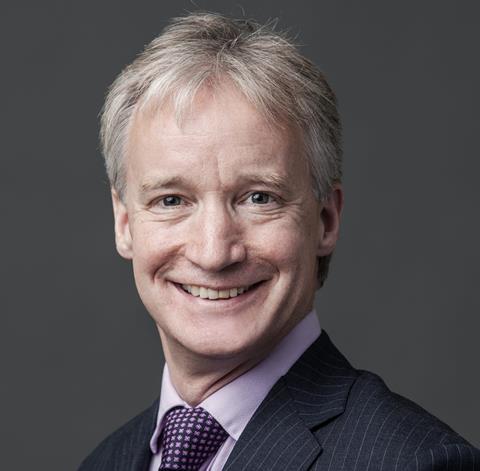 With his deep level of insight into the UK shopper gleaned during five years at Asda, Gurr's appointment chimes with Amazon's focus on placing the customer at the heart of its proposition; but Gurr is equally well qualified to build on the etailer's logistical strengths following a period spent overseeing Asda's multichannel and fulfilment offer.
Indeed, Gurr's experience of working for one of the big four supermarkets will surely have been in Amazon's mind as it plots the UK expansion of its grocery offer.
The former management consultant is renowned for his fierce intellect – he has degrees in mathematics and theoretical computing – but also for his relaxed, down-to-earth manner, qualities that will stand him in good stead as he assumes one of the most powerful – and scrutinised – jobs in retail.
Comeback of the month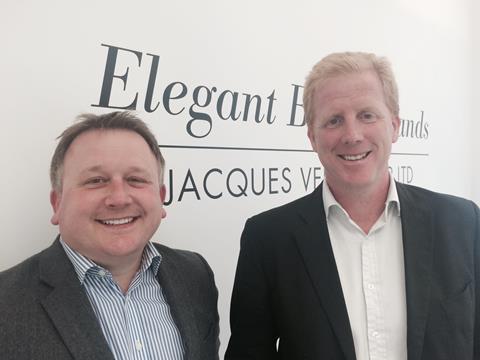 … is for Shaun Wills whose promotion to the role of chief executive of Jacques Vert bookends a remarkable turnaround following his personal bankruptcy (a ruling that was later annulled by the courts) and consequent departure from Superdry in February last year.
Wills joined the womenswear business in April 2015 as chief financial officer and now replaces outgoing chief executive Tim Davies, who has been in the role for less than a year and has steered the group through the first phase of a three-year turnaround plan.
It is testament to Wills' ability as a retailer that he has bounced back in such a short space of time and I wish him well in what is likely to be a challenging new role.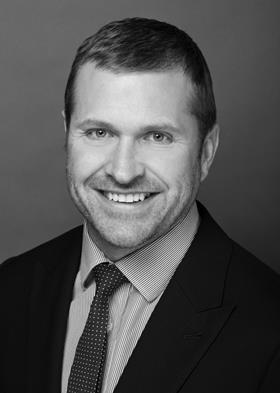 Surprise exit
… is for House of Fraser's Andy Harding who has stepped down from his chief customer officer role after five years with the department store.
Harding has been replaced on an interim basis by former Bonmarché executive Alison Lancaster. She is an extremely effective operator and will prove more than a safe pair of hands in the short term and – if the role appeals – should surely feature on House of Fraser's shortlist of potential permanent replacements for Harding.
All change
… at Debenhams as the retailer continues to reshuffle its top team in advance of the departure of chief executive Michael Sharp later this year.
The most recent changes see retail director Mike Goring leave the business to be replaced by ecommerce director Ross Clemmow, who takes over online and store management responsibilities as retail director for the UK and Ireland.
David Smith has also joined Debenhams from The Body Shop as its new international director.
Coup of the month
… is Morrisons' capture of the impressive Anna Barsby from Halfords as its chief technology director. Morrisons is known to be actively seeking to employ more women in senior positions to better represent its customer base. But Barbsy's appointment should be seen as reward for her work in overseeing Halford's technology transformation – a transformation that can't come soon enough for Morrisons, which has lagged behind its grocery peers in embracing the digital world. Barsby replaces Dan Beecham who has returned to his native Australia.
Tony's trends
… Go back three or four years and the number of UK retail executives leaving for jobs in Australia could almost fill a jumbo jet. Fast-forward to 2016 and the brain drain Down Under has most certainly slowed down and in some cases expat retailers are beginning to make the return journey home. Graeme Jenkins, for instance, left Target Australia to take up the role of chief financial officer at Pets at Home earlier this year, a move that has since fallen through following the news that Target faces an investigation into supplier rebate arrangements. Then in April there was news that Stuart Machin has stepped down as boss of Target owing to the same investigation.
Machin's resignation should not cloud the fact that he has an outstanding retail pedigree and, should he seek a return to the UK as now seems a strong possibility, there will be no shortage of potential suitors.
When Machin joined Target from Coles back in 2013 he imported a clutch of high-flying Brits to form his executive team including Jenkins, TK Maxx's Phil Wade, Tesco's Richard Jones, and Matalan's Jonathon Fitzgerald. Fitzgerald has already returned to the UK as co-chief executive of Mamas & Papas and it will be interesting to see whether others will now follow his and Jenkins' lead in calling time on their Australian adventure.
People moves in April 2016 – the list in full
| Name | Job role | Company exiting | Company joining | Job role |
| --- | --- | --- | --- | --- |
| Mike Goring | Retail director | Debenhams | | |
| Ross Clemmow | Ecommerce director | Internal promotion | Debenhams | Retail director for the UK and Ireland |
| David Smith | Managing director of Asia Pacific | The Body Shop | Debenhams | International director |
| Shaun Wills | Chief financial officer | Internal promotion | Jacques Vert | Chief executive |
| Tim Davies | Chief executive | Jacques Vert | | |
| Harminder Atwal | Finance director | Jaeger | | |
| Caroline Lee | Omnichannel director | Jaeger | | |
| Dene Jones | Group customer director | Shop Direct | | |
| Ysanne Jenkins | Head of home, food, and beauty | House of Fraser | | |
| Alexis Nasard | President | Heineken, Western European business | Bata | Group chief executive |
| Ian Ward | Centre director | St Johns Shopping Centre, Liverpool | The Broadway shopping centre, Bradford | General manager |
| Stuart Machin | Managing director | Target | | |
| Dene Jones | Group customer director | Shop Direct | | |
| Anna Barsby | Chief information officer | Halfords | Morrisons | Chief technology director |
| Andy Harding | Chief customer officer | House of Fraser | | |
| Jace Tyrrell | | | New West End Company | Chief executive |
| Ashley Price | Senior vice-president of brand creative | J Crew | Abercrombie & Fitch | Senior vice-president and creative director of marketing |
| Stefan Laban | Franchise director | Gap | | |
| Glyn Birchall | Global director of CRM | The Body Shop | Mothercare | Global director of customer relationship management, loyalty and insight |
| Stephen Briars | Creative director | Urban Outfitters | Conran Retail & Brand Holdings | Creative director |
| Doug Gurr | President of its China arm | Internal promotion | Amazon | UK country manager |
| Chris Muir | Group finance director | Northgate | ScS | Chief financial officer |
| Kevin Royal | Sales director | Internal promotion | ScS | Managing director |
| Marie Liston | HR director | Internal promotion | ScS | Corporate services director |

You can call Tony Gregg on 01564 796830 or email him at tony@anthonygregg.com. Tony Gregg is chief executive of the Anthony Gregg Partnership. Founded in 2003 and located in Henley-in-Arden and London,The Anthony Gregg Partnership specialises in the consumer search market space.