In 1969, Apollo 11 flew Neil Armstrong and Buzz Aldrin to the moon, Jeff Bezos was just five years old and Arthur Ryan opened the doors to the first Primark store.
It's a testament to Ryan's retail prowess that as technology changed the world at helter-skelter pace, Primark grew from that single Penneys shop on Dublin's Mary Street to become an international chain with more than 370 branches trading from Boston in the US to Berlin in Germany.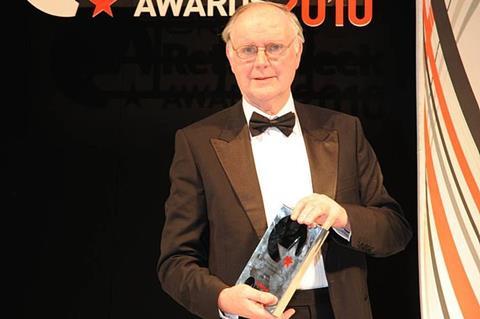 To this day, it does not sell online, but it has been a consistent and stellar success. The rise of online names such as Asos or Amazon – itself now half the age of Primark – has not diminished its appeal.
That is tribute to the consummate shopkeeping skills and closeness to consumers of Ryan, one of the greatest retailers of recent decades, who died yesterday aged 83.
Ryan ran Primark for 40 years – an astonishing length of time to remain in post and drive continuous growth – and over those four decades set the pace in mass-market fashion retail.
Landmarks included the acquisition of 120 Littlewoods stores for £409m in 2005, a pivotal moment in ramping up Primark's UK presence as Littlewoods, in a sign of the wider retail times, shifted its focus entirely to home shopping.
Ryan led Primark's first push beyond Ireland and the UK into overseas markets with a Spanish debut in 2006.
He oversaw a move into bigger, landmark stores with Primark's opening on Oxford Street in 2007. Such was the excitement among shoppers that the police had to marshal the throng – it was a sign of the extent to which Primark was on trend with shoppers' demand for value and choice.
Retail expertise
The Primark that shoppers flocked to was underpinned by Ryan's expertise behind the scenes as an astute buyer. Paul Marchant, who succeeded Ryan as chief executive of Primark, told me earlier this year how important that was.
Marchant said: "The conversation was around buying, sourcing and how that had evolved over the years – it was the relationship of product with customers, the role of the buyer, the role of the designer and how you get product to market in the most efficient and productive way possible."
Making the product and the stores the stars of the show was typical of Ryan, who kept a famously low profile.
When he collected the Outstanding Contribution award at the Retail Week Awards in 2010, it was the first time he had been photographed in public for decades – the photos appeared on business front pages the next day, such was the interest in the man who made Primark.
Ryan's publicity-shy style was partly because Primark's growth coincided with the Troubles in Northern Ireland when business leaders – including Galen Weston who, along with Garfield Weston, recruited Ryan to Penneys – would sometimes be targeted for kidnap and ransom.
But avoidance of the limelight also reflected Ryan's personality. He was good company and had a great sense of humour in private, but was never one for the ostentatious trappings beloved of some successful business people.
He saw the value of strong teams rather than just individuals and led Primark as one of the 'gang of four' that also comprised Breege O'Donoghue, Seamus Halford and Paddy Prior.
A famously hard worker, he even helped clean the shop himself in the early days. His advice – jokingly delivered but serious – to people interested in joining Primark was: "If you want to be home for tea, don't call".
Lasting legacy
When he stepped back from running Primark day to day, Ryan nevertheless remained Primark's guiding spirit. He carried on visiting stores and the head office, where a portrait of him in the reception of the building, which also bears his name, emphasises his importance to the business.
George Weston, chief executive of Primark owner Associated British Food, said this week: "Arthur Ryan made fashion accessible to all."
Marchant added: "His legacy will continue in the business that he founded and built." There couldn't be a more appropriate retail epitaph.
At the opening of Primark's first store in the US, my former colleague Eric Musgrave asked Ryan whether he'd ever expected to be trading in Boston. "I never even thought we'd open a shop in Cork," he replied.
When Ryan opened the doors on Mary Street half a century ago, it was one small step in what turned into a giant leap for retail in the business disciplines, in-store execution and value for money in which he and Primark set new standards.