TV celebrity, entrepreneur and owner of the Ryman Group, Theo Paphitis, speaks to Retail Week about his life working in retail.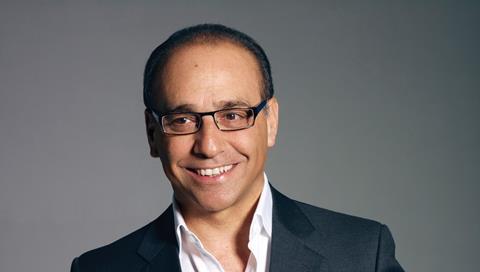 You're leaving TV show Dragons' Den after nine series. How are you feeling about it?
I've loved it. It's one of the best shows on television. For somebody like me who is not in showbiz but a shopkeeper it has been brilliant. I will miss it.
Why have you decided to leave the show?
Boux Avenue is undergoing massive international expansion and there are exciting things happening with Robert Dyas, which will take up more time too.
It's been a very hard decision but something has got to give and, after nine series, it was TV. I get just as excited about shopkeeping after all these years.
There have been reports that you are looking at HMV, Jessops and Blockbuster properties. How is that developing?
It's a slow process. We are looking at the properties with the landlords. It's nothing to do with buying the brands though. We're looking for [shops for] all three Ryman Group businesses.
How many stores do you want to have?
How long is a piece of string? You don't get the stores you want. You might get none, you might get a dozen.
It'll be those that are viable.
You had lots of investment opportunities on the show. What do you plan to invest in now?
I do Small Business Sunday on Twitter each Sunday night [during which he chooses six entrepreneurial firms to retweet], which keeps me in touch with small businesses. When I'm operating a lingerie retailer, a stationer and an ironmonger it tells you I'm happy to look at anything as long as it makes business sense.
HMV was not an option for us, not because of what it is but because I don't think it has a future in its current model.
There are three rules of business I live by: make money, have fun and don't forget to make the money.