M&S has irked union Usdaw after it unveiled a scheme that would hand boss Steve Rowe a £1.8m annual bonus if targets are achieved.
Emily Hardy and Grace Bowden argue whether retail's senior executives should receive mega bonuses.
YES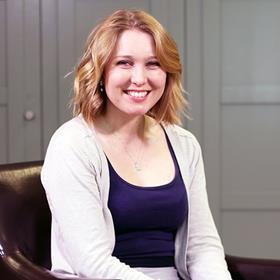 There is legitimate justification for paying hefty performance-based bonuses to those at the top of large retailers.
Particularly in the case of Rowe who inherited a fixer-upper in Marks & Spencer when he took the reins from Marc Bolland earlier this year.
Bosses that agree to step in at a time when a business is struggling put their own necks on the line.
In taking on the project – be it an ailing or underinvested business in need of a turnaround – they face the risk of failure and the worsening a situation they did not cause in the first place.
Having already made an enormous personal sacrifice to commit time to the role, the individual puts themselves in the line of fire, potentially sacrificing their reputation and damaging future career prospects along the way.
This is particularly true for executives at businesses that are deeply entrenched in the hearts and minds of the public.
The press and anti-business segment of society will actively seek dirt with which to smear the leaders of these much-loved businesses, and will inevitably question any difficult decisions the boss has been forced to make.
They are the ones with their names in the headlines and pictures in the papers.
What amount of money is appropriate compensation for taking that sort of hit?
But it's not just the personal risk involved; bosses that achieve ambitious targets greatly improve the performance of the business and line the pockets of shareholders.
Why shouldn't they prosper too?
Attracting talent
Retailers must also pay – and reward – competitively in order to attract the industry's top talent.
Bonuses and attractive pay packages ensure that the top brains stay in retail, rather than departing to share their talents and skills with another sector.
It also makes sense that, in a society that we aspire to be meritocratic, those who have worked their way up to the all-encompassing, life-consuming and challenging top jobs, should be appropriately rewarded for their work.
NO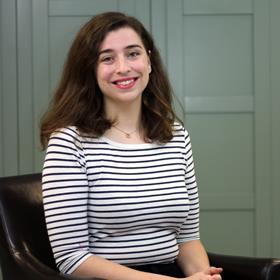 The retail industry is one of the most significant private-sector employers in the UK, and one of the few industries where a member of staff can start on the shop floor and end up in the boardroom.
However, despite the industry's diversity and wealth of opportunity, it has gotten a bad rap in the last year.
Scandals, from Sports Direct's warehouse conditions to BHS's collapse and subsequent pension deficit, have left a sour taste in the mouth of many employees and onlookers.
With the increased national living wage and apprenticeship levy set to be introduced next April and the full impact of the Brexit vote still unfurling, the sector has no shortage of storms to weather in the years ahead.
The reputation of the retail sector is vital to its continued success.
With this in mind, is there an argument that chief executives of high street stalwarts should accept a pay package that more closely resembles that of their employees?
Inspiring staff
Marks & Spencer's boss has come under fire from unions today for a potential £1.8m bonus.
In contrast with stories of potential store closures and reducing holiday pay for staff, it doesn't paint the most inspiring picture for prospective employees of the retailer, or indeed the sector as a whole.
At a time where so many of the struggles that retail faces are beyond its control, the possibility of redistributing a chief executive's bonus is a compelling one.
This year Majestic Wine boss Rowan Gormley said that spreading his £7m share bonus among 493 members of staff was about "doing the right thing by our people".
Next boss Lord Wolfson also gave away his bonus to staff in 2014.
It's a move that puts staff at the heart of a retailer's operation, making it clear that success is down to all of its employees, not just its (already very well-paid) board.