Former army officer and serving John Lewis Partnership chairman Sir Charlie Mayfield continues his march in his new role as chairman of the BRC.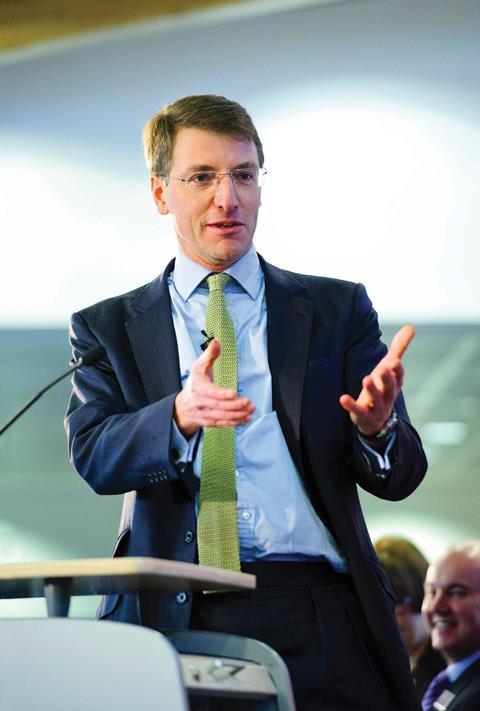 John Lewis Partnership chairman Sir Charlie Mayfield likes to move up the ranks. The former Scots Guard, who was knighted last year, added a new string to his bow last week when he was named the new chairman of the British Retail Consortium, replacing Kingfisher chief executive Sir Ian Cheshire.
The appointment of Mayfield, who will take up the BRC role in September, is considered a coup for the retail body. The fifth chairman of the John Lewis Partnership is widely respected by his peers as an inspirational leader who can represent the voice of the industry.
His track record at John Lewis is formidable. Known for his calm air of authority, he has presided over the partnership since 2007 and has overseen market-beating performances at both John Lewis and Waitrose. The partnership's pre-tax profit before exceptionals rose 9.6% to £376.4m in the year to January 25, and it awarded staff a 15% bonus.
"When are you too old or too young to do your job? Quite a lot of it is about your mindset"

Sir Charlie Mayfield, John Lewis
However, Mayfield's appointment as chairman in 2007 raised some eyebrows. He was just 40 when he took the job at one of the UK's biggest retail groups.
Mayfield told Retail Week in 2009: "When are you too old or too young to do your job? Quite a lot of it is about your mindset. My mindset was: 'Look, I feel ready to do it and in a way which reflects the experience I do have'."
Looking at his background, Mayfield is a rare breed compared with his peers. He left school to go straight into the army, becoming a lieutenant and serving in Northern Ireland during the Troubles. Mayfield left the army after five years and studied business at Cranfield School of Management, after which he joined SmithKline Beecham, where he became marketing manager for Lucozade. In 1996, he joined McKinsey & Co as a management consultant.
Career history
2007 to present John Lewis Partnership, chairman
2005 to 2007 John Lewis, managing director
2001 Joins John Lewis board as business development director
2000 John Lewis, head of business development
1996 McKinsey, consultancy role
1992 Joined SmithKline Beecham, later becoming Lucozade marketing manager
John Lewis gave him his first retail role. He joined the department store group as head of business development in 2000 and became development director a year later. In 2001 Mayfield played an important role in the acquisition of Buy.com, which later became Johnlewis.com.
The former Radley College pupil was promoted to managing director in 2005 before stepping into the chairman's shoes two years later.
Under his tenure, Mayfield has also overseen innovation and invested in technology such as click-and-collect initiatives and the newly launched start-up incubator JLab.
As other retailers cut back during the recession, John Lewis Partnership pushed forward with investment plans that included the opening of a new distribution centre at Magna Park in Milton Keynes.
Mayfield presides over one of the UK's most successful partnership business models. It is regularly praised by the Government - Deputy Prime Minister Nick Clegg referred to the benefits of a "John Lewis economy" and aims to replicate the structure in the public sector.
Mayfield is regarded as one of the most influential people in retail - he was number two in the Retail Week Power List in 2014 - and in his new role as chairman of the BRC he will aim to rally retail's forces in Whitehall as he has rallied the troops at John Lewis Partnership.