Wilf Walsh has been appointed chief executive of floorcoverings giant Carpetright as part of a wide-ranging management overhaul.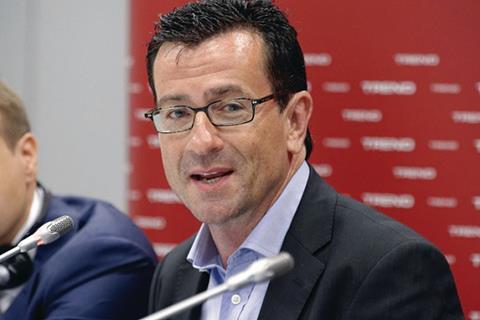 Walsh will take up the post on July 21, leaving his position as chairman of gambling firm Fortuna Entertainment Group.
He has previously worked at Gala Coral Group, HMV and Pepsi Cola. The appointment has surprised many in the industry, because Walsh's background is not that of a typical retail chief executive - his experience includes HR and personnel roles as well as more conventional operational and leadership positions.
Additionally, he has not had prior experience in big-ticket retail or carpets.
One industry source who knows Walsh said: "I was a bit surprised. Wilf is an unusual choice but he is exceptionally good with people, very engaging, energetic and amusing and will build a strong team around him."
His appointment came as Carpetright founder Lord Harris revealed plans to retire from the board in September. He will however make himself available to Walsh in an "advisory capacity thereafter."
As well as Lord Harris' departure, his son Martin - group development director- is also leaving to pursue other business opportunities.
One City source described the changes as "the end of an era" and another source said many members of the Carpetright head office team were in tears at the news of the Harris family leaving. Graham Harris – no relation to Lord Harris – is also leaving after his position of chief operating officer was made redundant.
The first source said: "Working in the shadow of Lord Harris will not be easy for Wilf, but he has great interpersonal and diplomatic skills which will serve him well.
"It's similar to when Marc Bolland took over from Ken Morrison, a difficult situation, but he will be a good person to manage this. He is politically very adept. I can't imagine he knows anything about carpets, but he's a quick learner. He is flexible and adaptable. Once I overcame the surprise, I understand why he will make a good appointment."
The proof will be in the figures. One souce said: "Wilf is taking over at a time when things are starting to pick-up in the economic cycle, along with the boom in property, but the business is very exposed so it will be a challenge.
"His skills in digital and online could be used to develop Carpetright's online business and his HMV store background could help revitalise the store refit programme."
But the source added: "Carpetright has always been a deeply promotional business and the big leadership challenge will be how do you get those durable brand values? However, Wilf has seen a lot of similar issues at HMV and in the gambling markets."
Another person who knows Walsh observed: "It's a good appointment, Wilf is very good with people and he understands what makes stores work."
From July onwards, all eyes will be on Walsh to see if he can get Carpetright flying again.
Wilf Walsh CV
2009 - present – Fortuna Entertainment Group NV
2012 - present – Chairman
2011 - 2012 – Vice Chairman and Interim CEO
2009 - 2012 – Vice Chairman and Head of Strategy
2000 - present – Gala Coral Group
2010 - present – Non-Executive Director
2000 - 2008 – Managing Director, Coral
1994 - 2000 – HMV Media Group
Managing Director, HMV Germany
Operations Director, HMV UK and Ireland
Personnel Director, HMV UK and Ireland
1991 - 1994 – Pepsi Cola International
1986 - 1991 – Scholl Consumer Products
Carpetright appoints new boss as management team overhauled
1

2

3

Currently reading

In the news: Carpetright's new boss Wilf Walsh profiled