I've commented before how these are exciting times for Holland & Barrett, and its two most recent hires feel like the supplements and health food retailer has filled the final pieces of its boardroom jigsaw.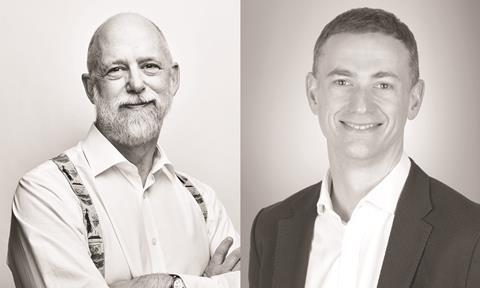 The business has confirmed that Sainsbury's Argos chief technology officer George Goley has joined in the same role, while Doug Nesbit has been appointed to the new role of strategy and transformation director.
Having hired highly rated Wilko man Anthony Houghton as its retail and property director earlier this year, the latest hires see Holland & Barrett owner L1 Retail fill the space in its people strategy marked 'technology transformation'.
Digital development has been near the top of Holland & Barrett's list of priorities for some time as it looks to compete effectively in the online space with rivals such as myvitamins and Vitabiotics.
On paper, Goley is a strong candidate to take the technology lead with his wealth of experience in software development including long spells at first Microsoft and then Amazon. More recently he played a central role in transforming Argos and then Sainsbury's Argos into leading tech-driven businesses.
Colleagues praise Goley as an inspirational leader who invests time in coaching members of his team and has a passion for creating technology that delivers a great customer experience.
These are all attributes that will stand him in good stead as he sets about building the teams and technologies that will help Holland & Barrett achieve its aim of delivering a frictionless customer journey, greater personalisation, and more advice online.
Reunited team
Nesbit's appointment as strategy and transformation director will see him reunite with Goley, the pair having worked together at Home Retail Group where Nesbit was group strategy director at the same time Goley was heading up technology.
"If the new Holland & Barrett executive team has a familiar look to it, that's because the Home Retail Group connection doesn't end with Goley and Nesbit"
In his new role, Cambridge-educated Nesbit, whose CV includes prominent positions at Dunelm, Tesco and Dixons Carphone, will co-ordinate the completion of Holland & Barrett's emerging new strategic plan.
If the new Holland & Barrett executive team has a familiar look to it, that's because the Home Retail Group connection doesn't end with Goley and Nesbit. Managing director Steve Carson was formerly the group's retail director, while Houghton held the role of stores director at Argos from 2014 until 2016.
Echo Lu, now managing director for International at Holland & Barrett, was managing director of Homebase while it was still under Home Retail Group ownership, and former Home Retail Group boss John Walden is a non-executive director and a key adviser to L1 Retail.
The mutual familiarity of much of the top team is a bonus for Holland & Barrett. But more fundamentally, L1 Retail and Holland & Barrett chief executive Peter Aldis have managed to piece together what on completion looks to be one of the strongest-looking executive teams in the entire retail sector.
Content provided by Anthony Gregg Partnership.

You can call Tony Gregg on 0207 316 3146 or email him at tony@anthonygregg.com.
Founded in 2003 and located in central London, The Anthony Gregg Partnership specialises in the consumer search market space.