Following a public fight with depression, which has included two suicide attempts, ex-professional footballer Clarke Carlisle has pursued a path to recovery and is now determined to help others. As the Virtual Leaders' Summit gets under way, he shares critical learnings on mental health that retail bosses cannot afford to ignore.
Clarke Carlisle has had a high-profile career as a professional football player for Burnley, chair of the Professional Footballers' Association and, more recently, a pundit and commentator for ITV.
However, he has also endured an equally public fight with depression.
In 2010 he was diagnosed with the mental illness. In 2014 he tried to take his own life by jumping in front of a lorry. Then, in 2017, he went missing and left a suicide note for his wife Carrie, intent on taking his own life in a nearby park.
Thankfully, a stranger in the park saved his life and, over the past three years, Carlisle has had professional support to help him, which is ongoing with counselling and the help of his family and friends.
Married father of five Carlisle tells RWRC he is intent that "nobody else's families go through what mine have been through". He and his wife Carrie have made it their mission to "help as many people as possible" and "educate them on mental health", with the duo having launched their own platform and directory for mental health support; Clarke and Carrie's Place.
As he gets ready to speak at RWRC's Virtual Leaders' Summit, where he'll take a deeper dive into the subject, Carlisle shares his topline advice for retail bosses to make mental health a priority.
1. Leaders must go first
There's a trend for people to look after everyone else and then neglect their own health – everyone needs to make themselves 'self-full' so that they then have the capacity and energy to help others.
Retail leaders and managers must look after their mental health and then go first and be the ones to broach the conversations around the subject.
As a leader you set the tone and ethos for your workplace. For example, if a leader never takes a full lunch break you can guarantee that 95% of their team will do the same.
You want to emulate what the boss does. So, if someone asks often the most disingenuous of questions "How are you?" and the boss gives the standard disingenuous answer of "Oh, I'm great" and cracks on, that's going to be reflected by the workforce.
"Everyone needs to be self-full so they have the capacity to help others"
Leaders need to be authentic in normalising the conversation around mental health, everyday feelings and emotions.
Endorse to your team and staff that, not only is it OK to not be OK, but it's OK to share that and for you to say "I'm sub-optimal today, but I'm going to give it my best". What that then does is give your colleagues the permission to be honest back.
2. Support networks are critical
I'm very lucky that I have a wife and family around me that I can speak openly with, but not everyone has that. The core of my support network has come from my consultant psychiatrist when I was properly diagnosed, followed by GP services, counselling and then my own counsel.
I've got my counsellor to have a safe space to be able to grow with, but I then have my own counsel of people around me that I know I can share anything and be brutally honest with. Everyone needs this – leaders and their teams.
"Have a counsel of people who you trust and can be brutally honest with"
With my counsel, there is no hiding how I'm feeling and I'm accountable to these people. It's my wife, my mother, my brother, my eldest daughter, who's 21, and my therapist. Between the five of them, I know I have someone to talk to.
Hopefully not everyone will need a consultant therapist, but I do believe the vast majority of people can benefit from a consultation with their GP, some therapy sessions and having a counsel of people around you who you love and trust, and who reciprocate that love and trust.
3. Know your employee assistance programme
Or have the confidence to direct colleagues to support from other organisations.
Being an advocate for mental health doesn't mean you, as a leader, have an open-door policy where people can come and cry to you for eight hours a day.
You should have compassion, but you also need the confidence to say "Actually, this isn't appropriate for me to tackle, but I know where you can go." And this confidence comes in knowing what support mechanisms are available for your teams.
The vast majority of businesses offer an employee assistance programme (EAP). Leaders should know this inside out and do their own research on it. For example:
Do you as a boss know exactly what your colleague should expect when they make that phone call for assistance?
Are they going to get a recorded phone system service or a qualified counsellor?
Are they going to be offered a safe space away from the workplace that gives them confidence in the confidentiality?
Are they going to be expected to pay?
If there is no EAP, that's OK as there are other services you can use and direct your colleagues to, which can be found online.
There are also professional listening services, such as Samaritans and Mind. You have to be careful not to refer people to these if they need professional counsellors, but if someone just wants to offload then do direct them to these services.
4. Training for both you and your team is essential
People think we're in a bad situation with mental health, but really we're just all woefully unprepared. You need to know what support is on offer, do your research and invest in training.
I don't expect a leader to be front and centre for mental health crises or emergencies; what you need to be able to do is signpost that person or have the competency to point that person in the right direction.
"Resilience training is so needed for those working in retail"
Resilience at the moment must be so tough for those working in the retail industry. So many people must be having conversations where they're asked ''What do you do?" and, when they say they work in retail, people say "Oh, that's going terribly, you must be so worried."
Resilience training is so needed for those working in retail to block out that noise – and we can't forget that some retailers are thriving, too. People need to be able to get away from society telling them how awful their situation is and see it for what it is.
5. Have allies everyone can relate to
I agree with having mental health allies and ambassadors that are both male and female. You're more likely to disclose how you feel to someone you can relate to and, as a guy, I'm far more likely to disclose to another guy.
In this mental health spectrum, the vast majority of people that are mental health first-aiders and in HR are women, so there is a natural disconnect there. You don't want to isolate people and so you can, and should, train up men.
The best uptake we've seen in mental health training is from men talking to men who are trained mental health and safety officers – you wouldn't get them in HR normally, but it's a role unto itself.
6. Build a support mechanism that everyone has input in
Every organisation should have holistic support mechanisms and, while there's no one-size-fits-all strategy, the most successful support mechanisms are those that are informed by the users.
"People will use something they're invested in, even if only invested in a small way"
If you put together a wellbeing package for staff and give it to them, they'll often feel imposed upon and like you're telling them how to be well.
Instead, if you create an all-encompassing support package where you ask everyone to tell you what their pressures are, how they feel you can support them, what flexible hours look like for them, etc, it will have far greater impact.
People will use something they're invested in, even if they're only invested in a small way. For example, ever since people were made to put a pound in shopping trolleys, 99% of them now get returned.
It works the same for mental health support; if all employees give their input, they'll feel acknowledged and you'll be meeting their needs directly.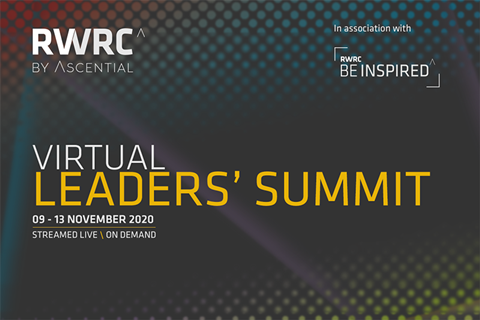 Clarke Carlisle will be presenting a lecture on why wellbeing should be central to retailers' strategies at the Virtual Leaders' Summit on November 12 at 9.30am.
Book your free virtual seat here to watch his session live or on demand and hear more of his thoughts on how to best support your workers and how mental health awareness can help you protect your bottom line.