There have been many entrances and exits in the retail sector in the past year. Here is a snapshot of 2018's most important hires and fires.
Hires
Baldock heads to Dixons Carphone as James joins Boots
Shop Direct chief executive Alex Baldock was unveiled as Dixons Carphone's new boss as predecessor Seb James joined Boots in January.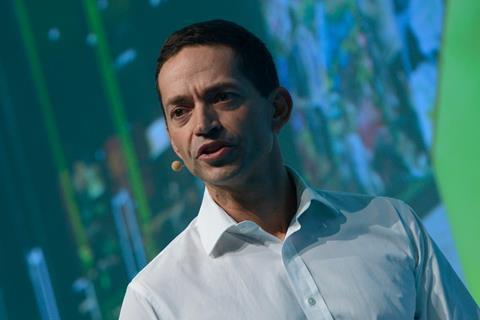 Dixons Carphone chair Ian Livingston said at the time that the business wanted Baldock for his "strategic clarity, relentless execution and his ability to inspire people to get behind him at every step".
These attributes will be sorely needed. Not long after Baldock took the reins in April, Dixons Carphone triggered a profit warning and a massive customer data breach was discovered. Baldock is vying to turn around the retailer by driving growth through online and credit, overhauling its mobile phone operation and making the customer's shopping experience as smooth as possible.
Meanwhile, the ebullient James joined Boots as president and managing director at a critical time for the high street institution.
James faces a challenging climate as younger shoppers are increasingly inclined to spend with 'big sister' retailers like Superdrug and pureplay etailers like FeelUnique instead.
Stuart Machin tasked with recalibrating M&S Food
Grocery veteran Stuart Machin was hired in March to get Marks & Spencer's food division firing on all cylinders again.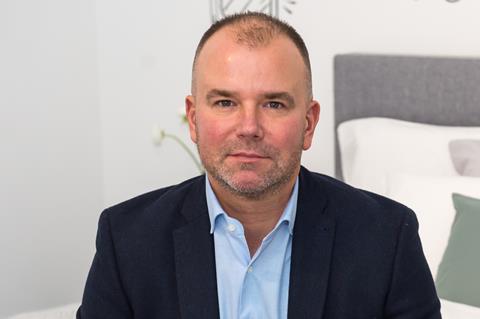 Food had been a shining star in M&S' business for a number of years but like for likes slipped 2.9% in its latest half.
Few people are as experienced in food retail as Machin, who had previously held top roles at Sainsbury's, Tesco and Asda and notably helped turn around Australian supermarket Coles.
Machin's appointment was one of several of note over the year at M&S, including, sensationally, the appointment of former Sainsbury's boss Justin King as a non-executive director earlier this month.
New UK bosses for fashion titans Inditex and H&M
It was all change at top of fashion titan's Inditex and H&M's UK businesses.
As usual, both retailers chose to promote from within. In March, Zara-owner Inditex promoted Max Nutz who has been with the Spanish giant since 1999 and has previously held senior international positions across the retailer's European businesses, to replace Iñigo de Llano, who has been UK managing director for the past three years.
Meanwhile, H&M Canada boss Toni Galli crossed the Atlantic to take the helm of the UK and Irish business in September, after incumbent Carlos Duarte was promoted to global head of sales and operations.
Boohoo poaches Primark exec Lyttle as new boss
Boohoo poached Primark executive John Lyttle as its new boss, as joint chief executives and co-founders Mahmud Kamani and Carol Kane take boardroom roles in March next year.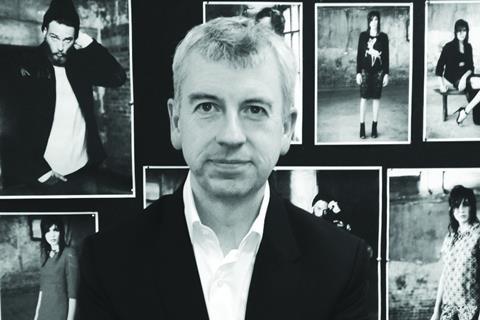 The pair prioritised value-fashion nous rather than online expertise with the appointment Lyttle, who had been with the fashion giant for eight years.
All eyes will be on Lyttle to see if he can maintain momentum at the fast-growing online fashion group, which notched up a whopping 50% sales growth in its last half year.
Kamani and Kane, who become executive chair and executive director respectively, are sure to be watching closely and keeping the new CEO on track.
Liz Evans moves to Fat Face as Anthony Thompson steps down
Oasis Warehouse's Liz Evans was named as the new chief executive of Fat Face as longstanding boss Anthony Thompson revealed plans to step down.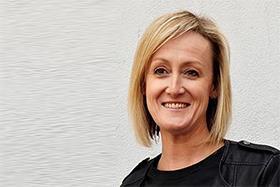 Evans, who succeeds Thompson in January, understands the mainstream fashion market like few others.
She built her reputation at M&S, where she held a variety of roles across its UK and international businesses, before becoming Coast managing director in 2005. She was named Oasis boss in 2010 before taking responsibility for Warehouse as well when the stablemates merged in 2013.
Oasis Warehouse chief operating officer Hash Ladha will take Evans' place.
Gambling boss Birch replaces Baldock as Shop Direct boss
Shop Direct snapped up casino firm chief executive Henry Birch to succeed Alex Baldock.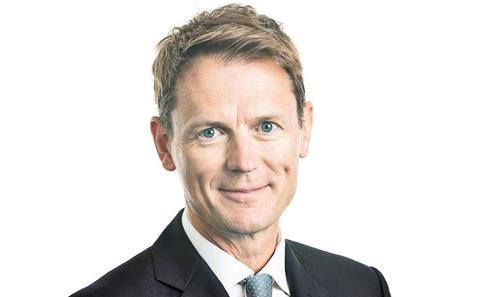 Prior to joining Shop Direct, Birch was chief executive of the Rank Group for almost four years and carried out a digitally focused overhaul during his time with the company.
Although Shop Direct is Birch's first retail role, his digital expertise would suggest his appointment is not a big gamble for the online retailer.
Ruis leaves Jigsaw for Anthropologie
Peter Ruis left Jigsaw after five years at the helm in March but it did not take him long to grab another plum retail role.
He was hired as managing director for Anthropologie's international business in July.
With plans to "develop aggressively" in Europe and rollout international stores, Anthropologie will be one to watch in 2019.
Kingfisher shakes up management team
Kingfisher reshuffled its management team, naming Screwfix chief executive Graham Bell as B&Q's new UK and Ireland boss, replacing Christian Mazauric who was promoted to chief executive of the DIY group's French business.
John Mewett, formerly digital director at Screwfix, succeeded Bell as chief executive.
Aldi UK appoints new boss
Giles Hurley replaced Matthew Barnes as Aldi's UK chief executive in March. Hurley, who is an 18-year veteran of the supermarket, began his career on the shop floor.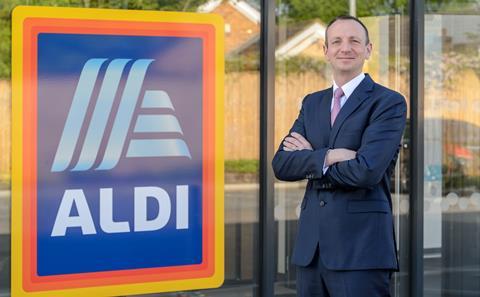 He was managing director of Aldi Ireland for almost three years, overseeing 130 stores.
Aldi, which currently has 760 stores, aims to have 1,000 by 2022. Observers will be eager to see whether Hurley successfully spearheads the expansion and manages to pile the pressure on the big four.
Fires
Mothercare fires (then rehires) Newton-Jones
It appears Mothercare really did throw the baby out with the bathwater when chief executive Mark Newton-Jones was shown the door by chair Alan Parker in early April.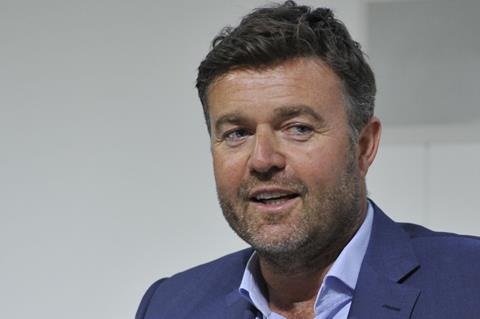 Parker exited the business a few weeks later and Newton-Jones was rehired – albeit with a 22% pay cut – just five weeks after his dismissal in one of the most bizarre retail stories of the year.
Working alongside his would-be replacement, managing director David Wood, Newton-Jones has been hard at work trying to turn around the struggling retailer including winning approval for a CVA to dispose of 50 stores and securing funds to restructure the business.
However, the ballooning losses and whopping 11.1% UK like-for-like plummet posted in its most recent half-year results suggests there is a long road ahead for the boomerang boss.
Eve Sleep founder bids goodnight
Eve Sleep founder Jas Bagniewski left his post as chief executive by mutual consent after a bungled European expansion led it to warn investors that profitability would come later than hoped.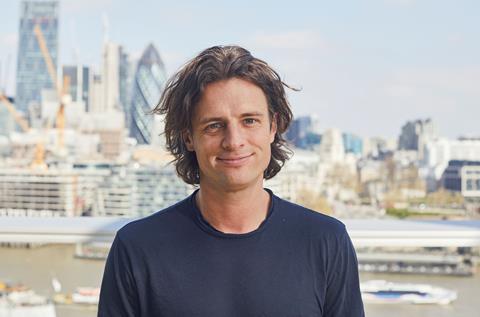 The value of the mattress specialist plunged by more than half after the warning.
Sales in the first half of 2018 grew 61%, substantially short of the 100% anticipated.
Jack Wills founder ousted
Jack Wills' founder Peter Williams left the company in August following a row with its private equity owner BlueGem.
Williams opened the first Jack Wills shop in 1999 with his friend Rob Shaw.
This is the second time Williams has left the company. He exited in 2013 but returned to his role as chief executive when the brand began to falter.
It is believed that this time round, financial pressures sparked a bust-up between the founder and the private equity firm.
Shearwood exits Clarks
Clarks boss Mike Shearwood left the company under a cloud in June following an internal investigation into allegations of misconduct.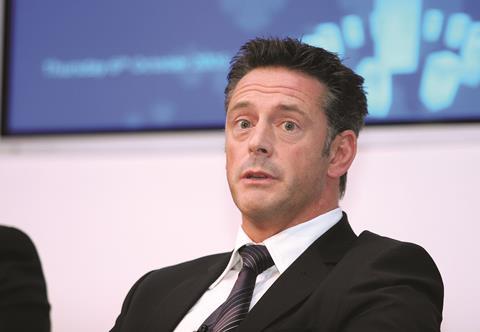 Shearwood had been chief executive of the shoe retailer for just two years before his resignation.
A Clarks spokeswoman said: "Clarks confirms its CEO has resigned following an investigation into complaints of conduct contrary to the family-owned company's code of business ethics.
"Clarks recently learned that aspects of Mr Shearwood's conduct, conversations and expressions fell short of the behaviours expected of all its employees on a number of occasions."
House of Fraser management team axed
House of Fraser's top brass, including chief executive Alex Williamson, chief marketing officer Paddy Earnshaw, chief financial officer Colin Elliot and chief product and trading officer David Walker-Smith, were sacked in Mike Ashley's ruthless round of firing in October.
In a one-sentence statement, Sports Direct said it had "dismissed the former directors and senior management of House of Fraser".
Sports Direct paid £90m for HoF's 58 UK stores in August.
Revolving doors at Missguided
Former Shop Direct deputy chief executive Gareth Jones left Missguided in May after just eight months in the job.
When Gareth Jones joined the company last year, he was believed to be second-in-command to founder and group chief executive Nitin Passi.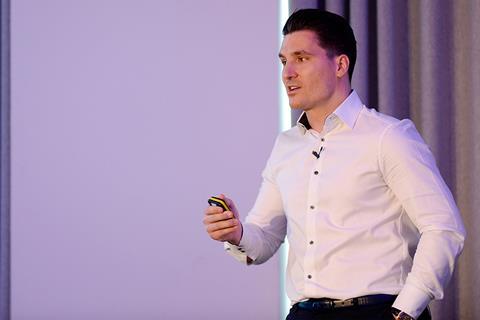 Reasons for Jones' departure remain mysterious, with Missguided stating: "It's with mutual agreement that Gareth Jones has left the business. We wish him all the best with future endeavours."
Fellow Shop Direct alumni Kenyatte Nelson had an equally short tenure at Missguided. He departed in November after eight months as chief customer officer.
In an interview with Retail Week this month, Missguided founder Nitin Passi said he wanted to regain control of the etailer as expansion at an executive level had meant the business, which posted a £25m EBITDA loss in its most recent financial year, was "not focused enough".
"Certain people left because I wanted them to leave. Certain people also left because I wanted them to leave but it was very mutual – Kenyatte is great, he has done some great stuff, people liked him but he was too corporate for this business," he added.
M&S' top marketer leaves in restructure
M&S executive Patrick Bousquet-Chavanne left the company amid the restructuring of its marketing division this April.
The departure of Bousquet-Chavanne, who had been on the retailer's board for six years, coincided with M&S' decision to devolve its corporate marketing teams into the clothing and home/food divisions.
He has since been appointed chief executive at Dubai-based Emaar Malls.
N Brown boss Spindler ousted
N Brown boss Angela Spindler was ousted after five years in the job.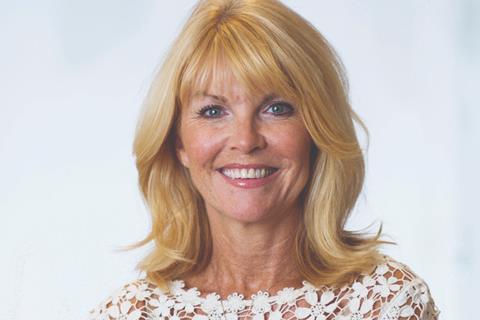 Spindler, who has led the plus-size fashion retailer's shift online, stepped down in September after the board concluded that now was "an appropriate time to search for a new leader".
Steve Johnson, chief executive of its financial services business, will step in as interim boss while the company searches for a new chief executive.
Underpressure Sports Direct chair bows out
Keith Hellawell, who had was chair of Sports Direct since 2009, announced he would step down from his role in September just an hour before the retailer's scheduled AGM.
Hellawell had come under pressure from investors to quit following the controversy surrounding the retailer's Shirebrook warehouse working conditions and he had triumphed over shareholder mutiny at several previous AGMs.
He was succeeded by non-executive director David Daly and days after his departure Ashley sprang to his defence in a no-holds-barred tirade against Sports Direct's shareholders.
"Despite the substantial progress made over the last few years, the shareholders have now made it extremely challenging for future engagement to take place. On the one hand, they are delighted with our performance and progress, yet with the other hand they have stabbed Sports Direct and myself in the back by repeatedly hounding Keith Hellawell," Ashley said.
Feuds
Superdry vs Julian Dunkerton
Julian Dunkerton takes separation anxiety to the extreme. The co-founder of Superdry, who was chief executive and creative chief during his time with the clothing retailer, left the company earlier this year.
Since his departure, Dunkerton has embarked on a war of words, lambasting the company for plunging profits, poor strategy and terrible tech knowledge.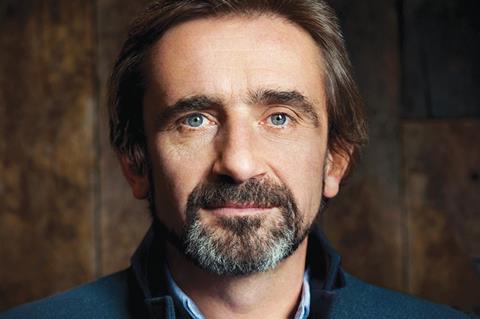 The business reported a 49% fall in profits in its latest interim results and was forced to issue a profit warning.
Dunkerton, who has an 18% stake in the company, is "spitting teeth" and is now demanding to rejoin the business, convinced he can turn its fortunes around.
Superdry is having none of it, however. With impressive self-restraint, the retailer's chief executive, Euan Sutherland declared: "The fundamentals of our business are in very good shape. We have lots of confidence in the foundation of the business and the product that is starting to come through."
Carpetright vs Tapi Carpets
This particular feud all started when Carpetright's founder, Lord Harris of Peckham, sold his stake in the company and retired in 2014.
Instead of buying an allotment, however, Lord Harris decided to launch a rival carpet company – Tapi – and put his son, Carpetright stalwart Martin Harris, in charge.
To add salt to the wound, Tapi allegedly opened stores very near to all of Carpetright's top 150 shops and even poached its best staff.
The Carpet War is taking its toll on both sides. Carpetright recorded a pre-tax loss of £12.4m at the interim mark this December and is shuttering 81 stores via a CVA, while Tapi losses advanced to just under £11m in its year to December 30, 2017.
Mike Ashley vs Debenhams
Tension is palpable between Ashley and the struggling fashion retailer, after he publicly said Debenhams is likely to have "zero chance of survival" if it does not accept his £40m zero-interest loan.
Bristling, Debenhams rejected the proposal, saying "the offer came with conditions that could affect the interests of other stakeholders".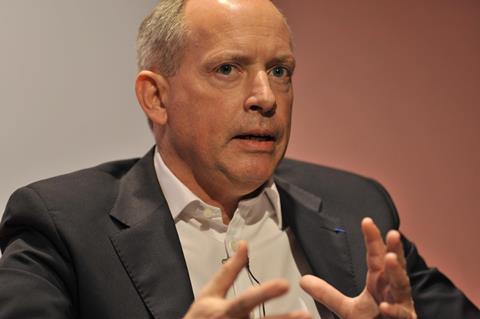 Ashley currently has a 29.7% share in the company, just below the 30% limit which obliges a shareholder to launch a formal takeover.
Some observers suspect Ashley's motives aren't entirely altruistic.
Given Debenhams' vulnerable state, the bad publicity generated by Ashley's letter could catalyse its decline, placing him in a good position to accrue the assets.
Perhaps suspecting an ulterior motive from Ashley, Debenhams chair Sir Ian Cheshire came out swinging at the weekend, demanding that Debenhams' largest stakeholder make a formal offer to acquire the business outright if he wants to have a greater say in how it operates.
"We're a public company. If you want to make an offer for the other 70% you don't own, then you're free at any time," Cheshire told the Mail on Sunday.
Fighting talk in a feud that is unlikely to die down any time soon.
Mike Ashley vs landlords
A public spat with Debenhams is not enough for Ashley, who decided to take on the British property market too.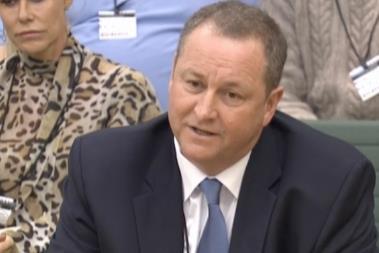 The Sports Direct boss intends to shut all his stores in shopping centres owned by the retail property group Intu because the company is "unwilling to help retailers save stores and jobs".
The announcement followed a row over rents and ties into Ashley's wider campaign to "save the high street" by negotiating better deals with landlords.
Ashley has also started to buy property outright to combat the "downward death spiral" of bricks-and-mortar retail.