As I'm writing this column from Barcelona, it can only possibly have one theme: independence – the goal that Catalan secessionists continue to worship in blatant disregard of constitutional integrity, economic reality, European fraternity and the silenced majority.
Independence is a start, not an end. All big retailers were independent once upon a time: Walmart began with one shop; so did Tesco.
These individual shopkeepers have since become multinational, omnichannel behemoths whose ubiquitous presence is perceived to make the task of their successors, me-too Sam Waltons and Jack Cohens, so much harder.
Can one store, these days, go forth and multiply into thousands?
Taking Action
The answer is, emphatically, yes. Look at Action, the Dutch general merchandise discounter that's just opened its thousandth store in Gorinchem in The Netherlands.
And its growth is not slowing down; Action opened no fewer than eight other stores in the same week in Belgium, France, Germany and Poland. It is running at around 250 new stores a year: all of them bricks and mortar, wholly owned stores with no franchises.
The independent spirit of the founders, and their simple belief that people like to be surprised – as much by the products on offer as by the prices they're sold at – has made Action the fascia that's launched a thousand shops.
"Independent retailers are happily still starting up. Many of them, of course, are pureplay businesses that prefer the internet to the high street"
And the latter day Helen of Troy, who's the store operations director at the helm of this fleet, is the awesome Hajir Hajji.
She joined Action as a sales assistant 20 years ago, when they had just 13 stores, and is now the head pastry chef, as it were, of this cookie-cutter chain that she's rolling out across Europe.
Independent retailers are happily still starting up. Many of them, of course, are pureplay businesses that prefer the internet to the high street.
But here the biggest of all big brothers, Amazon, also champions and facilitates the growth of independent entrepreneurs; on Amazon Marketplace in 2016, more than 100,000 companies each achieved more than $100,000 (£760,000) of sales.
Celebrate interdependence
The best word to describe retail success stories today is, perhaps, 'interdependent'.
The creators of new retail concepts and brands depend not just on their own and their suppliers' ingenuity, energy and nous, but on their channel and media partners who disseminate their goods and socialise their presence.
A perfect example is the fragrance brand that's just been launched in London by Michelle Feeney, the former global head of PR for MAC Cosmetics and ex-chief executive of St. Tropez.
Michelle knows a thing or two about beauty and her Floral Street fragrance brand sits sweetly in an olfactory zeitgeist.
Floral Street's interdependence, with its founder at the fulcrum, embraces the perfumer who mixed the magic scents, Harvey Nichols who provides the sales counters on which they're displayed, the bloggers who are broadcasting its arrival and the landlords in Covent Garden who have just handed over the keys for the first shop.
Returning to politically taut Barcelona, let's hope that Senyor Puigdemont and his posse of partitionists realise that interdependence, not independence, is the answer and that the path down which they've been trying to corral all Catalans leads not to freedom but to isolation.
He should also realise that the independent, mainly Pakistani, retailers who are selling esteladas (Catalan flags) on the Ramblas are likely to switch to rojigualdas (Spanish flags) when the country re-unites. After all, they're used to replacing umbrellas with sunhats when the rain stops.
No matter how retailers set out their stalls, we're all dependent on the weather.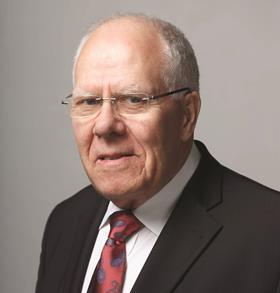 Michael Poynor is founder and managing director of Retail Expertise