It's that time of year again. In the first few weeks of January, retailers report their trading over the Christmas period.
No other business sector has a concentration of activity and media focus over such a short period with the winners and losers being identified on a daily basis.
The results are often used as an indicator as to whether a given retailer will survive the coming year. You want to shout, "We are open at other times of the year too!"
The numbers can even be misinterpreted in the media – like-for-like sales growth after Christmas when you are clearing merchandise at 50/75% off isn't exactly a sign of success or profitability!
"Perhaps there is a generational change. A teenage girl doesn't always want to shop where her mother shopped!"
In recent years, the trading pattern has been altered by the arrival of Black Friday/Cyber Monday promotions, which have essentially pulled full-price sales previously recorded in December into November – but at a discount.
However, consumers love this new and additional opportunity to buy at lower prices, particularly online, and many retailers are struggling to recover the lost margin they enjoyed in previous years.
So far some themes, not necessarily new ones, have emerged.
Shift to online
Online pureplays, particularly in fashion, are still gaining market share. The consumer isn't buying more stuff in total, but the convenience and choice of the online channel is fuelling the behavioural shift away from purchasing in stores.
Too many stores
As a consequence of the online shift and change in consumer behaviour, the size of the store estate for many mature retailers needs to reduce still further. In my view, not everyone has owned up to the scale of this issue in their business.
Too much space
Large-space stores, such as the larger department store groups, are struggling to define their place in the retail landscape – too large a footprint, too bland and again, except possibly for John Lewis, too many locations.
Already there is significant commentary about House of Fraser and Debenhams in relation to their banking covenants.
Conversely the large-space, flagship, capital-city stores such as Selfridges and Harrods thrive as they provide an exciting experience not available anywhere else.
Unclear proposition
Consumers are promiscuous and have other activities to occupy their time. If a physical store doesn't convey to a customer what the proposition is and create some interest within the first few minutes after entering, he or she will walk out and go somewhere else.
There are plenty of other stores to visit. This is particularly true in fashion where some of the new kids on the block are providing new competition to the longer-established store chains.
Perhaps there is a generational change. A teenage girl doesn't always want to shop where her mother shopped!
Consumers love a discount
The most popular answer in any customer survey to the question, "What would you like to see more of in your favourite store?", is "Lower prices".
In stores, sales promotions take days or even weeks to plan and execute. Online, the promotion can go live a few hours after taking the decision.
The online fashion sites ruthlessly exploit this desire, offering "25% off all dresses" or "free next-day delivery" and are undermining the existence of the full price.
New in
We are all interested in "what's new" and what the celebrity icons are wearing. The news feed in the early hours of Monday last week showed us what they were wearing at the Golden Globes in Los Angeles.
Here, online triumphs – within a matter of days these trends are available from Asos, Boohoo and PrettyLittleThing, among others.
To conclude, 2018 in macro terms will be very tough, with consumers not predisposed to up their spending against the uncertain economic backdrop and the unknowns brought on by the Brexit decision.
There will be (a few) winners, sadly a number of losers, but most will be mid-table.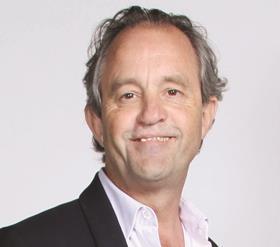 Peter Williams is chairman of Boohoo.com, Mister Spex and Sophia Webster