Despite BHS's final closure last weekend, retail remains a vibrant and versatile industry as exciting newcomers emerge.
The demise of BHS has understandably hogged headlines and there has been an unwelcome side-effect on retail generally.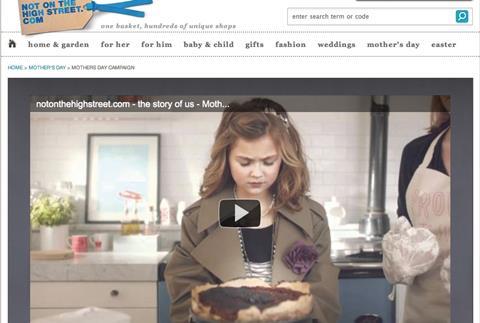 The industry has sometimes been characterised as one struggling – and often failing – to adapt to changing shopper habits.
While conditions may be challenging and uncertain, you don't need to look far to see that retail remains a vibrant and versatile industry in which imaginative newcomers are replacing the less fleet of foot.
One example would be Notonthehighstreet, the etail marketplace that has just won £21m of new investment.
Tapping into a niche market
Founded a decade ago by entrepreneurs Sophie Cornish and Holly Tucker, it now generates annual sales of £158m and has achieved a compound growth rate of 135%.
"Whether it's better restaurants in department stores or in-store experiences, retailers in general have opportunities to do more and win custom"
Notonthehighstreet's growth holds lessons for other retailers.
Its range reflects the interest of a significant number of consumers who want distinctive and personalised, rather than generic, products.
That's something evident across retail more widely, whether it's locally sourced food on supermarket shelves or exclusive fashions in department stores, and it's a trend others could make more of.
Similarly, there's a bit of a feelgood factor involved in Notonthehighstreet, that comes from supporting the small companies that sell their lines through the marketplace.
Other retailers could benefit from this too. Even though such suppliers may represent a comparatively small proportion of goods sold, retailers could often better tell the stories of the businesses they help grow.
Worth noting too is how consumers's rising interest in experience over 'stuff' is reflected in what they purchase from Notonthehighsteet.
Originality is key
'Experiential gifts', such as canal boat stays or cookery classes, are the etailer's fastest growing category – typically in excess of 100% per year.
Whether it's better restaurants in department stores or in-store experiences, retailers in general have opportunities to do more and win custom.
And there's the growth of online marketplaces themselves. Earlier this year Amazon founder Jeff Bezos said that third-party sellers account for almost half of goods sold on the site – there are more than 70,000 such sellers.
Partnerships in one form or another are rising in importance in retail and there are opportunities for established groups either to provide a conduit to market for complementary businesses, or for themselves to sell through others – etailer Zalando, for instance, is becoming an important sales channel for SuperGroup.
Lastly, Notonthehighstreet shows the need for continuous investment. As Home Retail boss John Walden observed in his recent interview with Retail Week, ongoing investment is simply part of the retail entry-ticket these days, as the digital bar is continually raised.
Notonthehishstreet still does not make a profit, although last year its EBITDA loss was almost halved to £1.6m.
The etailer's aim is to build a brand that will "captivate customers for decades to come".
With a strengthened management team and retail industry veteran Darren Shapland as chairman, perhaps Notonthehighstreet will soon be seeking public rather than private investors and considering an IPO.