When it comes to retaining your customers for the long term, rather than just for Christmas, retailers need to consider the '6 Ws'.
As a practicologist, I'm not the biggest fan of theory. I prefer real-world experience. However, I appreciate it's helpful to have frameworks to explain key aspects of business strategy.
With all the Sales and promotional activity that has taken place over Black Friday and Cyber Monday, I thought about the strategy of aiming to recruit customers for life, and not just for Christmas. Then I asked whether the best-known marketing framework is fit for this task? The short answer is "no".
The marketing mix – or the four Ps – are:
Product
Price
Place
Promotion
Three other Ps were later added to the marketing mix:
People
Process
Physical evidence
However, the people aspect in the marketing mix does not refer to customers, it's about internal people in the business.
Glaring omission
So there you have it. The theoretical framework for marketing and selling over the past 40 years is no longer relevant. Why? Because it omits the most important aspect of all, the customer.
"In this multichannel world, retailers must think far more about why task-rich and time-poor consumers would choose to buy from them"

Martin Newman, Practicology
It's from an age when retailers held the balance of power; before the web changed everything. But multichannel customers now have complete control over what they buy as well as when, where and how they buy it.
There are also other elements also missing from the marketing mix.
One is why the customer wants to buy, and why they buy from a particular retailer.
For time and eternity, retailers have done quite well at opening shops, creating a range of products they thought customers would want and then selling to them. However, in this multichannel world, retailers must think far more about why task-rich and time-poor consumers would choose to buy from them.
Most retailers only manage transactions at the moment, rather than answering 'Why?' by increasing relevance to shoppers and building customer lifetime value.
Customer focus
Retailers will have to work harder on their customer value propositions in other ways too.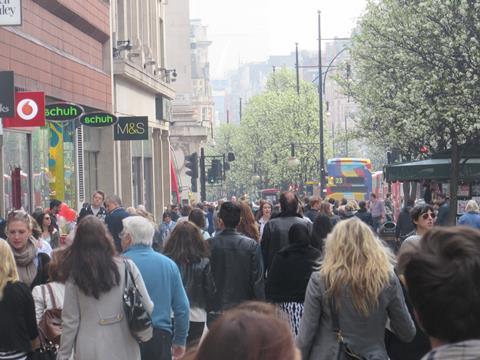 Loyalty and CRM can help to increase propensity, but the value proposition also has to include the C word, 'convenience'.
In the marketing mix there is 'place', but to deliver true convenience you need to satisfy a customer's demands for 'where' and 'when' a product can be supplied.
Offering a product through multiple fulfilment channels is only half the battle to securing custom, what's really important is the timeframe in which you can get it there.
So I've devised a new mix that I'm calling the 'customer mix', or the 'six Ws':
Who – There's no P for this in the marketing mix, as the customer isn't considered
Why – There's no P for this either
What – Replaces 'product' in the marketing mix
Where – Replaces 'place' in the marketing mix
When – A crucial companion to where, 'when' delivers convenience and isn't included in the marketing mix
What's next? – Because there is no P for CRM or lifetime value in the marketing mix
Until a retailer considers all six Ws, they will struggle to retain their new Christmas customers through 2016.
Martin Newman is chief executive of Practicology