Agility and fresh thinking can enable retailers to transform infrastructure, despite the challenge of capex constraints.
Like many industries, retailers had to pull in their purse strings in 2009.
Many transformation roadmaps were mothballed. Few large-scale infrastructure transformations launched as retailers focused on operations and riding out the storm.
"For many retailers today there is a capability gap between back-end infrastructure and the more agile digital face of businesses"

Brian Kalms, Elixirr
But increasingly savvy and cost-conscious consumers didn't stand still.
They shopped around for value (increasingly on their mobiles) and became omnichannel digital consumers, forcing retailers to keep up with their expectations or lose their custom.
The result has been a capability gap between back-end infrastructure and the more agile digital face of businesses.
For many retailers today this gap is becoming a key constraint as they seek to operate internationally, flexibly, personally and competitively.
Upgrading infrastructure
Around 2012, as the storm clouds started to clear and the capex purse-strings loosened, a tranche of retailers started to re-examine their core systems in order to close this gap.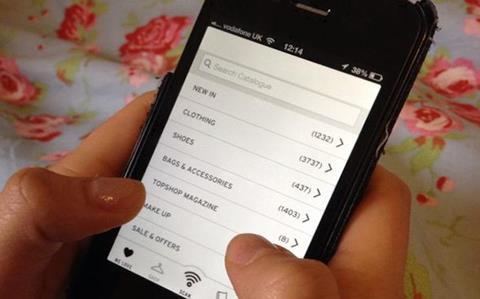 But they were now operating in different terrain: the traditional three-plus years enterprise resource planning (ERP) transformation had lost its appeal in terms of timelines and costs, and was misaligned with the working style of new digital operations.
Retailers faced two challenges: how to transform back-end infrastructure to complement digital operations; and how to do that within an increasingly capex-constrained environment and strategically acceptable timeframes.
A chief information officer we recently spoke with reflected that ERP should stand for 'early retirement plan', on account of the toll it had taken on him and his team.
Enabling change
But planning and delivering big projects doesn't have to be all blood, sweat and tears: blending traditional programme management and robust governance with newer ways of working and an enabling culture of change can be truly transformative.
There are five rules for navigating successful large-scale transformation in the digital age.
Five rules for navigating transformation in the digital age
• Talk to your customers from the start. Engage with them to generate ideas early in your transformation journey. Increase speed to insight by testing hypotheses early, seeking input and feedback throughout and having a clear understanding of customer journeys. This will lead to greater efficiency and lower risk than trying to retrofit or fix failure after delivery.
• Introduce the right transformation language. Get everyone aligned around the business goals and reflect those goals in every decision. Think in terms of revenue and profit and talk growth and retention rather than focus solely on cost and efficiency.
• Establish multi-disciplinary teams. Work collaboratively and cross-functionally across organisations (and outside them), creating a cohesive, 'we're all in it together' culture. If the historic demand and supply delineation still exists between business and technology functions, it must be broken down first.
• Agility and speed should be leveraged where possible but when it comes to the heavy-lifting of infrastructure transformation, accuracy and stability should take precedent.
• Create robust governance processes. This is critical to transformation success. Establish appropriate programme governance and executive commitment from the start. Involve the right stakeholders, be clear on accountabilities, be transparent in decision making and act responsively and efficiently. Good governance shouldn't slow a programme down but should keep it running at pace.
Large-scale transformation doesn't have to be all about long-term slog. Done smartly, supported by an enabling culture of change, it can be an exciting growth story for both companies and individuals involved.
Brian Kalms is partner at Elixirr