Speaking to a retailer last week about the future of the industry, we both agreed that looking back at history wasn't helpful any more for informing new thinking.
We are in uncharted waters. Every retailer is focusing on productivity, operational overhead reductions and on how they can possibly grow profits in a saturated market.
At the same time, they're wondering what on earth might happen next – as well as what to do with all those uninspiring, unloved stores weighing so heavily on the balance sheet.
The brave new world of the consumer, meanwhile, continues to be fast-paced, endlessly mutating and omnichannel.
In order not to be left behind, brands are busy following the channels inhabited by customers in the hope of selling to them, but the journey still starts with the customer.
Brands of the future that are loved and successful will be those able to communicate and offer products, values and services that fit seamlessly with customers' mindsets, need states and hearts.
They'll also need to ensure they have a clear purpose, a conscience and an understanding of why they exist.
Where should brands be looking to navigate the future and sail forth on that journey with both confidence and optimism?
Here are five pointers that don't rely on predicting a long-term future none of us can know about for sure, but which centre instead on reacting much more fluidly and strategically to today's and tomorrow's challenges.
Start with the customer
It sounds so easy, but customers are taken for granted astonishingly quickly once a business's internal mechanisms take over.
"Never forget that an emotional connection is always your truest currency"

Julia Leckey
Retailers need to turn the focus back outwards, because it's only when you define what customers really want, and create an experience based around that, that customers feel attracted, involved, valued and loyal.
Never forget that an emotional connection is always your truest currency. Satisfied customers return; engaged customers buy more, but brand converts spend the most and the most frequently – and bring in other customers too.
Give them something they want right now in the way they want it and be consistent at every level of your interaction. Surprise customers too by delivering beyond their expectations with wit, charm and style.
Turn from the 'what?' to the 'why?'
What is your purpose beyond making a profit? There's a scary number of brands on the high street right now whose purpose is not commonly understood by the general public.
The story of BHS exemplifies what happens when you lose relevance. Do your homework and really nail the 'why?' of your brand.
Ask if you're truly convinced of its value too and not just hoping to convince customers of a point of difference. Don't talk the talk on this one – you have to be brave and make it happen. Be radical if that's what it takes.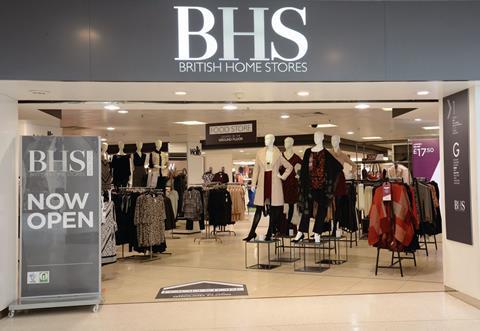 Bricks and clicks – it's a relationship thing
The key advice for so long on the relationship between physical stores and digital platforms has been to make the experience seamless and to ensure the brand is holistic and identifiable across all interfaces, but in fact it's much more important for future planning to understand the particular intricacies of your brand's bricks and clicks relationship.
One much-loved high-street retailer told me recently, for example, that almost all their online purchasing happens within a 45-mile radius of its stores. To expand digitally therefore, it needs to build more stores, but only in locations that will also be right for its brand values and demographic.
Expect true entrepreneurial thinking from your expert advisors
Yesterday's business models are becoming redundant.
Expect more from everyone you associate with to help your brand move further and faster.
When you bring outside people in, make sure they not only bring fresh eyes and can help create those new models with you, but that, whatever their core skill, they think like fluid, dynamic entrepreneurs too.
Accelerate your pace of change
We couldn't have predicted the advances made in technology over the past five to 10 years or their impact on the retail landscape, so why build stores now for the next five to 10?
"Retailers must incorporate an element of fluidity so that stores change just as customer needs change"

Julia Leckey
Retailers must incorporate an element of fluidity so that stores change just as customer needs change. Quick wins can be just as impactful as a complete refurb – as well as more relevant and viable, permitting physical and digital channels to interact and innovate at the same pace.
So what is the future of retail?
Years of working with blue-chip clients have taught me that clients absolutely want to innovate but that innovation is self-evidently more difficult within a big machine and big day jobs.
It's going to get tougher out there, but great foundations will allow the testing of new models to create innovation and momentum.
I for one am really excited about the future. There's no more same old, same old. It's time to embrace the dynamism of new retail, build new legacies, get ahead of the game – and transform the future.
Julia Leckey is founder of brand strategy specialist Honest