There were evident differences between the recent appearances of Mike Ashley and Sir Philip Green before a parliamentary inquiry.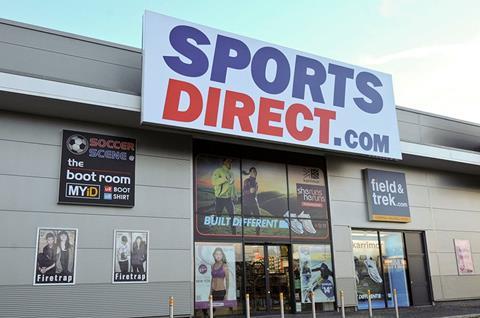 Green's performance was one of bravado and bluster. If I had my psychologist's hat on, I'd say it was more over-compensation than real attitude.
Ashley at least looked like he was taking things more seriously. Considering the statement by Iain Wright MP, chair of the Business, Innovation and Skills Committee that Ashely had to be dragged to Parliament "kicking and screaming", he seemed to warm to the experience remarkably well.
He did seem concerned about how his behaviour reflected on his brand, whereas Green's blasé attitude suggested he didn't really give a toss.
I'd say that was ill-advised. It may be 25 years since Gerald Ratner brought down his company with a poorly judged joke that his company sold "crap" but there, but for the grace of God, anyone can now go on social media.
Antipathy to staff
Ashley's main defence against the revelations of questionable staff treatment at his distribution warehouses was ignorance of the circumstances and practices going on inside his own company. But the culture in Sports Direct does seem to be one of antipathy.
Ashley expressed dismay that the daily searches of warehouse staff were taking longer than they did when he instigated them 10 years earlier.
"We need to be seen as better than disconnected, uncaring profiteers in the eyes of our staff and customers"
But by that admission he confirms he validated a distrust of his staff in the first place. That's a broken covenant that may be at the core of the problems at Sports Direct.
Ashley explained during the hearing that he has pushed to improve the searching procedures to reduce the "bottlenecks" at the end of shifts.
But another approach would have been to foster more loyalty in his workforce so that they might be less inclined to help themselves to a five-fingered bonus in the first place.
Gain respect from staff
Studies have shown correlations between company culture and pay levels with the problem of pilfering.
In my own stores – selling many easily pocketable items of high value – we never resorted to body searches.
We did consider them on occasions, but felt that the damage they would do to morale and staff relationships weren't worth the small amounts that we undoubtedly lost over the years.
And with stringent stock control procedures in place, and – most importantly – seen to be in place, we knew the losses were minimal.
The key for me was to maintain a good relationship with our staff and to encourage mutual trust and respect. I'm firmly convinced that prevented just as much shrinkage as any number of body searches by security staff.
Moreover, as an industry we need to be seen as better than disconnected, uncaring profiteers in the eyes of our staff and customers.
Having major players who are described as "rude, unprofessional and bad-tempered" when answering questions about jobs and pensions doesn't project a positive image of retail.
In a more enlightened and informed world, such behaviour doesn't help any of us, but may lead to another Ratner moment in the very near future.
Ian Middleton is co-founder and managing director of jewellery retailer Argenteus