It's difficult to think of a year when so much has happened politically – both nationally and internationally – and when the only certainty seems to be uncertainty.
The 'Brexit effect' on London retail has been broadly positive, but will we see the trend continue in 2017?
It's fair to say that the British pound has been on the proverbial rollercoaster ride over the past seven months.
The sudden devaluation in sterling relative to the euro and US dollar last year gave retailers an opportunity to benefit from increased tourist spend.
Figures from the Centre for Retail Research and IMRG show that foreign tourists, mainly those from China and the Far East, fronted a £4bn Boxing Day splurge as they took advantage of a weak pound and big discounts on luxury goods.
And the week beginning December 26, 2016 saw the most significant year-on-year growth of any week in London's West End, according to recent figures from New West End Company.
Upcoming challenges
In spite of slight currency improvements towards the end of 2016, the pound is still showing its vulnerability.
Economists are watching intently for signs of dwindling consumer spending, particularly given that UK retail sales growth is forecast by Oxford Economics to drop to 2% in 2017, from an average of 4.1% over the past three years.
But it's unlikely that the expected fall in consumer spending will be uniformly felt across the country, with major retail centres such as Central London likely to demonstrate ongoing resilience.
JLL's latest retail report, 'Destination Retail', identifies London as the most attractive location for international retailers globally and a magnet for new brands thanks to its unique blend of market size, maturity and high degree of transparency.
"We expect demand from retailers to remain robust in 2017/2018, partly driven by the fact that costs to entry into London will be cheaper"
We expect demand from retailers to remain robust in 2017/2018, partly driven by the fact that costs to entry into London will be cheaper.
However, there are some serious headwinds for retailers in a post-Brexit world.
Rising employment costs will be a big challenge, with the National Living Wage set to increase in April.
In the same month, they will feel the effects of the next rating revaluation with prime locations, such as Oxford Street, Bond Street and Regent Street, experiencing steep increases in their rates liabilities.
Rising import costs as a result of currency fluctuations will be felt and increased trade tariffs may have to be passed onto the consumer, or retailer margins will be cut.
Coping strategies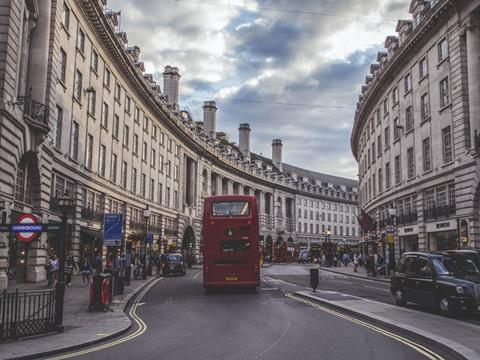 Some larger retailers will be better positioned to bear the impact, offsetting it by currency hedging (although hedging will unwind) and economies of scale.
Given the retail industry is the UK's biggest importer, securing the right deal with Brussels sooner rather than later would be welcomed by many.
Innovative retailers with customer-focused digital strategies, strong cost management and a well-located store portfolio will continue to thrive, as will locations such as Central London.
Ongoing initiatives and improvements to the shopping environment, including the proposed pedestrianisation of Oxford Street, will help keep London's West End at the forefront of international retailing.
While 2017 will undoubtedly present a range of challenges for the retail sector, London is arguably in pole position to weather the storm that lies ahead.