Daniel Foster, Founder and technical director at 34SP.com, shares his view of good and bad sites.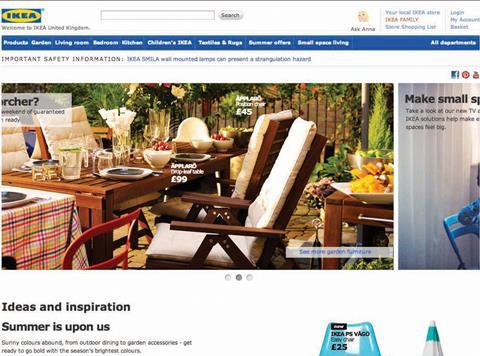 Ikea.com
Now in its 70th year of trading, the Swedish homewares retailer has been going great guns since publishing its first sales figures in 2010, particularly after its expansion into China. A clean, crisp site mirrors the store's simple philosophy of practical, good-quality furniture.
The shopping experience is a doddle, with products neatly catalogued by room - so buying all your kitchen gadgets, bathroom nick-nacks and garden chairs can be done quickly and efficiently.
The use of fun, bright colours is welcoming, and special offers are displayed prominently on the home page for no-fuss bargain-hunting.
Primark.co.uk
This antiquated and staid site is a poor reflection of Primark's high street presence. Despite booming sales figures, the recession-friendly store has neglected to update a tired website that customers still cannot purchase from.
Primark's website is clunky and feels dated, and is not properly optimised. With no option to zoom over the paltry selection of products, it's nigh on impossible for shoppers to get a decent view of what's on offer in store, rendering the website almost completely redundant.
Primark does well to highlight its ethics online, but consumers want one thing only - to shop.