Amazon has reported a net profit of $214m (£142m) during the Christmas trading period, just months after reporting its biggest ever loss.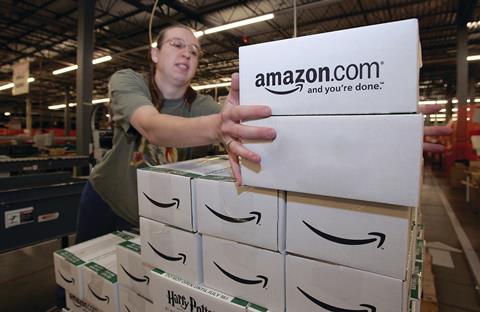 The online retail giant unveiled the quarterly profit for the three months to December 31 after sales soared 15% to $29.3bn (£19.45bn) compared to the previous three month period.
Bosses hailed the impact of subscription service Amazon Prime on the improved results after its user base grew 53% last year.
It marked an improvement on the previous quarter, when the etailer revealed a net loss of $437m (£290m).
But the net profit was a drop of $25m (£16.6m) on the same period in 2013.
Amazon bosses last night warned that its finances were "inherently unpredictable" and said it could make an operating loss of up to $450m (£298.6m) over the next few months.
The etailer added that profits could be "materially affected by many factors, such as fluctuations in foreign exchange rates, changes in global economic conditions and consumer spending, world events, the rate of growth of the internet and online commerce".
Amazon boss Jeff Bezos said Amazon Prime was the driving factor behind the profits, calling it a "one-of-a-kind, all-you-can-eat, physical-digital hybrid".