Next sales have continued ahead of expectations with like-for-like sales down 1.3% for its third quarter to October 31.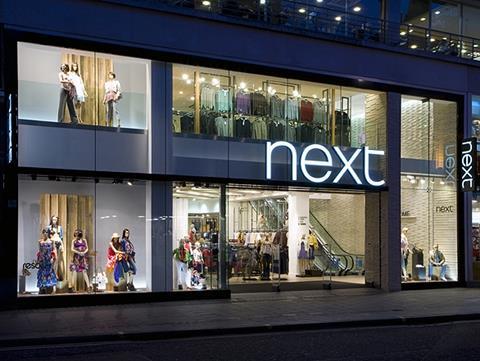 Total retail sales were up 2.2% with Next Directory sales ahead 5.1%.
Next said that although the consumer environment remains subdued, it has been more benign than anticipated. This, the retailer said, has been helped by low inflation and mortgage rates.
Next also highlighted the fall in the number of customers going into arrears on their Next Directory Accounts which it believes is a reflection of a general improvement in consumer finances.
October sales were up against a weak October last year which was marred by the demise of Lehman Brothers and the growing credit crisis.
Next added: "We also feel that our ranges have improved, particularly womenswear, as a result of increased newness and early adoption of new trends."
Due to the strong quarter Next has upped its guidance on like-for-like sales for its second half from between -3.5% and -6.5% to between 0% and -3%.
If Next achieves its revised sales targets it expects full year profits to be ahead by 10% to circa £472m.