Jacki Connor, Director of colleague engagement at Sainsbury's, tells Retail Week about her life working in retail.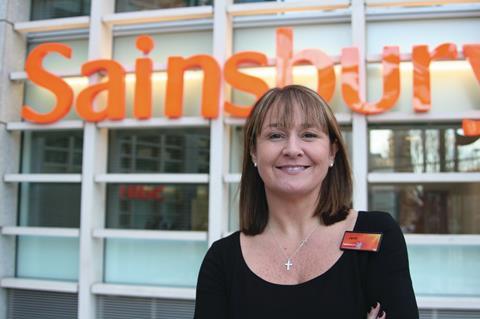 What was your first job in retailing?
I started out as a commercial graduate working for Perkins Diesel Engines before going into retail in 1995. My first proper retail job was at Asda as a buyer.
Which retail company do you admire most and why?
I love the idea of having shops within shops so stores such as Selfridges are great. Plus the people working there really know their stuff.
What is the trait you least like in yourself and why?
I like to get everything done quickly, which is important in retail, but it does mean I can be impatient at times.
Who have you learnt most from in your retail career?
The colleagues in our stores.
What advice would you give someone starting out in retail?
Spend as much time as you can on the shopfloor. Talk to as many people as you can, work alongside them and understand what matters.
What keeps you awake at night?
Not much as I love sleeping.
What's the most satisfying part of your job?
Having fun with colleagues. It makes sound business sense to be part of a motivated team and makes everything more enjoyable.
What's your proudest achievement?
Seeing 5,000 of our colleagues wearing T-shirts designed by two winning members of staff at the Paralympics. We went to the basketball arena to celebrate our sponsorship of the Paralympics, cheer on athletes and say thank you to colleagues. We also asked people to send us photos of their celebrations from stores and depots.
What job would you have done if you hadn't become a retailer?
I'm a proud Mancunian and United supporter, so I would've loved to work at Old Trafford.
What's your favourite shop and why?
Betty's Tea Rooms. I live in Yorkshire so it's nice to go home and enjoy one of its fat rascals (it's like a big scone).
What was your last purchase?
My next holiday to Cyprus.