Whose customers have the best sense of humour?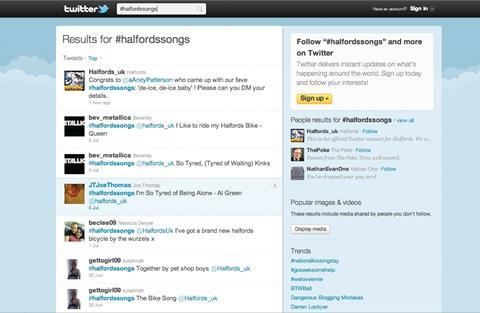 Halfords could lay claim to the honour after it ran a competition on Twitter for the most witty Halfords-related songs.
Followers were quick to tweet back with suggestions such as Gears in Heaven, Relight my Tyre, Car Radio Gaga and Ain't no Mountain Bike High Enough.
The winning entry, De-ice, De-ice Baby, won a £200 giftcard from the retailer.
Surprisingly, given the name of its chief executive, no one had plumped for the Lou Reed classic Walk on the Wild Side.