We highlight some great retail success stories that dispel some of the gloom affecting the industry.
Negative headlines about the retail industry have been coming thick and fast, including news this week of a 12th consecutive month of footfall decline.
However, there are retailers old and new that are thriving.
However it is easy to frof=how=Retail Week takes a look at how some of today's best-performing retailers have bucked the trend and what lessons can be learned from their success.
Revolution Beauty
Revolution Beauty may not be a household name (yet), but its sales record speaks for itself. Its annual revenues have risen 153% to £72m over the past three years, making it the fastest-growing retailer in the latest Sunday Times' Fast Track 100 listing.
Its growth proves what can be achieved by tapping into the zeitgeist. The retailer, which because it sells own-brand is also representative of the direct-to-consumer trend, eschews more expensive advertising channels in favour of social media and influencer marketing.
Among its social media influencer partners is Carmi, an Italian who challenges the status quo with his androgynous style and promotes the wearing of make-up by men.
By avoiding costly marketing expenses, the Kent-based online retailer is able to keep costs of its make-up down to as little as £1, and it has brought the fast-fashion principles of product design to the beauty sector.
The specialist retailer claims to be "100% cruelty-free" because none of its products are tested on animals. The majority are also vegan.
Superdrug owner AS Watson is now stocking Revolution Beauty products in more than 3,500 stores worldwide – a vote of confidence in the popularity of its product range.
Seasalt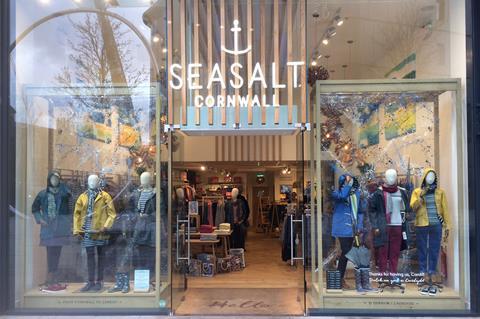 Cornish womenswear retailer Seasalt shows what can be achieved by a laser-like focus on brand identity.
"Seasalt has a distinctive handwriting, which sets it apart from its competitors," says GlobalData group research director Maureen Hinton.
Seasalt's product was the brainchild of creative director Laura Watson, who joined in 2010 after founding her own label, Saltwater.
During her tenure, product has evolved from being "very colourful, jaunty and nautical" to more subdued and natural-looking.
"Over time, we have tried to make it more modern, versatile and ageless," Watson told Retail Week. "We are really focusing on Cornish British modernism, the whole [Barbara] Hepworth and artists-of-St-Ives look.
"We always do well with colour, but we have become more utilitarian."
Consumers are buying heavily into the Seasalt look. Sales rose 23% to £51m in the year to January 27, which marked the ninth consecutive year of growth exceeding 20%.
Underlying operating profit was up 66% as a result, but profit before tax was affected by accounting rules and stood at £367,884. Seasalt's success has been recognised by investors, resulting in investment from BGF and Santander Corporate & Commercial.
Asos
Asos is the posterchild of British retail and is a study in what can be done when a retailer is unfettered by legacy business practices and costly bricks-and-mortar stores.
Since being founded in 2000, the online fashion retailer has maintained a relentless pace of innovation that is increasing all the time.
Asos says that this year it has released 2,900 technological innovations or improvements, compared with 1,300 the previous year.
"Asos adds 5,000 new products to its site every week. What high street retailer can compete with that?"

Natalie Berg, NBK Retail
"This is an era of unprecedented change, if you can't follow the customer you won't have much of a business," says Natalie Berg, founder of consultancy NBK Retail. "Asos adds 5,000 new products to its site every week. What high street retailer can compete with that?"
The etailer is front of line when it comes to technologies including AI, AR and VR. It has experimented with AR to show what products look like on different body types and is a pioneer of visual search.
The 'style match' tool on its app allows potential customers to take or upload a photo of a product or outfit they like and find similar items within Asos' huge product range.
Technological investment has not come at the expense of profits either. Asos reported in October that annual profits increased 28% to £102m as revenues surged 26% to £2.42bn.
Joules
It is still possible to be agile and have a store estate. Retailers need look no further than Joules as evidence.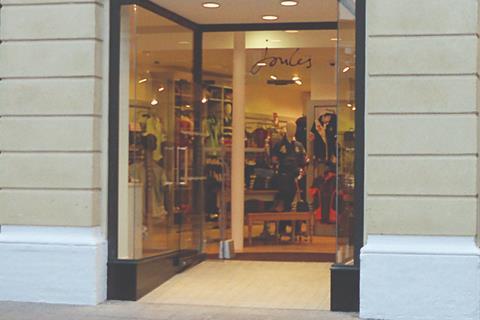 Joules' success is thanks to the agility of its business and its distinctive quirky designs. While many retailers have been left scratching their heads over the uncertainty of Brexit, Joules has taken a more proactive approach.
The prospect of a hard Brexit has been the catalyst for Joules establishing a European Union-based third-party distribution facility, scheduling earlier in-bound product deliveries for spring 2019 ranges, preparing for expected increased administrative activities, and hedging US dollar requirements more than 12 months forward.
"The retailers doing well are generally those that aren't burdened with an underperforming store estate," says Berg. "Instead, some of the more successful retailers have been able to grow their brand online or via wholesale, and are only now reaching a point where store expansion is necessary to fuel the next stage of growth."
Joules' flexibility extends to it having something for everyone – its products span womenswear, menswear, childrenswear, and baby clothes.
It is a winning formula. Earlier this year, Joules increased its profit expectations and group sales jumped 18.4% to £185.9m for the 52 weeks to May 27.
Gymshark
Gymshark is an exemplar of skilfully exploiting a gap in the market and tapping into the young's fear of missing out ('fomo').
The gymwear retailer was founded by 25-year-old Ben Francis after he realised that no-one made the type of kit he wanted to work out in (inspired by the skinny jeans that were a mainstay in every teenager's wardrobe at the time).
Gymshark targets a fitness-focused, social-media-savvy, millennial gym bunny who is in the market for affordable gear.
It creates an air of exclusivity around the brand through a savvy marketing strategy. Gymshark eschews the traditional bricks-and-mortar store in favour of pop-ups, which open for no more than two days at a time.
"Gymshark understands its customers because its founder is a millennial"

Maureen Hinton, GlobalData
The openings are attended by social media influencers who customers can meet, and fans of the brand have been known to queue for seven hours for a chance to get their hands on exclusive merchandise.
"I see people who create a store and it does well, so suddenly there will be 500 of the things all over the place – and it doesn't make what they're doing any better, it just makes it more accessible," Francis told Retail Week.
The Solihull-based retailer now has seven million social media fans and this year surpassed £100m in sales and expects sales to double to £200m next year. It was also awarded the OC&C Emerging Retailer award at this year's Retail Week Awards.

"Gymshark understands its customers because its founder is a millennial," says Hinton. "The way they are using social media plays into how its target market is shopping now."
The Hut Group
The success of the Hut Group illustrates what can be achieved by investing in youth and looking beyond the retail industry for talent.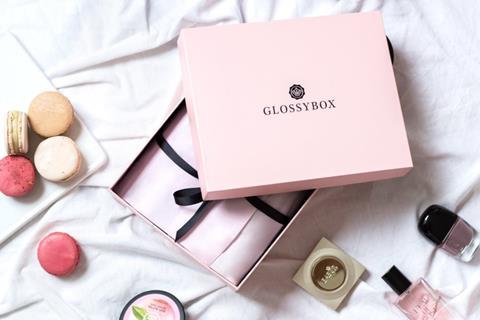 The online retailer's founder and executive chairman Matt Moulding believes that recruiting from other retailers is "sometimes counterproductive".
Consequently, the retailer has targeted new graduates with maths or science degrees and invested heavily in their training from day one. An in-house academy has been set up, which is designed to train the next generation of retail leaders and ensure all its employees are tech-savvy.
The Hut Group takes on hundreds of new graduates each year and in the past year has doubled its workforce to over 4,000 employees.
The increase in employees has been boosted by £164m of acquisitions, including those of Glossybox and Illamasqua.
The investment in staff development is supported by a policy of building warehouse and ecommerce platforms in-house.
Profits have remained strong amid all the investment. The health and beauty specialist posted a 38% jump in EBITDA to £69m as sales rocketed 47% to £736m in 2017.
JD Sports
There is still life in the physical retail store yet. At the heart of JD Sports' continued success is its store portfolio, which is continuing to expand.
It has achieved this through clever visual merchandising and looking beyond the 'stack them high, sell them cheap' philosophy of rivals.
"We expect physical retail to retain most of its current level of importance"

Peter Cowgill, JD Sports
This is exemplified by the flagship store on Oxford Street, which makes a special feature of the conveyor belt system that brings product from the stockroom to the shop floor.
When commenting on record sales and profits in September, executive chairman Peter Cowgill was keen to underline the importance of the bricks-and-mortar store.
"While we firmly expect online to further increase its share of overall sales in our core UK and Ireland markets, the often social nature of consumers' shopping trips and impulsive nature of their buying decisions combined with the importance of cash to a high proportion of our demographic, means that we expect physical retail to retain most of its current level of importance," he said