They say tough times breed innovation and opportunity, and a look at the UK high street and online offer shows how retailers are driving growth in a difficult market.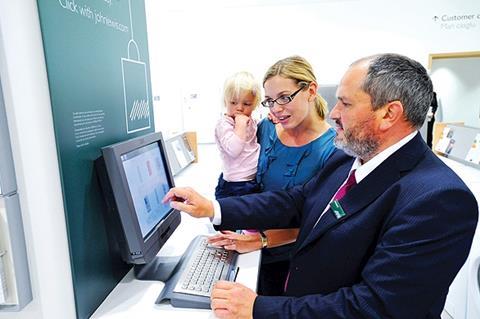 Want to know more?
Visit Retail Week Knowledge Bank for detailed data and analysis
The need for retailers to innovate in today's market was highlighted by Harvey Nichols chief executive Joseph Wan just last week, when he revealed to Retail Week plans to open a standalone beauty-only fascia called Beauty Bazaar. Even the most upmarket shoppers are watching their spending more in today's troubled economic climate, but Wan believes there is a gap in the market for such an offer.
Harvey Nichols, which is also considering other standalone models including fashion-only stores and an eatery, is not the only retailer taking imaginative steps in order to grow.
And it is not just new formats. New categories and new international markets are also on the agenda - increasingly facilitated by multichannel business models - and online sales continue to grow for many despite the high street slowdown.
Bellwether Next is one of the retailers chasing growth online. Despite its like-for-likes dropping 4% in its full year to January 29, Next's total sales rose by 1.4%, driven by its booming Directory business, which was up 7.1%.
John Lewis commercial director Andrea O'Donnell agrees that bricks-and-mortar sales are proving challenging but online continues to grow. She says: "The two don't exist in isolation. Customers are cross-channel, not multichannel, they increasingly use multiple channels to make their purchase, be it researching online to buy in-store or vice versa.
"We're looking at how we can differentiate from our competitors. Both convenience and technology are stimulating innovations."
"Customers are cross-channel, they increasingly use multiple channels to make their purchase"

Andrea O'Donnell, John Lewis
Customer demand
Deloitte head of multichannel Colin Jeffrey believes retailers must focus on convenience in order to cultivate the consumer loyalty that can help retailers maintain sales and grow. "The customer is more price-conscious, so adding value through the addition of delivery options means the customer is prepared to pay more," he says. "Customers have become more demanding, more impatient and more promiscuous. They want immediate access to both purchase and delivery too."
As retailers strive for that convenience, how they adapt in-store space to their multiple channels is changing. Whether it is computer kiosks or collection points to pick up internet purchases, the increased visibility of purchase and delivery options is another spur to spend.
O'Donnell describes John Lewis's kiosks, which are installed in all of its stores, as a "silent salesperson".
As well as allowing customers to order products that are not in stock, or purchase bulky items for delivery, the service has brought in more multichannel customers.
"It's been a vital tool to acquire new multichannel customers," she says. "Often customers' first experience of shopping on John Lewis online is in-store. It's low-cost to roll out the kiosks and they are all paying back."
The kiosks have proved so successful that the retailer is considering making the service available in fitting rooms and waiting areas for shoppers' friends and bored boyfriends.
Click-and-collect is increasingly being adopted to maximise sales. 14 of the top 20 UK retailers operate an in-store collection service. For click-and-collect pioneer Argos online contributes 36% of overall sales, compared with the industry average of 8%.
Department store House of Fraser is considering taking the service one step further and opening a series of small click-and-collect only stores.
"It makes sense," says O'Donnell. "We've looked at it but the overall economics didn't stack up when you look at rents in comparison to footfall. But then we have Waitrose as part of the group, which benefits from high footfall, and customers can collect John Lewis products there."
Kings of convenience
Bill James, partner at management consultancy Transform, agrees convenience is critical. "It's about fulfilling the shopping need and finding a way to fit in with the consumer's busy life," he says. "Being able to deliver at a place and timeslot that is convenient is critical. Retailers are becoming more precise with delivery times so customers can plan around it."
John Lewis is even considering developing collection points in petrol stations to make its service as convenient as possible.
O'Donnell says: "We're thinking about it. What could be more convenient for customers? Research showed that customers considered the petrol station the third most convenient location to pick up and return purchases. There are lots of locations and they have frequent footfall."
The quest for convenience shopping is also stimulating innovation in other ways. Asos became the first retailer to have a fully transactional Facebook store last year and Argos's full catalogue is available on its Facebook and Twitter pages. Sales via smartphones are also growing - 13 of the top 20 retailers now have mobile apps or mobile-enabled sites.
But it is the iPad that PricewaterhouseCoopers Diamond partner David Oliver thinks is going to transform retail. He says: "The move from the laptop to the tablet will have some interesting implications for retail. It will change browsability of the internet. It's very efficient for transacting, whereas the mobile screen is not.
"A lot of customers would still use the Argos catalogue to select the item before buying online or on their phone. The tablet could change that. It could become the catalogue of the 21st century, which could save enormous costs for catalogue-reliant retailers."
House of Fraser's plan to open click-and-collect stores is a realisation that the role of the store is changing, according to Oliver.
He says: "Retailers adapt how they use their space, partly because the awful truth is they have too many stores. If we use the example of consumer electronics, research is undertaken online with stores merely acting as pick-up points."
What's in store?
Consultancy Javelin predicts that retailers will have 25% fewer stores by 2020 as they restructure their portfolios in the face of rising operating costs and growing online sales.
But O'Donnell believes the store will always be fundamental to UK retail, although it may need to adapt. "The vast majority of sales will always come from in-store. It's a leisure activity and they act as centres for socialising," she says.
"Retailers have to focus on making sure they have the best shop online but also make sure people have a compelling reason to come in-store."
O'Donnell uses the example of John Lewis's soon-to-open in-store spas as an innovative use of space to attract customers to shops. The initiative is one of several emerging at present.
As well as Harvey Nichols' Beauty Bazaar, specialist retailer Pets at Home is launching a new format. It has identified potential for 100 mini-stores, enabling it to expand its reach to shoppers who do not or cannot visit its big-box stores. Laura Ashley is also considering new formats, such as standalone fashion and kidswear stores.
The grocers are also targeting smaller-format growth this year. Morrisons, Asda and Waitrose are piloting or rolling out convenience or smaller-store formats, while Sainsbury's is piloting a sandwich shop - Fresh Kitchen - in London, which may be followed by a roll-out nationwide.
Colin Turner, partner and group head of retail at surveyor EC Harris, says: "Food-on-the-go is one of the few categories that is growing domestically. All the big grocers are fighting for a slice of the growing market."
But there are not that many domestic markets that are experiencing such growth, which is why many are setting their sights further afield and targeting international expansion to offset harsh domestic conditions.
Tesco intends to develop more retail space in China in the next five years than it has in the UK in the past 30. Mothercare, which has warned on the profitability of its UK business, is planning to open 150 international stores per year and Next is looking to increase four-fold its overseas Directory sales in the next two years as it launches across Asia and Russia.
Marks & Spencer has detailed plans to re-enter France, with three to five stores opening in and around Paris, Simply Food stores run by franchise partner SSP and, crucially, a local transactional site covering the whole country.
Turner says: "Multichannel is growing faster internationally than in the UK. UK retailers are of course targeting international markets with high growth levels - it's essential in these times."
So while conditions for retailers remain harsh - as starkly illustrated by Tuesday's BRC data for March - opportunities remain both at home and abroad. And retailers are determined to make the most of them.
Find out more about retailers' plans for multichannel expansion by buying Retail Week's new report, Retail2011. Visit Subscription.co.uk/products/retail for more details