Consumers can interact with retailers in an increasing number of ways. But how do they actually do so, and what channels are proving the most popular?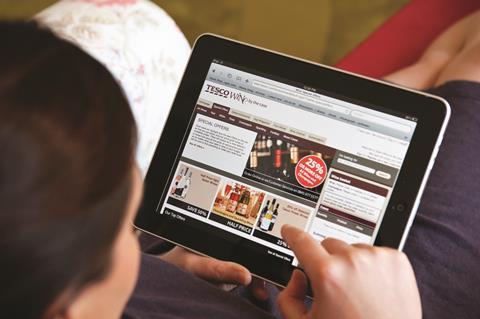 The word 'multichannel' encompasses an ever-broader spectrum of shopping contact points – smartphones, tablets and kiosks have all sprung up in the past five years.
But while there's plenty of hype and the growth figures can be impressive, comparatively few shoppers use new technologies. So how are they using the different contact points, and where should retailers focus their resources?
A report on multichannel retailing by data analysis firm Shoppercentric shows retailers can often be one step behind consumers when it comes to using new technology. But new gadgets are by no means ubiquitous just yet – in a one-month period, 13% of shoppers used smartphones as part of their purchasing journey, according to the report, while 9% used a mobile application. By comparison, 87% used stores.
Traditional companies tend to manage their online business as a bricks-and-mortar bolt-on, despite the fact that shoppers increasingly use the two channels in conjunction with each other – 70% of shoppers surveyed said they look at retailers' websites as part of the purchase journey. For companies born in a multichannel world, however, the merging of contact points has been much easier and there is plenty to learn from these multichannel upstarts.
Streamlining shopping
Furniture store and online retailer Dwell was set up in 2003 by Aamir Ahmad. "We have one price, one system, one stockpile," he says. "This means our shops can sell the whole range with a small amount of space."
Dwell's multichannel strategy enables customers to choose an item in-store and pay for it later online, or vice versa, because the shop and website purchasing systems are connected. After buying online, customers can phone the store to amend the order if they need to, and will be text a suitable delivery slot.
"For customers, being told that they can't amend orders after placing them, or that they have to receive two deliveries instead of one, just doesn't make sense," says Ahmad. "They expect seamlessness and will switch between channels fluidly. It's just how people shop nowadays."
The Shoppercentric survey also found that half of the adult UK population owns a smartphone or a tablet, but the proportion of those who use the devices to purchase is much lower with about 13% using one to buy.
Richard Dodd, a former Tesco chief information officer and now chief executive at BT Expedite, says: "Brands such as Burberry, Coast and Karen Millen do well with m-commerce as they attract the sort of customer that can afford a smartphone."
Although consumers appreciate the easy access to information and research, the report highlighted slow connection, security concerns and poor customer service as deterrents from mobile technology.
Embracing m-commerce
EBay is one retailer leading the way, with £5bn worth of products being bought through m-commerce in 2011 – a figure that is projected to hit £8bn this year. EBay senior director for EU mobile Olivier Ropars says the company's use of auctions, flash sales and 'deals of the day' have contributed to its customers embracing m-commerce, which now makes up 10% of its business. Customers also use their phones to browse, research and share information, he says.
"Females especially use their mobiles to share purchase intentions," he says. "Retailers need to embrace this trend, as this is what consumers have chosen."
Ropars estimates that m-commerce and shopping through apps will soon become normal and advises investing time and money in doing it well.
"You need to get it right straightaway," he says. "Otherwise you get a poor rating on the app store. Also, you need a certain level of resources to maintain your position in the market."
The report's lowest statistic was for internet TV. Only 2% of shoppers used this channel in January, but Dodd thinks that will rise.
"An interesting development is Zbox," he says. "It's a second screen to your TV, bringing in social media and encouraging impulse buys. I think more people will start to use these tools as retailers bring the barriers down."
A research tool
Social media is not often used as a sales channel, although it is a good source of news on new products and forms an increasingly important part of researching what to buy.
Shoppercentric managing director Danielle Pinnington says people may trust their friends' recommendations on Facebook, but they are still wary about corporate use. "Users are defensive of their social space," she says. "Corporations use social media primarily to create dialogues with potential customers and educate them on their brand, instead of using it as a commercial sphere."
However, as retailers continue to build trust and initiate conversations with customers, this may change.
One of the most striking figures in the report is the continuing importance of stores, with 87% of shoppers using them in the last month. Some headlines do point to the demise of the high street, but Shoppercentric found that the chance to experience products, ask for help from staff and the assurance of a sound returns policy are all contributing factors to keeping stores at the centre of shopping journey. But issues such as crowding and high prices can leave customers looking for other ways to shop.
While the majority of shoppers are happy with the level of customer service provided in stores, Daren Ward, head of retail and consumer at IT consultancy Glue Reply, argues that it could be better.
"How easy would it be to have a message alert going to the sales team when a first-time customer walks in the door? It's about using proximity marketing to build a better relationship," he says.
Bringing it all together
While young consumers tend to favour new technology, older customers are certainly not averse to the changes taking place in retail. Ahmad describes his customer base as savvy and quite affluent, aged between 25 and 55, and says, regardless of age, loyal customers are likely to participate in new forms of shopping.
Whether it's Topshop streaming its fashion week catwalk live through an app, Tesco using GPS technology to direct shoppers to products they can't find, or Aurora Fashions achieving a delivery time of 90 minutes, retailers are starting to realise the benefits of injecting online into the offline world. The right combination of channels differs by category, and as they continue to evolve, retailers will need to constantly rethink the customer journey as they adapt to new channels.
Channel choice
Access points used by customers in a one-month period:
Internet TV: 2%
In-store touchscreens: 8%
QR codes: 5%
Tablets: 7%
Retailers' mobile apps: 9%
Smartphones: 13%
Stores: 87%
Desktop PC or Mac: 42%
Laptop: 55%
Source: Shoppercentric
Multichannel grocery shopping in Germany
Less than 1% of food is sold online in Germany. In Dusseldorf, however, chief executive of grocery store Emmas Enkel Sebastian Diehl is working hard to provide multichannel services.
Customers can either shop in the normal way or use in-store iPads to fill up their baskets if they prefer not to browse.
"When customers place an order inside our shop with an iPad, the warehouse laptop next door will recognise the IP address and pack the order within 10 to 15 minutes," says Diehl. "Once customers have built up trust they become more comfortable using multichannel devices, although older customers usually need help to use the iPads." The right direction of investment will differ at every retailer – what matters is finding the journey that suits your customers.