Social media can be a useful tool in building a retailer's brand but HMV's rogue tweets should be a wake-up call to those not yet fully engaged with the channel.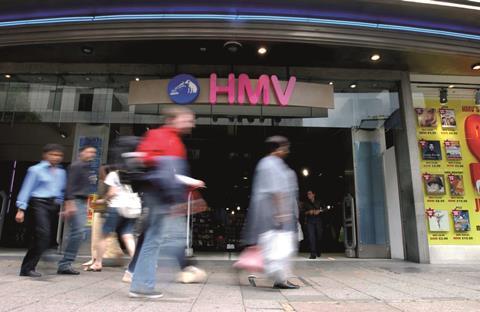 The hugely embarrassing tweets that came out of the HMV head office last week, which revealed the first redundancies at the collapsed retailer, provided a warped modern-day version of a public execution and turned the spotlight on the power of social networking for retailers.
Masterminded by the online marketing and social media planner at the entertainment retailer - @poppy_powers, aka Poppy Rose Cleere, who says she set up the retailer's Twitter account when she started as an intern - the series of tweets broadcast live on the official HMV account revealed that 60 members of staff were being made redundant.
The messages caused a huge stir on Twitter, as the situation was eagerly seized upon and the messages were endlessly retweeted. "There was a great deal of sympathy for [the workers]," says Conlumino managing director Neil Saunders. "But there was also a bit of amusement with people thinking 'good on them'."
Cleere's rogue tweeting, describing the redundancies as a "mass execution" and using the hashtag '#hmvXFactorFiring', has raised questions about how a big retailer such as HMV allowed the situation to occur.
The tweets pre-empted a statement from administrator Deloitte, revealing 190 job cuts across the head office and distribution network in the wake of HMV's fall into administration last month following a long battle against increasing competition from online rivals.
"It highlights exactly that the brand didn't embrace digital and didn't have that connection in other ways either," says Ed Hartigan, head of social media at digital marketing agency iProspect.
While Cleere, who has since left the retailer, tweeted, HMV tried to delete the messages but the damage had been done by the time it eventually changed the password to the Twitter account seven tweets later. "It's embarrassing for the management," says Hartigan. "It shows that before you have conversations like that, you need to get control of your accounts first."
Lack of safeguards
Bottle PR head of social communications Paul Sutton, who advises Poundland on its social media strategy, says: "HMV should have had access to the Twitter account at all times. If it had that it could have stopped the Tweets at the first one rather than the seventh. This is common-sense stuff."
But HMV's problem was not the first suffered by a retailer on Twitter. In 2009, Habitat learnt a lesson when an intern tweeted using hashtags that were trending on the site to ensure its messages appeared on the trend list.
Among the hijacked hashtags were those about the Iranian protests, including #Mousavi and #Iranelection, as well as #iPhone and #Apple, piggy-backing off the launch of the iPhone 3GS. The retailer was forced to apologise.
Hartigan says of the HMV incident: "It was interesting that it was an intern that had taken control of the channel.
When she set the account up [two-and-a-half years ago] she was such a junior member of staff at a time when there wasn't any senior level buy-in [about social media]."
Among Cleere's tweets was one describing how the marketing director had asked how to "turn off Twitter".
Saunders says: "It does leave management with egg on their face. It just shows HMV is out of touch in terms of the digital world, which is the retailer's issue in a nutshell."
The incidents at HMV and Habitat could easily scare retailers into either not using social media or keeping their accounts tightly controlled.
Although Hartigan says more retailers are beginning to understand the importance and power of social networking sites it seems there is still a way to go.
"It's the same argument as the internet when it launched - that it's a fad and will go away," he explains. "But social is a massive part of retailers' fare. Marketing research will tell you that you need to do what your customers are doing. Twitter is not going to go away. Businesses are recognising things like this and making chief executives take notice."
Core to retail strategy
Matt Owen, social media manager at digital marketing agency Econsultancy, says the HMV Twitter takeover may be a wake-up call for retailers but it should not put them off.
"Retailers need to realise that digital channels are no longer add-ons, they're absolutely core to any retail strategy," he says. "Digital gives businesses the opportunity to provide a seamless customer experience, to open up new opportunities for both engagement and sales. Really, it's important that retailers work to join up all of their channels. Social shouldn't be any different."
Social media offers retailers a uniquely personal outlet to communicate with shoppers. When Game collapsed into administration last year, ex-boss Ian Shepherd tweeted reports on the negotiations to rescue the retailer, although he was also careful not to prejudice the process. Those following him were refreshed by the honesty during events usually shrouded in secrecy.
Shepherd says retailers that want to have a presence on Twitter need to be prepared to have a conversation not just with customers but staff too.
"There is a great power of social media," he says. "It is very honest and much more than just a marketing message. It is an environment that has a communication both ways. The power of it is that you can communicate with a lot of people, but the downside is that if people think you are being unethical they will say so. I found having the conversations with staff and customers was nothing but a positive experience, but that's not to say people didn't say critical things. I just think it's always better to talk to the customer than not."
Risk of sanitised tweets
But Shepherd disagrees that it should be top management who control Twitter accounts. He believes that if company leaders can trust junior shop staff to represent the brand in store then they can also trust them to represent it on Twitter. "I don't think tweets should be cross-checked," he says. "If you have a very sanitised, managed Twitter account everyone sees it for what it is and won't follow it."
While some retailers still see Twitter just as a marketing tool, there is a need to understand its full potential.
And retailers need to be prepared for when things go wrong.
HMV reacted by deleting the tweets. Digital media agency Red Ant head of accounts Sarah Friswell, who specialises in social media, says: "We would recommend that you don't delete tweets unless they are highly offensive. These tweets are potentially offensive to those people that lost their jobs."
One business that handled a social networking potential disaster particularly well was pizza chain Domino's when it took to Twitter to apologise after workers posted videos on YouTube of them abusing food. A video apology tackled the issue quickly and effectively.
Hartigan believes that positives can be taken from a social networking disaster, as retailers learn from their mistakes. According to the experts, the retailers that stand out as doing a good job on social media are those with a more personal approach.
Topshop, Burberry and John Lewis are three very different retailers that are seen as examples of good practice on Twitter. Topshop plays to its younger audience with a chatty, fun personality, while Burberry offers catwalk insight using backstage pictures and John Lewis uses the channel to hammer home its good customer service.
Right tone of voice
Poundland adviser Sutton says: "The Poundland tone of voice is intentional. It is a bit of fun and a bit tongue-in-cheek. It is jokey at times but addresses customer service issues too. If it was just customer service, it would be very dry and dull."
Bottle PR also develops social media policies for all its clients that govern the tone of voice of the retailer and individual staff to outline what can and can't be said.
And for those still not convinced, Sutton reveals recent research commissioned by Bottle on behalf of Poundland shows "a massive return" on the investment the retailer has made on Twitter, although he cannot reveal actual data.
Hartigan advises: "Companies do it well when they get lots of people [from across the business] involved and you get a real personality of the brand.
"Poppy is a classic case of staff championing the brand.
"It's not so much about spitting out offers and deals. Hopefully, retailers will learn a lesson from HMV and draw a line in the sand about social media."
It seems HMV's Twitter fail could be a wake-up call reminding retailers to ensure they have a happy hashtag in future.
Tips for getting the best out of social media
Take social networking seriously. It is an additional tool to communicate with customers
and boost your brand.
Hire people that understand the brand. Give top management staff and the head of the social media team the account passwords.
Work out the right tone of voice and how formal you want to be. Don't be afraid to be quirky.
Keep promotional tweets to a minimum.
Engage in real conversations with staff and customers.
Create interesting content such as pictures and video.
Create a social media code that states boundaries on what people can and cannot say.
Social media is shifitng to a local level
Hugh Boyle, global head of digital at OgilvyAction
If it wasn't such a damning indictment of retailers' understanding of social media, there would be a delicious irony in last week's decidedly cautionary tale told by HMV's staff through its Twitter account.
Throughout its commendable 92-year tenure on our high streets, HMV's employees have always been central to its success. Knowledgeable and charming, they gave the conglomerate the brand identity so mourned over the past fortnight. In a cruel paradox, putting the Twitter account in their hands to be straight, honest and affable about their brand was in fact an incredibly smart move.
Used well, this could have been the opportunity HMV so desperately needed to bridge the gap between its successful in-store strategy and its lacklustre digital presence, to satisfy the emerging behaviour that sees today's connected shopper use multiple channels simultaneously, and tell a coherent brand story across every one. The more equity a brand has, after all, the higher the importance that it is represented accurately and consistently to the omnichannel shopper.
Changes, it seems, are afoot. The introduction of Facebook Graph Search last month was hailed by many as the beginning of the end for brand pages and the natural ascension of local pages.
Retailers currently manage their social media at a corporate level, at a national level at the very narrowest. This heralds a shift to a model where each store has its own voice and staff are used to influence the shopper journey at every touch-point available, be it on or offline.
If larger retailers are to be a true success through social media, if they are to develop it as a powerful purchasing model rather than simply a brand building tool, they must understand that the shopper journey doesn't begin and end in-store and harness the sales expertise of their staff at a local level to meet the changing needs of shoppers.