After almost 15 years at Debenhams the new chief executive is well placed to pick up where Rob Templeman left off. George MacDonald reports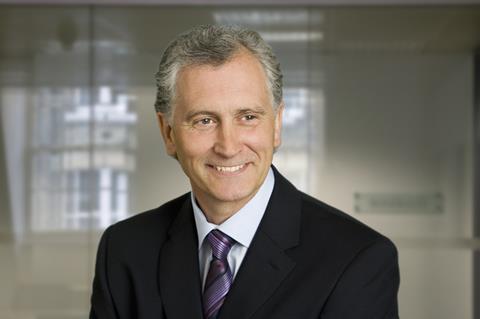 If all goes well for Michael Sharp, Debenhams' new chief executive, nobody will notice that Rob Templeman has gone. That is no slight on either man – simply a reflection of the extent to which they worked hand in glove at the retailer, under private equity and public ownership, on their mission to make it "Britain's favourite department store".
There are some big differences between the two, though. While Templeman was the consummate deal maker – one of the most successful of the private equity boom years – and the person who took Debenhams in new strategic directions, Sharp brought complementary skills including expertise in product and operations.
And while the well-networked Templeman's style is informal, Sharp is a little more buttoned-up – until he gave an interview to Retail Week in 2009, he hadn't done one in 30 years. In his new role, handling the press will be something he'll have to get used to.
The pairing worked well at Debenhams as the business was built up, and Sharp had looked destined for a long time to become chief executive when Templeman moved on.
His keenness to take up the role was an open secret in retail, and its inevitability was signalled in November 2008, when Sharp was promoted from chief operating officer to deputy chief executive.
When he took up his new role on Monday (September 5 2011), Sharp took charge of a business he has been involved with for almost 15 years. He became trading director in 1997 and before that worked for Burton, which owned Debenhams until its demerger in 1998. That long association and affinity with the retailer means that City analysts are relaxed about the change of leadership.
Singer Capital Markets analyst Matthew McEachran is one of those who has kept a close eye on Debenhams. "Michael has been very instrumental in what's been done at Debenhams. He knows the business extremely well and is a good operator – we'd rank him pretty highly," he says.
Debenhams has navigated stormy retail conditions better than many, but the environment is getting even rougher, so the immediate challenge for Sharp will be to keep the ship on its steady course. "He'll be very focused on the day-to-day business," says McEachran.
Top of the agenda is likely to be the continued development of Designers at Debenhams, the collection of exclusive brands that has driven performance in recent years.
Although originally introduced in the mid-1990s, it is over the past few years that Designers at Debenhams has really come into its own as the power of big names such as John Rocha, Henry Holland and Betty Jackson have been leveraged.
Own-brand products are a key part of the business and, as well as Designers at Debenhams, include labels such as Mantaray and Principles. The better margins achieved on these ranges, which account for a growing proportion of sales, have helped the retailer protect its profits.
McEachran is pleased, however, that Debenhams is once again investing in store refurbishments. Many of us have experienced shops that haven't been modernised, he says, which don't match the proposition put across by the retailer and better stores should help sustain performance.
In recent years, Debenhams has become famous for its promotions, to the extent that some observers have joked that it is more often on Sale than not. In fact, such events are carefully managed and timed, and have more than once allowed the retailer to steal a march on its rivals.
Punishing retail conditions mean that they are likely to continue. As with much else under Sharp's leadership things may change, but they'll also stay the same.
Retail world view
"Keep flapping, don't look down"
Career history
September 5, 2011 Became chief executive of Debenhams
2008 Deputy chief executive, Debenhams
2004 to 2008 Chief operating officer, Debenhams
1997 to 2004 Trading director, Debenhams
Before 1997 Various roles, Burton