Who is the man Sports Direct founder Mike Ashley has appointed as his successor and can he turn around the retailer's fortunes?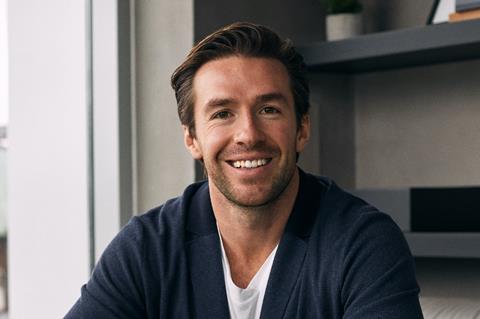 The revelation that Sports Direct founder Mike Ashley's reign as chief executive of Frasers Group would come to an end next year sent shockwaves through the UK retail landscape last week.
But details of Ashley's succession plan, which will see his future son-in-law Michael Murray take the reigns in May 2022, raised even more eyebrows.
Murray, the head of elevation at Frasers Group, met Ashley's daughter, Anna, on holiday back in 2011. That chance encounter has led to two of Murray's most important and long-standing relationships – the 31-year old is now engaged to Anna, and has emerged as Ashley's right-hand man spearheading a drive to take his high street empire in a new, upmarket direction.
Murray grew up in Doncaster, the son of property developer Mick Murray, co-founder of Lazarus Properties. He followed in the footsteps of his father, buying two bars while he was still at university, where he also ran social events.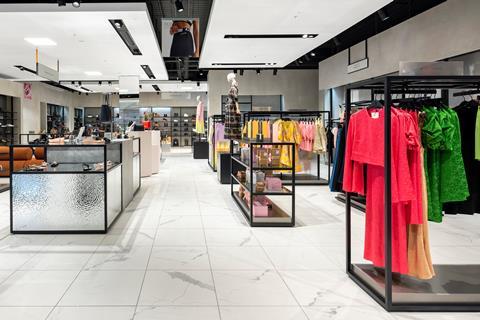 His first business dealings with Ashley involved the tycoon's personal property portfolio, but Murray has gone on to play a pivotal role in Frasers' so-called 'elevation' strategy. Sports Direct stores, including flagship sites on London's Oxford Street and Thurrock, in Essex, are being transformed, while the Frasers and Flannels chains are enhancing the group's exposure to the luxury market – one that has proven resilient amid the impact of the coronavirus crisis.
Frasers' premium lifestyle business grew sales 1.9% to £735m in the year to April 2021, although the group's total revenues fell 8.4% to £3.6bn, held back in part by store closures during lockdowns.
Murray's involvement has been front and centre of Frasers' drive to build better relationships with major brands including Nike, Adidas and Under Armour, convincing them to provide the business with better product in its elevated stores. But one analyst questions whether the step up to chief executive is one Murray is ready to make.
"I think Michael has impressed a lot of people, myself included, but running the entire business is a very different prospect to spending a few million quid on making a few stores look pretty," he says.
Is Murray ready for top job?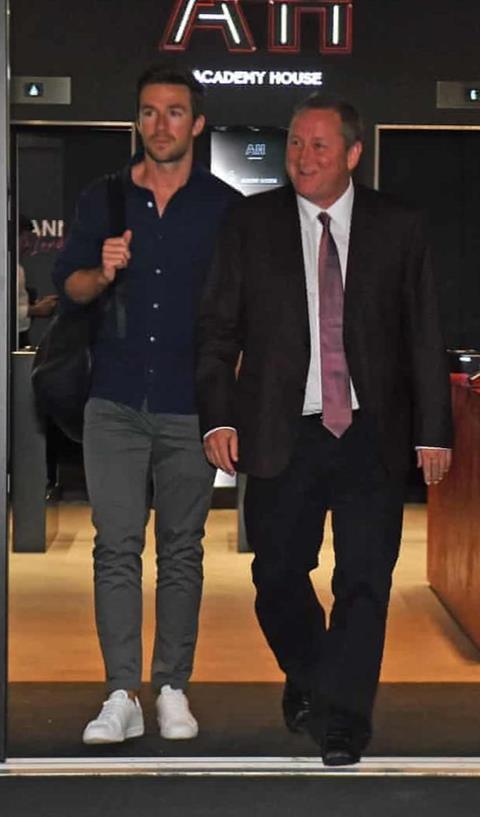 Others suggest that the top job has possibly come too early for Murray, particularly given his relative lack of retail leadership experience.
"He has been given the job very young," says one industry source with close knowledge of Frasers. "He's not worldly wise, he hasn't got the war wounds and he hasn't got the play book to refer back to.
"What happens if there's a downturn or the wheels do come off? How intuitive is he as a retailer? Running 1,000 stores in multiple geographies across multiple channels is quite complex. Has he got the bandwidth to do that?"
But Murray will not be left to fend for himself in the hotseat – Ashley will remain on the board as an executive director. And Peel Hunt analyst Jonathan Pritchard believes the billionaire will continue to pull many of the strings as a result.
"I don't think we need to be under any illusions. Mike [Ashley] is still going to be very strongly involved. So expecting a real change in strategy or tactics is entirely unlikely," Pritchard says.
"I don't think there's any banana skins that Murray won't be fully aware of. He's been at the business a long time, he's worked as Mike's right hand man for a long time. To start with, he's going to have Mike there to guide him so I think it will be a smooth transition in many ways."
Murray not afraid of the spotlight
Murray, however, is likely to embrace the public nature of the role in a way that Ashley never did – something that should benefit the Frasers brand and its workforce. He is already very vocal on LinkedIn – Murray took to the platform following his appointment as chief executive to laud Ashley's impact on the business and praise the way he had "empowered me to change the way the group thinks and operates through the elevation strategy".
"Store teams will find him to be a much more approachable leader"
The industry source says: "Michael seems very assured, very credible, he presents well to the City. He's a refreshing public face of the business, which is something Mike Ashley never was and never really wanted to be.
"Store teams will find him to be a much more approachable leader, someone they can buy into and get behind in a different way to the one they are used to with Mike Ashley."
Getting his colleagues onside is just one big part of the job at hand for Murray – wooing major brands that previously scorned Sports Direct's discount strategy will be crucial to Frasers' long-term success. But this is an area in which Murray is already finding success – and one where observers expect Murray to dedicate much of his time as chief executive.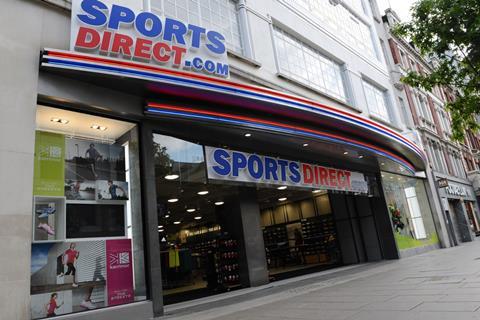 "Getting access to the top brands has always been critical for Sports Direct. Mike Ashley used to talk about one being the wife and one being the girlfriend when it came to Nike and Adidas and trying to keep them both happy. Michael seems to have taken some big strides in building those sorts of relationships," one source says.
Pritchard adds: "He's going to be much more the relationship man with the big brands, he's going to be pushing the luxury side of the business," says Pritchard. "I think Mike [Ashley] is very strong on logistics, very strong on buying, but I think in terms of relationships as Sports Direct evolves into a participation sports retailer and as the luxury side of Frasers grows, that's going to be Michael."
Murray has huge shoes to fill, but as Frasers' boss-in-waiting said himself on LinkedIn: "We're only just getting started."
Like this article?
Unlock all of our premium insight and get a free £100 voucher when you subscribe today.