Chinese-owned marketplace Temu has taken the ecommerce world by storm since launching last year but what do we know about the platform? As Temu finds its feet in the UK, Retail Week explores how it has been achieving rapid global growth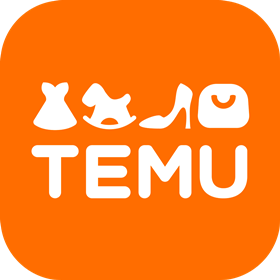 Temu launched in the US in September 2022 as a cross-border platform allowing China-based vendors to sell and ship internationally.
Its platform houses an array of value items from clothes, household items, accessories, electricals as well as watermelon slicers, retractable backscratchers and eyebrow grooming kits priced as low as 89p.
Since debuting in the US less than a year ago, Temu has already expanded into Canada, Australia, New Zealand, Germany, France, Italy, Spain, the Netherlands and the UK.
Data analysis from market research firm YipitData showed Temu's gross merchandise value grew from $3m (£2.4m) in September 2022 to $192m (£154m) in January 2023 – but how has it climbed the ranks to become a leading online marketplace?
Aggressive marketing strategy
Newly launched companies rarely have an immediate strong following but Temu's aggressive marketing strategy has helped accelerate its growth.
The boom in customers arrived in February when a 30-second Temu advert aired twice during the Super Bowl in the US.

It reportedly cost the company $14m (£11.2m) for the coveted slot but resulted in Temu surpassing Shein and Amazon to become the most downloaded shopping app in the US, with the Youtube video having over 248 million views at the time of writing.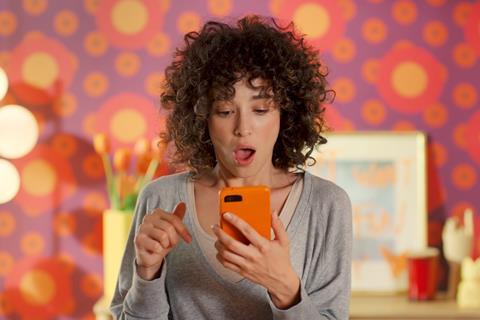 Retail Week data and insights director Lisa Byfield-Green says Temu has gathered a similar level of hype in the UK since it launched on April 24.
"The Temu app is currently the most downloaded free app in the UK," she says.
"Temu ads are appearing everywhere on social media and there is even a TikTok referral scheme, which gives people free items for themselves and their friends when they share referral codes."
Both Byfield-Green and the founder and chief executive of digital intelligence platform CORQ, Sara McCorquodale, say Temu's presence across social platforms has massively boosted traffic to the site.
"A huge amount of interest is being driven via creator content on TikTok where the brand's consumer base appears to be teenage and with a small budget," says McCorquodale.
"Its consumer base finds humour in the randomness and on occasion, TikTokers find products they love and give them rave reviews. All of this drives interest and suggests consumer opportunity."
However, some consumers are still unsure about what Temu can offer as one of the top suggestions when searching for Temu on TikTok UK is "Temu scam or real?"
Overcrowded market?
Similar to Shein and Wish, Temu is a China-based retailer and sister company of Pinduoduo, but where Shein has a particular niche in fashion, Temu and Wish primarily promote general merchandise retail.
McCorquodale says Temu, Shein and Wish all offer huge discounts, but Shein and Wish are "trend-led" and have experienced growth through heavy investment in influencer marketing
"Temu is much less trend-orientated- its offering is everything at a cheap price," she adds.
Byfield-Green agrees Temu is aiming for a "wide assortment at incredibly low prices" and has the potential to cause some disruption as it goes after Amazon.
While surpassing Amazon might be its goal, Temu lags behind its rival in terms of delivery times.
Amazon's decades of experience in ecommerce have gained the trust of millions of customers and it offers next-day delivery compared to Temu's typical shipment time of 8-10 days.
Byfield-Green explains: "Amazon's ownership and customer service are excellent. They will keep customers informed of the progress of order, often ship the items directly themselves, and will refund and deal with any issues or quibbles.
"Temu has a huge hurdle to overcome if it is to take on the likes of Amazon. It is currently selling on price with the tagline 'shop like a billionaire'; however, it will be judged on the quality of the items sold, shipment times, reliability and value for money."
Sustaining success
As the platform continues to expand, questions loom over Temu's product quality, long shipment times, the bombardment of social media ads and a heap of one-star reviews.
Despite this, given its phenomenal growth story so far, there seems to be no limit to the heights that Temu might reach globally.
McCorquodale believes younger shoppers will keep returning to the platform as it's cheap but this could change as they get older.
UK consumers are on the lookout for low prices as the cost-of-living crisis continues but when the economy starts to recover, customers could abandon Temu for less affordable alternatives.
However, Byfield-Green believes Temu has the power to disturb the UK market if it narrows its focus.
"To win in the UK, it needs to evolve its offer to focus on a curated and more quality assortment, look at ways to improve the customer experience beyond offering cheap prices and gain consumer trust," she says.