Homebase has joined forces with a customer intelligence service to measure the effectiveness of its TV advertising.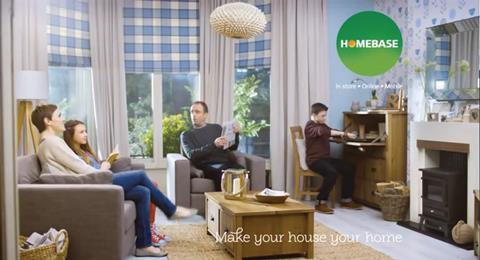 Why are we talking about this now?
Homebase has signed a three-year deal with Sky IQ, the data arm of broadcaster BSkyB, to help the retailer better understand the impact of its TV advertising.
Through the deal, the retailer will combine TV data with loyalty data from the Nectar scheme in order to track customer behaviour.
The aim is to run more targeted – and therefore – effective marketing campaigns.
Homebase marketing director Jo Kenrick says: "We want to reach those customers who are most responsive and likely to shop. We are very excited to combine what we know from Nectar data with new information that will help us be more relevant to home enhancers."
How does it work?
In the case of Homebase, the first retailer revealed to have signed up to the service, Sky IQ merges its anonymised viewing data together with Homebase's insight from Nectar to glean information about the impact of its TV campaigns.
It can find out which customers made a purchase after watching an advert, which ad slots drive the highest response and sales, and how many times an audience viewed an advert before responding.
What does it mean for retailers?
Companies increasingly aim to create more targeted advertising, from online to TV, in a bid to deliver more relevant and cost-effective advertising.
In Homebase's case, the software is designed to drive sales through improved knowledge of the purchasing and TV viewing behaviour of its customers. Sky IQ offers retailers the ability to identify the demographics and viewing patterns that result directly in a purchase.
Results from the pilot flagged that three of Homebase's key customer segments were 26% more likely to shop with the retailer than other target segments if they had seen its advertising.
"The principle is we are making TV spend deliver more results," says Sky IQ deputy managing director Stuart Johnston.
Are other retailers using such targeting technology?
Homebase is the first retailer to use Sky IQ. However, retailers use a variety of techniques from behavioural targeting online to loyalty schemes to personalise their offers to customers.
Tesco targets its customers through Clubcard TV, which sits on its Blinkbox platform. Tesco can target particular shoppers with relevant ads based on their purchasing history by using Clubcard data.