Imagine a world where a smile or a frown dictates what food is presented to you, or one where your mood determines which clothes you buy.
A world where your emotions decide the contents of your shopping basket sounds far-fetched. Somewhat Orwellian.
Well, thanks to eBay, I was able to enter this world via its "emotionally powered" pop-up store in London last week.
The store, which was open for just 48 hours, was created in partnership with California-based emotion tech start-up company Lightwave, and used bio-analytic technology to determine which products consumers truly like.
To experience this, I was allocated a booth where, using noise-cancelling headphones and an interactive screen, I browsed various products, ranging from a Dyson vacuum cleaner to a Christmas-themed onesie.
Using facial coding and biometric sensors incorporated into each booth, my emotional reaction to each product was recorded by detecting over 100,000 tiny facial movements.
The results of which were then captured both on a huge 'emotional tapestry' screen and in an individual report emailed to me (apparently, I loved the Dyson).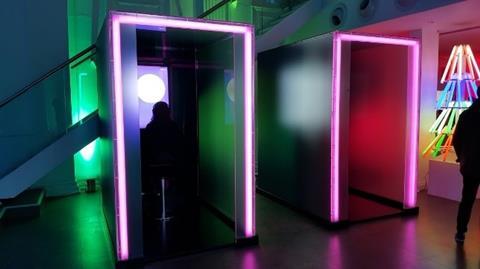 Do good, feel good
Billed as the 'ultimate do good, feel good' shop, set within the context of giving at Christmas, it could be said to be a little gimmicky, but that would miss the point.
"On the basis of this, retailers could present a truly personalised experience"
Lightwave chief executive Rana June told me that this was its first foray into retail, having previously proved the technology in such arenas as the US presidential race, detecting voters' emotional responses to a Hillary Clinton speech, or in the NFL by monitoring the fans' reactions to the play.
Now imagine a world where, whether it be online or in-store, the retailer is able to detect your likes and dislikes from not only your browsing behaviour but from what sort of mood you are in.
On the basis of this, retailers could present a truly personalised experience.
For me, this was a great demonstration of the potential of technology to rapidly revolutionise our shopping experience, and that is to be applauded.
Whether stores of the future will have 'emotion walls' remains to be seen, but one thing's for sure – it's all a far cry from nappies and beer.
Andrew Busby is founder of Retail Reflections and The Retail Advisory Board