The administration of dried fruit and nuts specialist Julian Graves has begun closing stores but is still seeking a buyer for the retailer, which hit the buffers last month.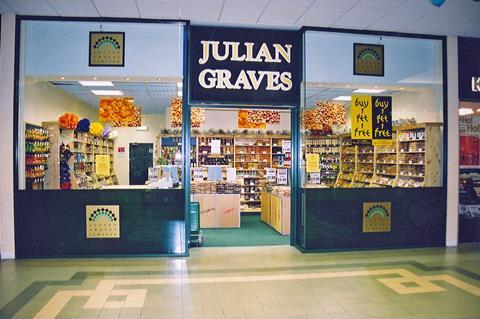 Administrator Deloitte would not confirm how many of the retailer's 189 stores have shut, but it is understood a number have closed in recent weeks. Sources have indicated that more store closures are likely. It is not known how many of its 755-strong workforce have been made redundant.
A Deloitte spokesman said: "Despite the administrators' efforts to find a buyer for Julian Graves as a going concern, discussions with interested parties have not led to a viable offer for the business and, to date, no additional interested parties have come forward. It has unfortunately, therefore, been necessary to close stores that have run out of stock and to make employees redundant."
Julian Graves was owned by NBTY Europe, which bought it from Icelandic investor Baugur in 2008 in a distress purchase.
Julian Graves was hit by reduced consumer spending and soaring commodity prices.