Department store chain John Lewis is focusing on customers "who care about showing they care" in its new Christmas campaign. The ad will launch during this Saturday's episode of The X-Factor.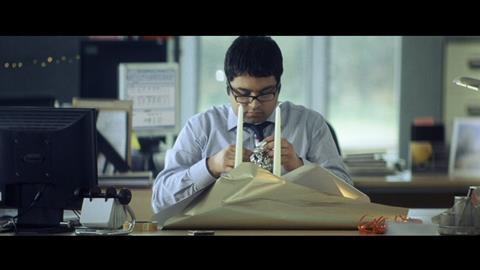 Created by advertising agency Adam & Eve, it is set to a cover of Elton John's "Your Song" performed by BRIT Award winner Ellie Goulding. The 60 second ad shows the full spectrum of Christmas giving, including the difficulties of wrapping and the lengths people go make sure gifts remain a surprise.
Presents featured in the campaign, which will run from five weeks, include top toy performers Butterscotch Pony and Le Toy Van Honey Bake Kitchen Set, as well as a Celia Birtwell watering can, handbag and twin candlesticks.
Craig Inglis, director, marketing, John Lewis, said: "Last year we focused on the joy of receiving presents so this year we felt it was important to show the emotions we all experience at Christmas when choosing and giving gifts to others."
The ad, which also has two 30-second executions, will be supported by catalogues; in-store and online marketing, including social media, and the song will be available to download on iTunes. John Lewis has used cover versions in its past two adverts, including Guillemot's singer Fyfe Dangerfield's cover of "Always a Women", which became a top ten hit.