Grant O'Brien, boss of Australian grocer Woolworths, is stepping down. The news comes as the chain announced plans to cut 1,200 jobs.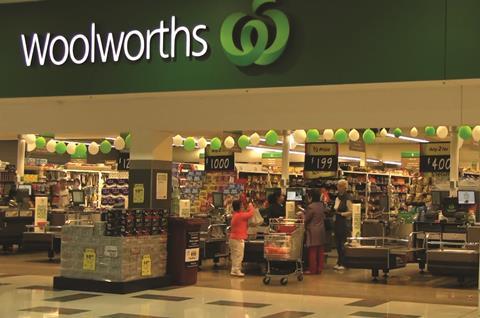 Woolworths has now kicked off a global search for O'Brien's replacement. He will continue as chief executive and managing director until an appointment is made.
Commenting on his departure, O'Brien said that Woolworths "is family to me" but acknowledged that its recent performance has been below expectations.
"At the recent investor day, we set out clear strategies to grow to businesses over the next three years and we have been working hard to execute these plans," he said, adding that he believed it was in the best interests of the company "for new leadership to see these plans to fruition."
Woolworths is currently going through significant strategic changes as part of its 'Fuel for Growth' plan, announced in May. This includes making cost savings of Aus$500m (£245m) in 2015 and 2016 to allow investment in lower pricing, better service and improved customer offering.
Other elements of the plan include reducing staff across support functions, supply chain and non-customer-facing store positions in a bid to improve efficiency, and disposing of properties from the existing Woolworths portfolio.
"It will take time for the improvements we have made to convert into sales momentum," O'Brien said of the programme.
The group has reduced its full-year profit expectations to account for the costs of redundancies and disposing of property, which is expected to cost between Aus$70m and Aus$90m (£34m-£44m).
It now expects to report full-year pre-tax profits of Aus$2.45bn (£1.2bn), which is broadly in line with the previous year.
Woolworths dierctor of group retail services Penny Winn has also announced that she is to leave the business in November after 23 years with the group.
Finn worked on the grocer's multi-option and online strategy across all trading divisions and also managed shared services such as logistics, fulfilment and IT functions. Her role is expected to be filled by an internal candidate.