Karen Millen boss Mike Shearwood has advised retailers not to make rash decisions about struggling international markets.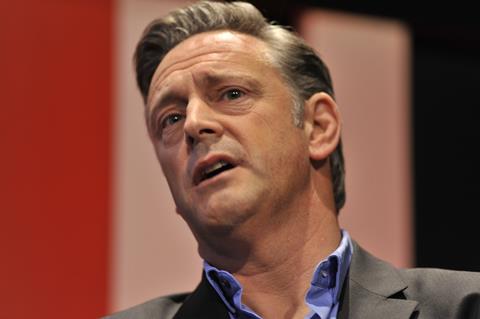 Shearwood said the industry should take a longer-term view when it comes to difficult markets such as Eastern Europe.
He said: "Don't make rash decisions about pulling out of a market. You have to take a longer-term view."
One such market Karen Millen has remained in despite a difficult environment is Russia. Shearwood said the retailer decided to support its Russian operation because it has good partners in the region.
"We haven't pulled out of the market, but a lot of other operators have," he said, naming New Look and River Island which have exited, as well as Topshop, which closed a number of its Russian stores.
"Everyone is coming out the market because they've found it so tough, but we've found a way to stay in the market and taken a long-term view."
"It's about the opportunity to continue growing, so you have to look very carefully where you invest your cash in each market and try and time things the right way," he told Retail Week at the press preview of Karen Millen's autum/winter 2015 collection.
Currency risk
He said currency fluctuations and international disruption are the main challenges for Karen Millen at the moment.
"I've always taken the view that the more international the business the better it is for you because you mitigate risk, but at the moment we've got currency risk in Australia because the Aussie dollar has dropped significantly, you've got the really unstable Eastern Europe region with the whole Russia and Ukraine issue and the effect that has on the Baltics.
"You've also got Spain, which is actually coming out of their deep recession, but then you've got France, which due to policy and changes to taxation is having a really tough time."
Shearwood also said that Paris is still feeling negative effects from the Charlie Hebdo shootings in January because the city has continued to ramp up security and in many places consumers' bags are being screened and the rigmarole is discouraging shopping.
Meanwhile, the North American market is recovering and Latin America is growing. "You still have ups and downs, but generally it's a bit tougher when you have a large international base, and the euro as well being so weak also makes an impact."