With problems ranging from regulation to political unrest, are the BRICs no longer the hottest new retail markets on the block?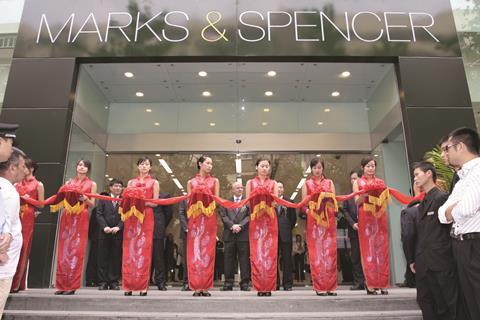 If the past year has shown one thing, it's how volatile the world is. The relationship between Russia, the EU and the US has shifted dramatically; crises in the Middle East have sent political waves across the world; and the giant economies of Asia have failed to deliver the returns that Western retailers had been hoping for.
Tesco has given up on its hopes of going it alone in China, some retailers are hastily rethinking their Russian expansion plans – despite it being home to the biggest shopping centre development pipeline in Europe – and in July French supermarket giants Carrefour and Auchan pulled out of India.
While BRIC nations might be booming, some cracks are starting to appear – including in retail.
"Some retailers have gone to India and China and come back with their tails between their legs," says Planet Retail analyst Gildas Aitamer. "The BRIC markets are not developing as sustainably as it seemed at first.
The opportunities and costs also vary substantially, whether we are talking about food or non-food retailers."
With burgeoning middle classes, strong economic growth and increasing presence on the world stage, the markets of Brazil, Russia, India and China should have untold potential. So why have retailers struggled? Which other countries are being reappraised and why? And, critically, where else are retailers turning their attention?
China syndrome
When Tesco announced it was signing a joint-venture partnership with China's largest retailer – a decision that would result in the grocer's fascia disappearing from the high street altogether – it had already spent £1.5bn.
Despite all the fanfare when the UK's largest retailer headed East, it joined a long list of global names – including Walmart, Carrefour and Best Buy – to have found the going tough.
Hindsight is a wonderful thing, but Tesco learned that it couldn't take on the market alone. Zeus Capital retail consultant Nick Bubb says this handicapped the retailer from the start. He observes: "Without good local partners and advice on store locations and product ranging, it's very easy for overseas retailers to lose a lot of money in the highly competitive Chinese market."
The other big challenge in China is getting a new brand into the minds of a vast population that is already served by an abundance of domestic super-markets and local grocers. Tesco couldn't make it work, and though it hasn't upped sticks and left altogether, its 131 stores have been assumed by China Resources Enterprise's chain of 2,986 stores in the joint venture.
"Some retailers have come back with their tails between their legs"

Gildas Aitamer, Planet Retail
The fickle BRICs
It isn't just in China where Western brands have struggled. It's been more than a decade since Goldman Sachs' Jim O'Neill first coined the acronym BRIC in his November 2001 research paper.
His forecast of the importance of these markets was prescient. China, India and Russia were expected to triple their spending power by 2018, with Brazil not far behind, according to a report by Business Monitor International in 2010.
But things have started to go wrong, says Aitamer: "[The BRICs] are not the gold rush that they once were, and many retailers have found the markets hard to crack."
In India a big issue is regulation – something that Carrefour found to its cost. Since the market was opened up to foreign investment and international retailers in 2012, a chaotic political scene has led to a turbulent climate, muddying any clear water that Western companies had been promised. It was enough to put Walmart off taking any more steps, and to make Carrefour and Auchan pull out altogether.
India is "a big gamble", says Aitamer. "It's a vast market and a very long game if you hope to break even," he explains. "At the moment, it's still mainly about cash-and-carry, and the legislation concerning foreign investments in retail remains a bone of contention. Preferring to focus somewhere else, several big French retailers have thrown in the towel."
Even in Brazil, by far the dominant market in Latin America, a politically volatile summer and a disappointing return on the huge World Cup investment have combined with some shaky economic figures to dampen confidence. Even more worrying, like-for-like retail sales actually fell from May to June.
There is still a major development programme under way, however, and with a huge population, oil reserves and a secure position as the 'go-to' place for new retailers in Latin America, Brazil's football woes could well last longer than their retail ones. Indeed, consultants at Turner & Townsend forecast shopper spend to increase considerably over the long term in Latin America, and Brazil is expected to see the bulk of it.
Russia's local difficulty
The challenges in China and India are about fundamental issues of infrastructure and culture. Russia, by contrast, has typically been European in its outlook, especially in Moscow and St Petersburg, where the majority of the retail development is happening.
And with 54 million sq ft of modern shopping-centre space in the pipeline, there is plenty of activity to attract retail attention. Unfortunately, that isn't what's currently grabbing the headlines.
The sudden escalation of Russia's conflict with the Ukraine this summer has caused a fall in the value of the ruble, as Russians plough their money into foreign currencies. Sanctions and embargoes are also squeezing development, prompting Western businesses to pull out fast. New Look has certainly got cold feet, while McDonald's is also closing branches.
But that doesn't mean everyone has put Russia on ice. B&Q, which generates sales of £450m across its 20 stores there, is confident in the Russian government's efforts to protect the consumer from political instability. Group chief executive Sir Ian Cheshire said recently that the market in Russia is "still a solid one for us in the longer term". The short term might be a different story – especially for food retailers.
With big populations and development pipelines, China, India and Russia are abundant with long-term retail opportunities, despite the hurdles. China already has more than 140 cities with a population in excess of 1 million and that figure is growing. Another 50 new shopping centres will have been completed in Russia between now and the end of the year, and India is booming despite the red tape.
Some retailers might have gone cool on these markets, but that often opens the door for others to warm up. Nobody expects to enter a new country with ease, especially an emerging market, and many of the problems only exist simply because those markets are still developing. Certain retailers may have had rethinks and setbacks but, as Marks & Spencer has shown, there is plenty of business still to be done.
"Our strategy of becoming an international, multichannel retailer is more relevant than ever before because of the strong growth potential of international markets," said chief executive Marc Bolland in April, as he announced a plan for 250 new overseas stores by 2017. From toasted crumpets in the Hague to red wine in China, the retailer sees a "strong growth opportunity" in international markets.
"Becoming an international multichannel retailer is more relevant than ever"

Marc Bolland, Marks & Spencer
Hitting the hot spots
But where might the new 'hot spots' be? South America is showing potential beyond Brazil: Chile, Colombia and Mexico are tipped to be part of the next wave of opportunity. In Asia the next phase of growth might just be in the south eastern countries like Vietnam.
Vietnam, which has a population of just under 90 million, is relatively untapped; retailers might do well to look carefully at these opportunities. UK Trade & Investment describes Vietnam as "one of the world's fastest-growing retail markets", and forecasts Vietnamese import demand growth of 250% between 2010 and 2020.
The rules and regulations might have been a hurdle in some countries, but let's not forget about international ecommerce. A study by OC&C Strategy Consultants, in collaboration with Google, found the overseas ecommerce sector could grow to £45bn by 2020.
Indeed, the rules are different and the risks often lower, as OC&C head of UK retail Anita Balchandani explains. "Internationalisation used to be very capital-intensive but ecommerce has meant that it is now quicker, simpler, more economical and therefore lower risk for companies to test out new markets. There is a huge opportunity for UK companies that want to capitalise on international expansion online."
Hot prospect or cold comfort?
Hot: Chile, Colombia and Mexico
Not all of the £661m annual retail spend that global construction consultancy Turner & Townsend estimates for the Latin American markets by 2025 will go to Brazil. A number of smaller markets that haven't had the same spotlight are looking increasingly attractive prospects a little further down the line. With investment pouring in from the EU and the US, the infrastructure is on the way.
Hot: Brazil
Brazil has had a shaky summer. Economically, politically, even on the football pitch, its performance has been questionable. But for the sheer scales – in terms of shopping centre pipeline, population and natural resources – Brazil is still a hot market. The old saying "Brazil is the country of the future, and always will be" will still be relevant if economic growth can be brought back on track.
Hot: Indonesia and Vietnam
It might come as a surprise to many that between them, Indonesia and Vietnam have a combined population of more than 330 million – that's two thirds the size of the EU's. Both markets have long been overlooked by European and US retailers. And while this won't change overnight, these are on the 'ones to watch' list.
Cold: Russia
The summer of 2014 brought a cooling of relations between Russia and the West, to an extent reminiscent of
the Soviet era. The conflict with the Ukraine has escalated and sanctions have been imposed. Yes, there is a phenomenal amount of new retail space on the way, but as some European and US retailers scale back their interest, spooked by the political climate, something needs to give or Russia will remain a cold market.
Cold: India
India is the ultimate contradiction. Much has been said and written about the country's burgeoning middle class, under-exploited consumer market, development pipeline and investment opportunities, but many retailers are struggling. As a result, for now, it has to remain a cold market. The reality is not living up to the promise – yet.