Gap's US turnaround continues its upward trajectory. Gap reported net sales for the year ending February 2 reached $15.65bn (£9.7bn), compared with $14.55bn (£9bn) for full-year 2011.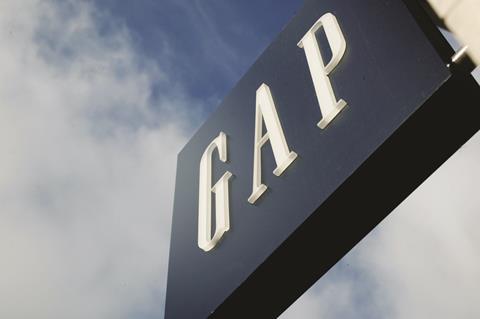 For the final quarter, Gap's North American division delivered an uptick, with like-for-like sales rising 4%, Banana Republic's up 3% and Old Navy's up 8%.
The only disappointing figure was for Gap's international division where sales fell 2%.
The positive results are a far cry from May 2011, when Gap fired its creative director Patrick Robinson to create a fresher approach to its product strategy.
A month later, it revealed a restructuring programme to turn around sales at its US stores, which suffered a 32% revenue drop between 2004 and 2011.
Gap has ultimately got its mojo back in its important US home market where the retailer, as a core part of its turnaround plan, chose to look at what it was selling as key to its future place in the retail landscape.
Leadership changes have led to the inclusion of Tracy Gardner, an ex-J Crew executive who had been a creative adviser to the company. She was followed by former Cos creative director Rebekka Bay who joined as creative director and executive vice-president of global design.
Meanwhile, Stefan Larsson, who ran H&M's global sales, was brought in to head Gap's Old Navy brand, which may soon become international and will benefit from Larsson's experience at H&M, which operates a similar price point.
Looking more closely at major product launches, it is clear the clothing has become far more distinctive during 2012. Gap's 'Brights' campaign took it back to its denim roots, something it left behind before Robinson left.
Gap also opened its first bricks-and-mortar store for etailer Piperlime in the US, and, continuing the success of its women's sportswear chain Athleta, it has opened further stores tapping into the popularity in the US of yogawear.
The 2% fall in international could be a reflection on the rapid growth of larger European rivals such as Inditex and H&M. But Gap aims to increase the share of international to 30% of the business, and in autumn this year it will open its first store in Brazil - a market largely untapped by international players.
Putting aside international, the retailer has overall done exceptionally well to turn around its US business. Gap has successfully brought middle-income US shoppers back into its stores by focusing on product that attracts its core demographic.
Isabel Cavill, senior retail analyst, Planet Retail.
For more information contact us on:
Tel: +44 (0)20 7715 6000
Email: info@planetretail.net