French department store group Galeries Lafayette has unveiled plans to make its online business GaleriesLafayette.com the retailer's second largest 'store' after its Boulevard Haussmann flagship in Paris.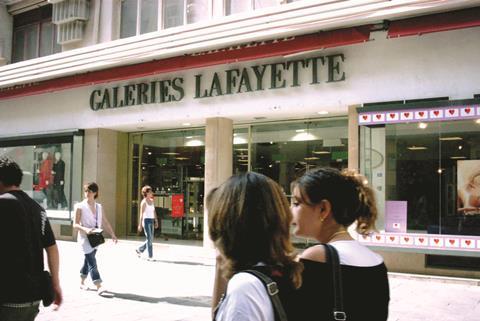 The retailer is initially creating a new version of its online site and expanding its range to 50,000 products, 20% of which will comprise handbags and jewellery, and then to 120,000 SKUs by spring/summer 2013.
The retailer hopes to attract around 60 million visitors to the site by the end of 2013 compared with 12 million in 2011 and 30 million in 2012.
Despite its efforts, questions remain as to why it took so long for the leader of grand magasins in France to focus on growing this part of its business. For many years, Galeries Lafayette was reluctant to venture into ecommerce as it saw stores as the key driver of growth. The retailer focused on upgrading flagship stores, renovating its shoe departments and focusing on the in-store customer experience.
However, there has been a shift in direction over the past year, largely driven by the success of other department store groups such as Macy's and Nordstrom. In June 2011, the retailer recruited ecommerce director Franck Zayan, who was, most notably, the co-founder of online shoe etailer Sarenza.
Since taking up the post, there have been signs that ecommerce has taken centre stage. 2012 has already brought investment by Galeries Lafayette in online fashion site ID by Me, a specialist in mass customisation, and the retailer is on the hunt for more acquisitions.
The department store group is also testing internet areas in its stores in Lyon and Nice and offering shoppers the opportunity to make returns in stores in an effort to bridge the gap between online and physical shops.
Galeries Lafayette's tardiness will mean it will be playing catchup with the US department stores that have already become international in their online scope. In the long term, Galeries Lafayette should catch up with its competitors because of its historical status as a leading destination for designer goods.
It is also worth noting that, in France, it is not alone as an ecommerce slow starter. French giant Carrefour's non-food ecommerce site lags significantly behind UK equivalent Tesco Direct – a point likely to be rectified by the appointment last week of non-food ecommerce director David Schwarz.
For more information contact us on:
Tel: +44 (0)20 7728 5600
Email: info@planetretail.net