For most people, the words 'Brazil' and 'online' are often synonymous with growth.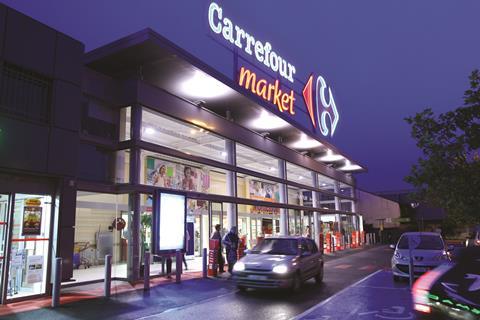 So it came as a shock to the retail community that hypermarket operator Carrefour is ending its Brazilian ecommerce operations to focus on growth in its bricks-and-mortar network.
After more than two years in operation, the website, which sells only general merchandise, has been shut as part of a broader restructuring of the group's operations. Ironically, the news came the same week that Amazon and Google launched ebook stores in the country. And pure-play retailers are not alone in eyeing up Brazil's ecommerce market. Global competitor Casino, the country's largest retailer, runs Brazil's second-largest online retail business through its Nova Pontocom division. Meanwhile, Walmart, which trails Carrefour for the number three position in the country, has prioritised Brazil as one of four markets in which to grow online sales.
So why the U-turn at Carrefour? The France-based retailer says the move will enable it to focus on the growth of its hypermarkets, wholesale operations and financial services unit. It is clear that chief executive Georges Plassat, who took the helm at the troubled retailer this year, has been living up to his nickname 'The Cleaner'. He has made some drastic changes including the exit or spin-off of non-core markets Indonesia, Colombia, Singapore, Malaysia and Greece. Whereas his predecessor Lars Olofsson was obsessed with fixing the hypermarket, Plassat's view is far more pragmatic.
Carrefour is spread too thinly – it is in too many markets. It is unable to achieve the synergies needed to retain its status as the world's second-largest retailer. Planet Retail expects it to drop from the number two slot in 2013.
While it makes sense to axe non-strategic assets, is Plassat cutting off his nose to spite his face? Over the next five years, Planet Retail predicts that Brazilian ecommerce sales will grow 140% to $59bn (£37bn).
The country's burgeoning middle class will be a key driver. In fact, retailers such as Walmart trading in Brazil often adapt their online ranges to reflect the higher socio-economic levels of their online shoppers, compared with those in store. Ecommerce will continue to expand beyond major cities such as São Paolo as lower-income consumer groups benefit from increased access to the internet. There is plenty of growth to be had and Carrefour will be missing out.
Natalie Berg, global research director, Planet Retail.
For more information contact us on:
Tel: +44 (0)20 7715 6000
Email: info@planetretail.net