Founders of en Inde, Anupama and Sonal, became tired of seeing gold and diamonds used to express a person's place in Indian society.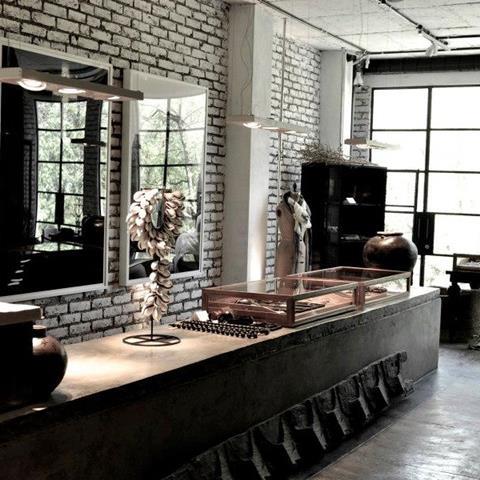 So, to rebel against this tradition they set up a company that makes jewellery from simpler materials including steel, jute and silver, marking a move towards a less traditional form of luxury.
Each piece of jewellery (ranging in price from $70 to $200) also contains elements of both old and new. Shiny steel sits alongside timeworn silver: A subtle nod to the dichotomy of new and old India.
The en Inde store itself, located in up-and-coming Meherchandmarket, has been carefully designed to reflect the brand's creations – steel, the material of choice in their jewellery, is incorporated into fixtures and windows, while a giant 12-ft raw-jute sculpture hangs from the ceiling.
The store also hosts a carefully curated selection of items from fashion designers and homeware brands. The products live together in a space reminiscent of a chic apartment - due in part to its medley of plants, books and towering black and white photos. Your eyes are invited to wander through the store to discover the next piece of treasure.
Consumer insight
En Inde indicates the arrival of a new type of luxury consumer in the Indian market, who is more willing to branch out and who looks for different ways to express themselves. This luxury consumer still remains very much in the minority in India however.
Brand takeaway
By integrating the style and rebellious attitude of the brand into the store itself, en Inde has established a distinctive and authentic voice. Also, its subtle, unpressured ambience encourages the customer to spend more time in the store.
Brought to you by Fitch. FITCH is a global brand and retail design consultancy Bold Thinking, Seamless Experiences