Foot Locker has reported a surge in sales and profits for its fourth quarter as it benefits from consumers choosing workout gear over more traditional leisure wear.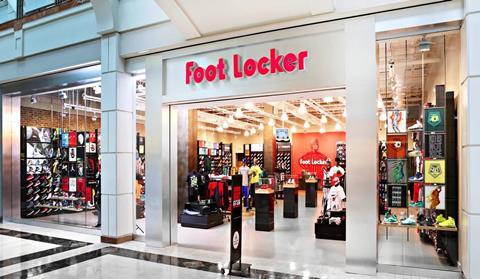 Profits at the company increased 25% to $146m (£96.6m) for the 13-week period ending January 31.
Foot Locker recorded a 10.2% surge in like-for-likes during the period, while total sales jumped 6.7% to $1.9bn (£1.3bn).
Foot Locker president and chief executive officer Richard Johnson said the retailer has focused on "elevating the level of investments in our stores, digital capabilities, support facilities, and most importantly – our people".
He added: "That focus has enabled us to develop into a high-performance company that has reached record heights of financial and operational success.
"In fact, we have approached or surpassed many of the goals in our most recent set of long-term objectives, and I am very proud of the entire team at Foot Locker for this excellent accomplishment."
Foot Locker's success comes as other activewear retailers including Under Armour and Zumiez record an increase in revenues as they grab sales from traditional fashion retailers.
Consumers are turning to the likes of Foot Locker as a result of the so-called 'athleisure' trend, which is an industry term for athletic gear that can be worn away from the gym.